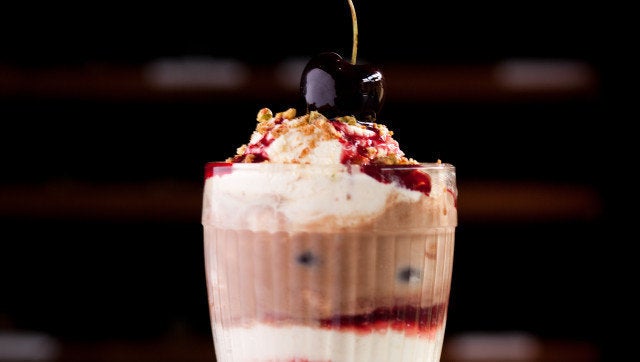 There aren't many treats on this planet that can beat an ice cream sundae. Is it the whipped cream? The iconic cherry on top? We're not completely sure. All we know is that we love them, and we love them even better when we get to build them ourselves.
Treating your friends and family to an Ice Cream Sundae Bar Party can be as simple or as complicated as you'd like. To give you a head start on both options, we've compiled some of our most decadent composed sundae recipes, a guide to a mostly traditional sundae bar and also a few toppings we'd LOVE to see at our next ice cream party. Also, if you want to get crazy, we've included a few of our favorite homemade ice cream recipes.
Our current favorite sundae: vanilla ice cream, peanut butter, whipped cream and pretzels. Let us know your favorite combination in the comments!