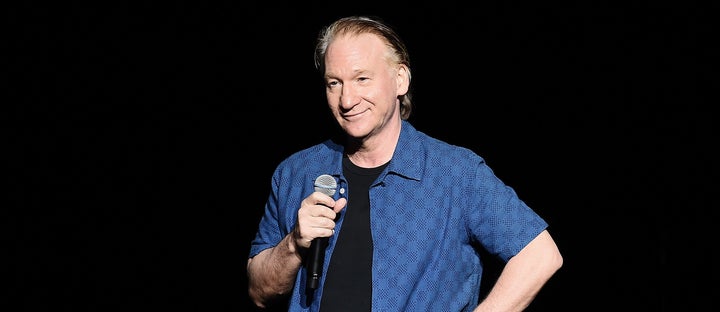 On Monday, a spokesperson for Sen. Al Franken (D-Minn.) told HuffPost that he would be dropping out of his upcoming appearance on "Real Time with Bill Maher" amid the host's recent controversy. Now, a representative for Ice Cube has confirmed that the musician will not be canceling his own appearance for this Friday's episode.
"Ice Cube will still appear on Bill Maher this Friday as scheduled to talk about the release of 'Death Certificate: 25th Anniversary' edition, an album that was recorded in the wake of the Rodney King beating in 1991, which sadly, speaks to many of the same race issues that we as a society are still dealing with today," the spokesperson for Ice Cube told HuffPost over email.
This comes after a TMZ report early this morning claimed Ice Cube would not bail on the appearance. The apparent reason was so that he could have a part in discussing the controversy.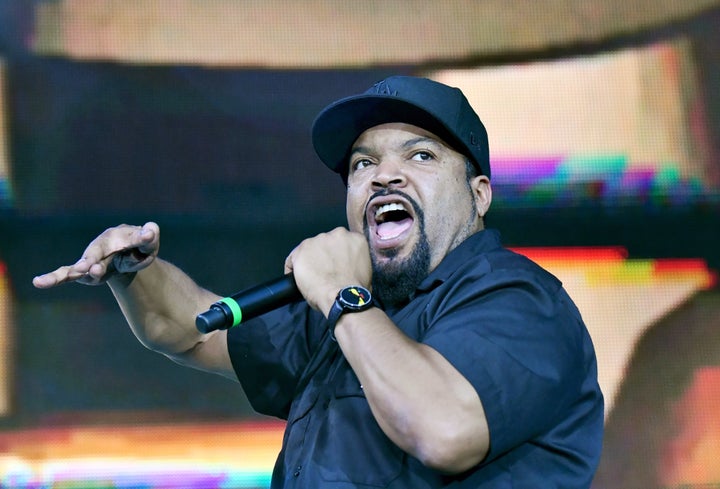 During Maher's show last Friday, the host joked that he was a "house n****r" while responding to a statement by Sen. Ben Sasse (R-Neb.). While in conversation, the senator had invited Maher to "work in the fields" of his represented state. In a rare move for the comedian, Maher later apologized and called his use of the term "offensive." 
Ice Cube is the second person to indicate he would still appear on "Real Time."
Symone Sanders, an activist and former national press secretary for Democratic presidential candidate Bernie Sanders, told HuffPost she also plans to attend.
"I am still planning on doing the show Friday," she wrote in an email. "I thought Maher's comment, Ben Sasse's reaction and the crowd's applause were all equally distasteful, inappropriate and offensive. I am glad Maher too recognized as such and issued an apology."
Sen. Franken chose to cancel his upcoming appearance given the use of the "n-word."
"Senator Franken believes that what Bill Maher said was inappropriate and offensive, which is why he made the decision not to appear on the next episode of 'Real Time,'" Franken's spokesperson had said in an emailed statement. "He was glad to see Bill, who the Senator considers to be a good friend, apologize and express sincere regret for his comment." 
REAL LIFE. REAL NEWS. REAL VOICES.
Help us tell more of the stories that matter from voices that too often remain unheard.
BEFORE YOU GO