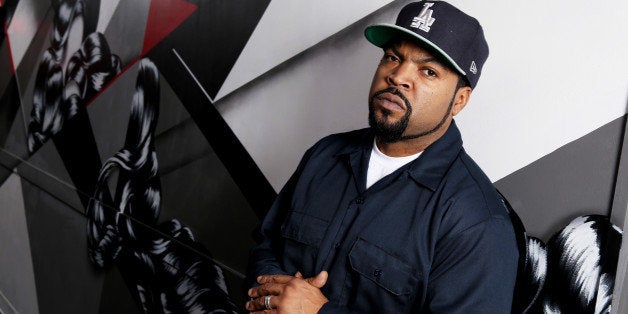 Twenty years ago this weekend, "Friday" was released in theaters. Directed by F. Gary Gray and starring Ice Cube, Chris Tucker, Nia Long, Tommy 'Tiny' Lister, John Witherspoon, the film follows Craig and Smokey (played by Cube and Tucker, respectively) as the pair encounter various obstacles while attempting to pay off a $200 marijuana debt to their South Central drug dealer within 24 hours.
Produced with an estimated $3.5 million budget, the comedy opened at the box office grossing over $6.5 million and bumped Michael Bay's action pack flick, "Bad Boys" from the #2 slot. With its release on April 26, 1995, the film became an instant classic. Co-written by Ice Cube, the script's memorable one-liners made an impression on fans and casual viewers alike.
Ice Cube talked to The Huffington Post about how Means' role has taken on a life of its own -- producing the catchphrase he considers to be another way to tell people to "get the fuck out my face."
"[Means] was way out of character in doing that movie. From what I understand, she was a model-comedian, and then she just went and did this role [laughs] where she was this crackhead in the neighborhood named Felisha," the 45-year-old actor and former N.W.A. member told HuffPost in an interview this week. The character of Felisha speaks to the broader nature of the film -- to which Cube attributes "Friday's" success.
"What's magic about the movie is it takes everyday stuff that you would normally cry about or normally be depressed about and it gives you two hours to laugh at it," Cube told HuffPost. "And to me, that's her figure as well. But it's a trip that phrase has taken a life of its own. It's a testament that the movie has stood the test of time. The movie is not just in people's DVD players and their computers, but it's in their hearts. And that's the most important place."
With writing partner D.J. Pooh, Cube went on to write and produce two sequels to "Friday": 2000's "Next Friday" and 2002's "Friday After Next," both under his Cube Vision production banner. While both films earned critical acclaim, a staple of the original cast was noticeably absent -- and fans have longed for the return of Chris Tucker's role as "Smokey" to the franchise.
In a 2012 interview, Cube told MTV News that he was writing Tucker into the script of a fourth and final installment of the "Friday" series aptly titled, "Last Friday." Tucker himself has also commented on the potential reprisal and whether he would commit to another appearance.
"If I do a movie like 'Friday' again it has to evolve," Tucker stated during a 2014 interview on Sirius radio's "Sway In The Morning." "I evolved from Smokey when I was that age when I did that movie -- from when I did 'Fifth Element' or even the first 'Rush Hour.' So, every character I look at now, I'm like, can I play it because where I am right now, because I pull a lot from real life. I put a lot of myself in the characters."
While Cube told HuffPost that he's still vying to land Tucker for "Last Friday," he attributed the film's ongoing delay to the business of Hollywood and acquiring the budget to retain former stars from the first three films.
"You have a lot of stars that I need to bring back. They wasn't superstars when I first put them in the movie, but they are now," he explained to HuffPost. "So it cost a lot more money to make that movie than it did in the past."
With the embrace of "Friday's" "Bye Felicia" catchphrase -- certainly by many too young to remember the film's release 20 years ago -- the appetite for another sequel seems to be there. The business of getting it made, Cube says, has been a process.
"It's hard for movie companies who sometimes have a corporate ladder. It's hard for them to wrap their heads around doing a movie like this sometimes when they look at the raw numbers. It's hard for them to say, 'Ok, we need to spend 25, 30 million dollars to do the new one,' but the raw numbers don't support that so it never makes it up the corporate ladder," Cube said. "So that's a tragedy, because we're dealing with entertainment and we're dealing with giving the people what they want. And it sucks when 'business' moves out the 'show.' It's show business, but sometimes the business becomes 'business show,' instead of 'show business.'"
Happy 20th birthday, "Friday." Here's hoping you'll celebrate the next one with the newest "Friday" installment on the block.
Before You Go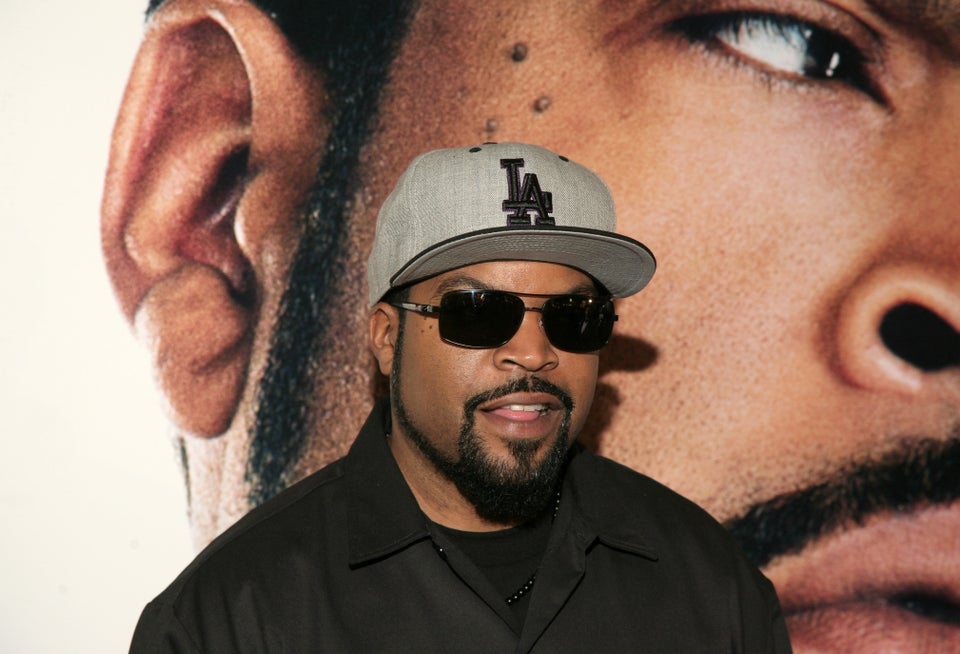 Ice Cube Photos
Popular in the Community