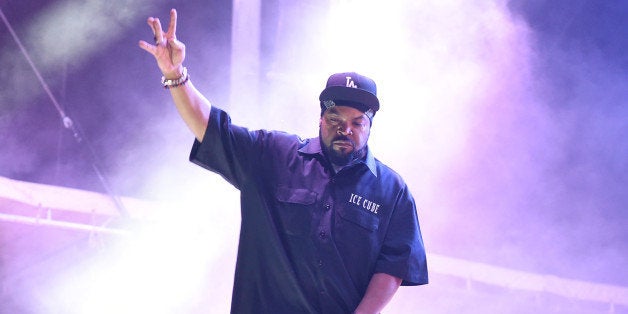 The following article is provided by Rolling Stone.
"Compton hasn't changed," Ice Cube says of the L.A. suburb where he got his start. "It's wack. It's pretty much the same thing as it's always been, and that's fucked up really.... You don't know what's going to happen from day to day, and it can go from cool, quiet and fun to somebody's shot, arrested, murdered or whatever. You can die for no reason."
Growing up in that environment inspired the rapper -- along with luminaries Dr. Dre, Eazy-E, MC Ren and DJ Yella -- to form N.W.A, the controversy-welcoming group responsible for popularizing gangster rap with songs like "Fuck tha Police" and "Gangsta Gangsta." This summer, he's bringing the group's story to the big screen as one of the producers of "Straight Outta Compton," a biopic that covers group's formation in the mid Eighties through Eazy-E's death of AIDS in 1995 -- what Ice Cube calls the end of an era.
"I wanted to show why we made N.W.A, what made us, what was happening in our lives at the time that made us make music like that," he says. "And then I wanted to show what influence N.W.A had on the neighborhood. It forged us, and then we changed the 'hood."
Ice Cube says the movie -- which is due out August 14th and was coproduced by Dr. Dre and Eazy-E's widow Tomica Woods-Wright, among others -- also accurately depicts what N.W.A was like in the studio. "You'll tease a motherfucker if he ain't getting it right," he says with a laugh. "You can get real personal. All that comes out in the movie, and it's great that we were able to produce a movie at that level."
One scene depicted in the movie's trailer shows Dr. Dre encouraging Eazy-E when he was rapping "Boyz-N-the-Hood," a track for which Ice Cube wrote the lyrics. That single -- an Eazy-E solo song -- led to the rappers getting serious about N.W.A. Cube still remembers the internal struggle he felt to get to that point.
"We were trying to make records that can go on the radio, and when we started doing mixtapes -- which we knew wasn't going on the radio -- that's when we really started to talk about the neighborhood," he says. "Talking about what really led into the style that we ended up doing, which is now called hardcore gangster rap. Back then we was calling it 'reality rap'; 'gangster rap' is the name that the media coined.
"We was just talking about shit that we was going through," he says. "Me and Dre started off making the first mixtapes: He would do the mixes, and I would rap at the beginning of them. We'd talk about shit you couldn't talk about on a record, that we didn't think you could until Eazy-E came into the picture and said, 'No these are the kind of records I want to make, not just mixtapes, not just for the 'hood. Let's do these kinds of records for everybody.'"
When Rolling Stone asks Ice Cube what he misses most about Eazy-E – who passed away 20 years ago this year -- he immediately says, "His sense of humor, his sense of marketing and just how he knew what people wanted all the time. He was just a smart cat."
"Friday" director F. Gary Gray helmed the biopic, partially because Cube wanted someone who understood the group. "The only other person I would have trusted to put the movie in their hands was John Singleton, " Cube says. "I didn't want to have to teach the director about N.W.A. I wanted somebody who remembered being there at the time we were doing this shit. I knew that Gary wouldn't mess up the essence of what the movie was supposed to be."
With his preferred director in place, the movie started attracting some fresh faces. "Straight Outta Compton" stars mostly unknown actors as the main rappers – Corey Hawkins plays Dr. Dre, Jason Mitchell plays Eazy-E – and Paul Giamatti as manager Jerry Heller. Ice Cube will be played by the rapper's own son, O'Shea Jackson, Jr., whom Cube says had to audition for the role. "He had to go through the upper echelons of staff at Universal," the rapper says. "They had to give it the OK.... Other people auditioned and he was the best one, so I'm super proud."
Jackson, Jr. subsequently went on to study acting in Los Angeles and New York. "Everybody says, 'I can't believe you made your son audition,' like, wink, wink, like he already had the job," Cube says. "But that's bullshit."
As the movie's release date nears, though, there's still one question mark: Will there be new N.W.A music on its soundtrack? "It's always a hope and a dream and a wish to get new music out of Dr. Dre, so it's all how he's feeling," says the rapper, who has been delaying his own upcoming album -- "Everythang's Corrupt" -- because he's been focusing himself on the movie. "If Dre feels like it, he's going to do it. If not, then it's cool."
The rest of the album will feature music from the era in the movie, as well as songs by the group's influences, like Parliament-Funkadelic, Steve Arrington and Roy Ayers. "We're able to let people know what we grew up on and why our music sound the way it does," Ice Cube says. "Who's our influences? You'll get a chance to hear it, and it's cool."
And of course it will feature N.W.A. "It's the sound of frustrated teenagers and young 21-year-olds," Ice Cube says, looking back on the group. "Music was our only weapon. But it was also fun, too, so it's a crazy mixture of good times and bad times. Our music really displayed the good, the bad and the ugly. A lot of people can take the good and the bad, but they don't want to hear about the ugly, and we didn't mind putting the ugly right out there."
Before You Go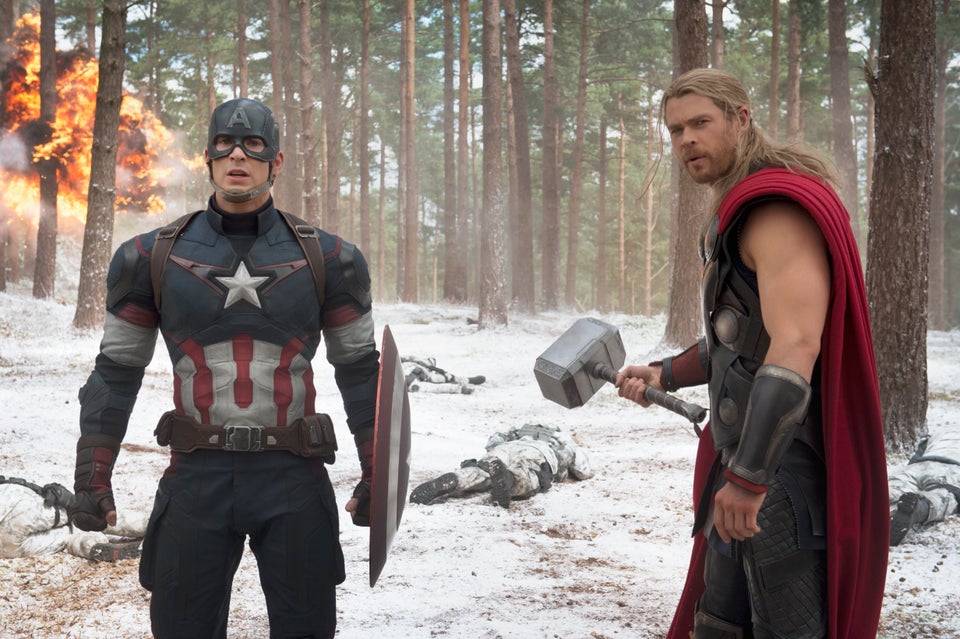 Summer Movie Preview 2015
Popular in the Community