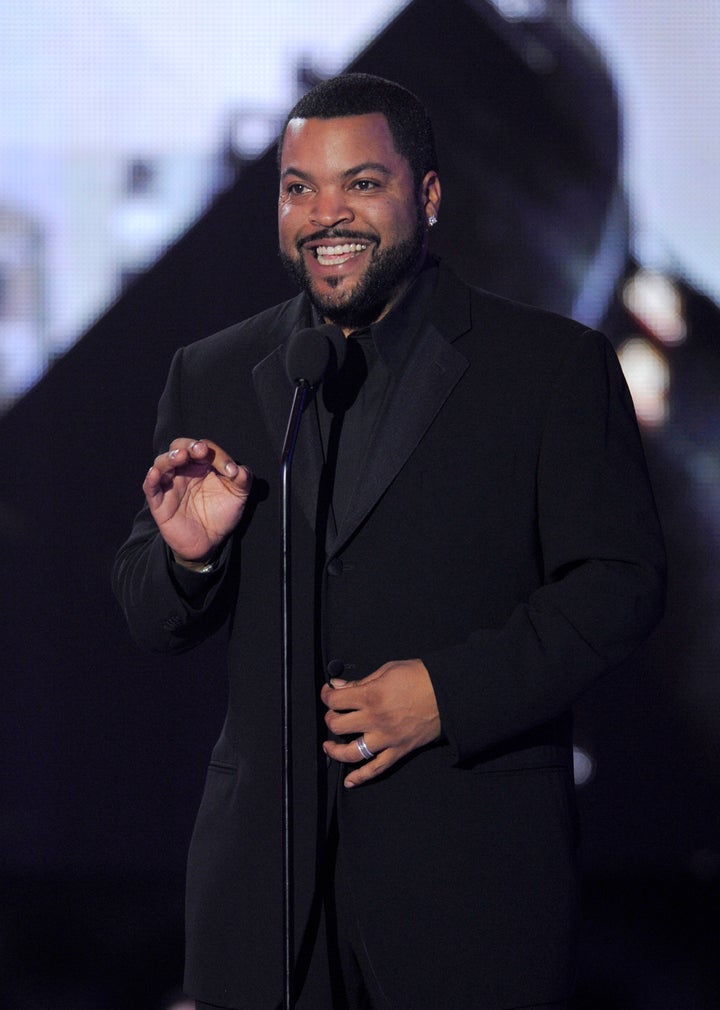 I recently caught up with legendary hip hop artist/actor Ice Cube over the phone. In addition to sharing the details of his newest project -- his first series of artwork was released June 22 and is comprised of nine pieces, sold exclusively at RareInk -- he also dished on the LA Dodgers' mess and what he expects to see next from his beloved Lakers.
What inspired you to participate in this project with RareInk?
You know, I've wanted to consolidate my memorabilia for a long time. RareInk said they had really come out of the baseball card game, and that they wanted to do something interested with a great artist. It was pretty much a good way to give something back to my fans and let them know it was authentic.
What differentiates it from other murals and other artists?
Having a controlled number makes it very collectible. Also, the hand print to me is something that goes a little further than just a signature. The thing is, I think really what collectors and fans want to know is that they are authentic and that they come from an artist and not some dude named Larry in the back room signing my name. People will realize this can be -- I ain't gonna say just as lucrative -- but just as interesting as any collectible sports memorabilia.
Are the fans the biggest reason why you did this?
Of course. I think it's important for artists to try to give the fans what they want. Some fans all they want is the movie, some want a CD, but some fans want to buy the T-shirt, some want a nice piece, not just an autographed picture. It's really to feed those Ice Cube connoisseur fans, who want to do a velvet Elvis, but I want to kind of have to do my own thing, I don't want to have no velvet Ice Cubes out there.
Talk about your reaction to the Dodgers and just how dysfunctional that situation is.
With the Dodgers I'm pretty much just a fan who's upset at the fact that this storied franchise is in so much turmoil. The fans are not coming out to the park; it's just a terrible thing. I don't have nothing against Frank McMormick [sic, McCourt] or his wife, none of that. But what I see is that as long as he has control of the team, the city may be perceived that as a team that's not going anywhere, and that's not a good thing.
What are your thoughts regarding the Lakers, moving forward? Obviously they just hired a new head coach in Mike Brown.
I'm very close with the Lakers in as much as possible on the way I see things or just tell them how it is. What I'm most excited about is what are the new Lakers going to look like? You know, what are the new offensive and defensive schemes? I've been watching that triangle for 11 years or more it seem like. It's going to be interesting and exciting to see the new pieces we put in play and how they work.
Email me or ask me questions about anything sports or pop culture related at @206Child for my upcoming mailbag.
Plus, check out my brand new HuffPost sports blog, The Schultz Report, for a fresh and daily outlook on all things sports.
REAL LIFE. REAL NEWS. REAL VOICES.
Help us tell more of the stories that matter from voices that too often remain unheard.