WASHINGTON ― An Immigration and Customs Enforcement operation to arrest people who entered the country without authorization as kids or as families ended up mostly sweeping up other people who officers encountered along the way.
Of 650 arrests carried out during the operation last week, 70 percent of those detained were not the targets, ICE officials said Tuesday. One-fifth of the total arrested had criminal convictions.
The Trump administration is carrying out what its officials promised: sweeping arrest efforts that do not exempt anyone, regardless of their criminal records or whether they're the person ICE set out to detain.
The purpose of "Operation Border Guardian/Border Resolve" was to pick up people who came to the U.S. as unaccompanied minors or family units. But such people made up only about 30 percent of the total arrests: 120 people who entered the country as unaccompanied minors and 73 as part of families, versus 457 who were "encountered during this operation," as ICE put it in a statement. An ICE spokeswoman confirmed that those 457 people were not the targets of the operation.
During targeted operations, "ICE officers frequently encounter additional suspects who may be in the United States in violation of federal immigration laws" and arrests them "when appropriate" after evaluation, the agency said in its initial statement.
To critics of the Trump administration's tactics, the fact that a majority of arrests were not the people ICE targeted is more evidence that while officials talk of going after MS-13 gang members and "bad hombres," they see an upside to using random enforcement to scare people.
Seventy percent of people picked up "just happened to be living in the same neighborhood" as those they sought to arrest, said Frank Sharry, president of the pro-immigration reform group America's Voice. "That is a neighborhood sweep, not a targeted enforcement action and it just shows how out of control ICE has become."
The targets of the operation, according to ICE, had been issued a final order of removal, with no pending appeals or motions to reopen their cases. The unaccompanied minors had turned at least 16 and had criminal histories or suspected gang ties, according to the release.
"Illegally entering the United States as a family unit or UAC does not protect individuals from being subject to the immigration laws of this country," ICE acting director Thomas Homan said in a statement. "I urge anyone considering making the dangerous and unlawful journey to the United States: Please do not take this risk. Ultimately, if you have no basis to remain in the United States, you will be identified, apprehended and returned to your home country."
Homan has previously defended ICE's arrests of people without criminal convictions, including those who had been regularly checking in with the agency for years or entered as children. When Donald Trump became president, his administration eliminated policies set under President Barack Obama to focus on certain immigrants for removal while declining to deport others under prosecutorial discretion.
"If you're in this country illegally and you committed a crime by entering this country, you should be uncomfortable," Homan told a congressional committee in June. "You should look over your shoulder, and you need to be worried."
Before You Go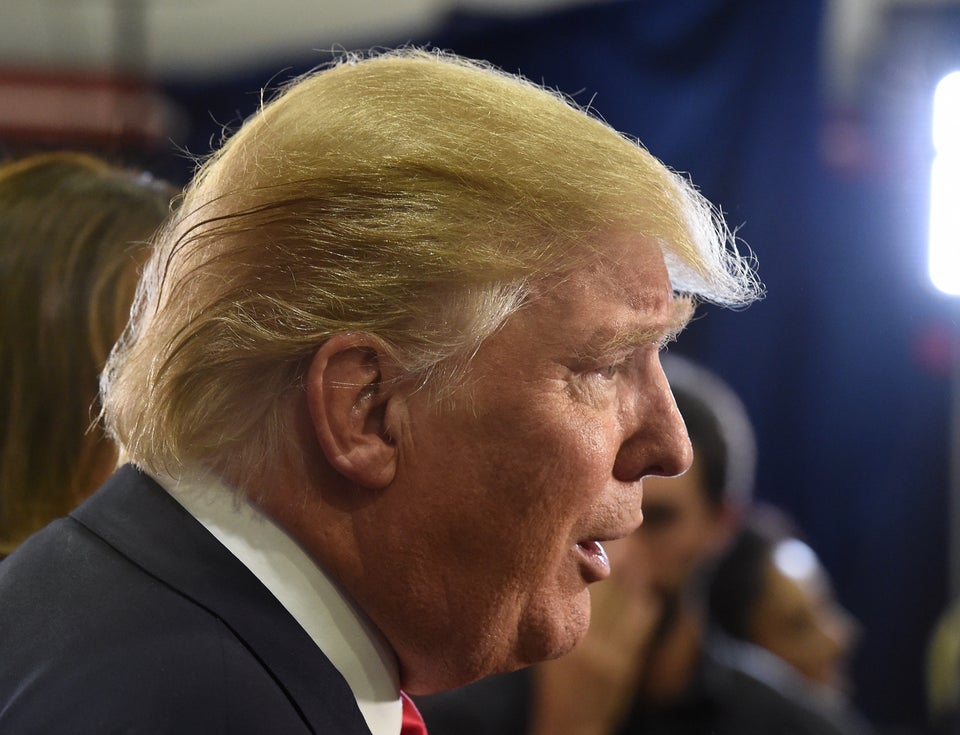 How Donald Trump Talks About Undocumented Immigrants
Popular in the Community