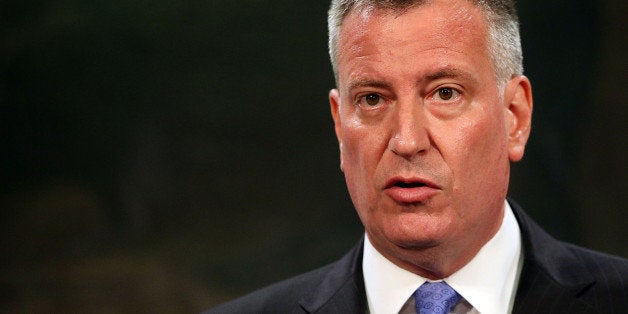 A group of immigrant rights activists called on New York City Mayor Bill de Blasio, in an open letter published this week, to use his executive authority to keep the city's police from detaining undocumented immigrants on behalf of the federal government.
Dozens of police departments across the country have stopped complying with such requests, known as detainers, but New York City -- where more than one in three residents is an immigrant -- has yet to join them.
The letter took issue with de Blasio administration's continued cooperation with Secure Communities, a fingerprint-sharing system used to identify deportable undocumented immigrants.
"The city's collaboration with ICE programs like Secure Communities (S-Comm) invites racial profiling and discourages victims, including victims of police brutality, from exercising their rights," the letter says. "This program never did and never will belong in New York City."
Immigrant rights groups have long pressed local governments to disregard ICE detainers, arguing that they undermine trust between the police and immigrant communities, and that they arbitrarily funnel undocumented immigrant into deportation proceedings.
The letter, published by a coalition of organizations that includes the Black Alliance for Just Immigration, the Carwasheros, Families for Freedom and the Migrant Power Alliance, highlights that holding immigrants on ICE detainers goes beyond any problems with the law they may face.
"It is important to note that a policy against ICE detainer requests does not release anyone into the community who is not otherwise eligible to be released," the letter says. "Using the criminal justice system as a gateway for immigration enforcement is feeding off a system that is racially biased at every stage."
Under New York City's previous mayor, Michael Bloomberg, the City Council twice passed laws limiting the city's cooperation with ICE holds. The first law, in 2011, established guidelines under which to honor an ICE detainer. The bill was followed up last year with a law that further restricted cooperation with ICE.
But activists say the reform didn't go far enough. The law contains several exceptions, the New York Times reports, that allow the city to honor ICE detainer requests if the person in question has been convicted of a felony or is facing a felony charge, has outstanding deportation orders, or was included in a gang database or terrorism watchlist. The exceptions also include several misdemeanors.
The de Blasio administration did not immediately respond to a request for comment about the letter. In May, de Blasio's press office released a statement to the Daily News that said:
The city has taken action to limit the impact of S-Comm in our immigrant communities through new detainer discretion laws that limit who is turned over to ICE when they are arrested for non-serious crimes. Mayor de Blasio is committed to enforcing those laws and ensuring that people are not put on the path to deportation for minor violations.
Before You Go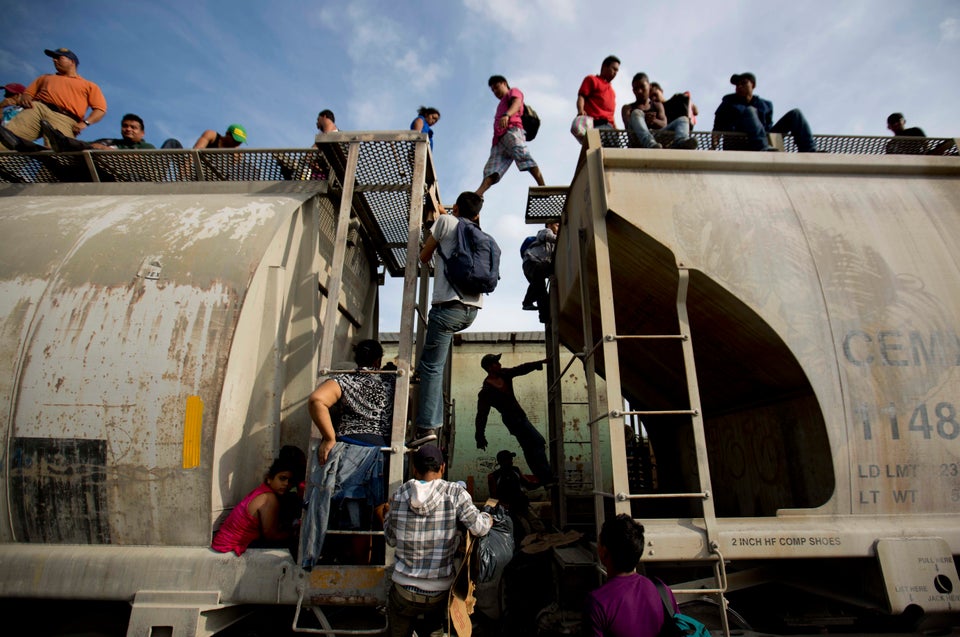 Why Latin Americans Really Come To The U.S.
Popular in the Community