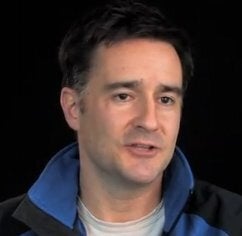 Too many people think of entrepreneurs as Web Wunderkinds who stumble upon some million-dollar idea in their college dorm room.
The more common experience for entrepreneurs is the discovery of a simple idea that is not necessarily unique, yet often overlooked.
Take Brian Scudamore, an unemployed high-school dropout, whose moment of inspiration struck while staring at a beat-up waste-removal truck in line at a McDonald's drive-through.
Within a week, Scudamore had his own truck, and was driving up and down streets in search of homes with rubbish out front. He would knock on doors and ask residents whether they wanted their junk carted off for a fee. Through face-to-face interactions with customers, Brian discovered what prevented some people from using trash hauling services: The appearance of waste removal trucks and the demeanor of the workers who man them.
As Scudamore built his business, which he called the Rubbish Boys, he insisted that each truck was washed daily, painted with the company's signature colors and that employees wore clean, professional uniforms. This new approach to an old business helped the Rubbish Boys stand out, and eventually evolve into a $100 million business.
What may be surprising is that stories like Scudamore's are the norm among successful new businesses, according to Amar Bhide, author of Origins and Evolution of New Businesses. In the book, Bhide notes that the majority of Inc. 500 companies are started by inexperienced entrepreneurs who do not possess any new technology.
Examining hundreds of successful ventures, Bhide finds that the typical business has humble, improvised origins. Even entrepreneurs like Bill Gates and Sam Walton initially pursued small, uncertain opportunities, without much capital, market research or breakthrough technologies. In other words, the well-planned, venture-backed startups we so often hear about in the media are the exception rather the rule.
Bhide further finds that coping with ambiguity and surprises, face-to-face selling, and making do with second-tier employees is more important than foresight, deal-making or recruiting top-notch teams.
Now most people reading this column wouldn't likely recognize The Rubbish Boys as a household name in the waste management business. That's because, like all good founders, Scudamore learned over time from customer feedback and market adaptation and eventually re-branded the company by the more familiar name it goes by today: 1-800-Got-Junk?
Founders like Brian Scudamore remind us that rather than breakthrough ideas accelerated by loads of venture capital, it is often simple solutions to everyday problems, combined with years of persistence and business-building, that lead to entrepreneurial success stories.
Watch Brian Scudamore reveal the story behind his business, 1-800-Got-Junk?:
Related
Popular in the Community