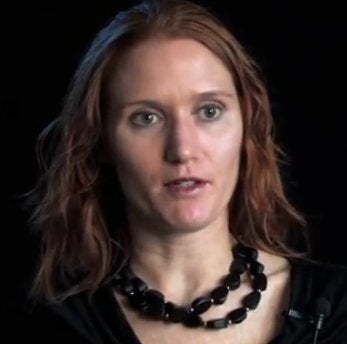 Before writing the foreword for Who Owns the Ice House, I wanted to better understand the eight life lessons the authors wrote about and subsequently architected an incredible entrepreneurship training program around. In particular, I scrutinized the sequence they chose to use in laying out a prescription for a self-directed life enabled by embracing an entrepreneurial mindset. Not surprising, at least not to me, was their decision to start the book with Choice.
For me, exercising our power to choose how we react to our circumstances is the single most important thing we can do in our life. I believe it is the distinguishing act (or inaction) that differentiates people that direct their lives from those that passively acquiesce, allowing the world around them dictate their life's trajectory.
As a rudderless sailboat would be buffeted by the whims of wind and other weather, some people convince themselves that they are equally incapable of steering their future. For many, this sense of inevitability has been steeped in history and reinforced by a society that is increasingly too eager to write off the less fortunate as lazy or otherwise incapable of higher functioning.
This certainly was the case in parts of America when Jim Crow Laws enforced dejure racial segregation in all public facilities under the incredibly misguided rationalization of separate but equal status for black Americans. In this world, black Americans were ostensibly told that they didn't have the power to choose; they would grow up to work the cotton fields, just as their parents and previous generations did before them.
Even in this environment, however, an entrepreneur emerged; one that would forever change the life of a 13-year old boy who had the good fortune to be plucked from Mr. Walter's field truck and brought into the mentoring fold of his Uncle Cleve, working at the Glen Allan Mississippi Ice House. Black or white, you needed ice in the Mississippi Delta and that reality provided an alternative choice for Cleve Mormon.
So it was working in his Uncle's enterprise that young Clifton Taulbert went from the cotton fields to a world stage.
Who Owns the Ice House starts with Choice because Clifton's life trajectory changed dramatically the day he chose (agreed, more accurately) to work for his Uncle. Every day that Clifton chose to do as his Uncle instructed and chose to not be held back in an environment where he wasn't even considered a social equal led him closer to a life of considerable accomplishment and farther away from a non-descript cotton field.
In the course built around the eight life lessons found in the book, we are introduced to modern day examples of people choosing the path less traveled. The course shares their experiences and their underlying beliefs and assumptions which drive them towards a self-directed life where they don't allow their circumstances to dictate their future. And this week's featured Ice House Entrepreneur is an incredible example of the power of choice.
As a female graduate from the United States Military Academy at West Point, Dawn Halfaker was already no stranger to making hard choices. She chose to enter military service when most others would never consider it. Ultimately, however, that choice had consequences when on June 19th, 2004 her life trajectory was altered by a rocket-propelled grenade that entered the Humvee she was patrolling in Baquba, Iraq.
Dawn woke from a coma to the harsh reality of severe injuries, the worst resulting in the loss of her right arm from the shoulder down.
Dawn spent a year at Walter Reed Army Medical Center where she endured over 20 surgeries to recover from her injuries. She was later awarded a Purple Heart and Bronze Star for her courageous service and granted medical retirement by the Army.
In January of 2006, less than two years after sustaining the life altering injuries and enduring a year of rehabilitation, Dawn founded Halfaker and Associates, a consulting firm that works in the areas of security policy, physical security and emergency management services. Today, she employs more than 150 people. Many of her employees are veterans that influence the type of jobs the company pursues. Dawn credits her military training as valuable experience for starting and building a company.
She is the embodiment of the power to choose how to react to life's circumstances. And because Dawn chose to start and grow a company when her military aspirations were altered, she was able to use the circumstances surrounding that choice to promote her business, appearing on MSNBC, CNN, the HBO documentary "Alive Day Memories: Home from Iraq," and in print in the NYTimes and USA Today, such opportunistic adaptation is a common tactic used by successful entrepreneurs.
From Uncle Cleve to Dawn Halfaker, life's greatest rewards start by making a choice to actively participate in our own lives instead of simply observing them. So what's holding you back?
Watch Dawn tell how she went from being a disabled veteran to a CEO:
Related
Popular in the Community