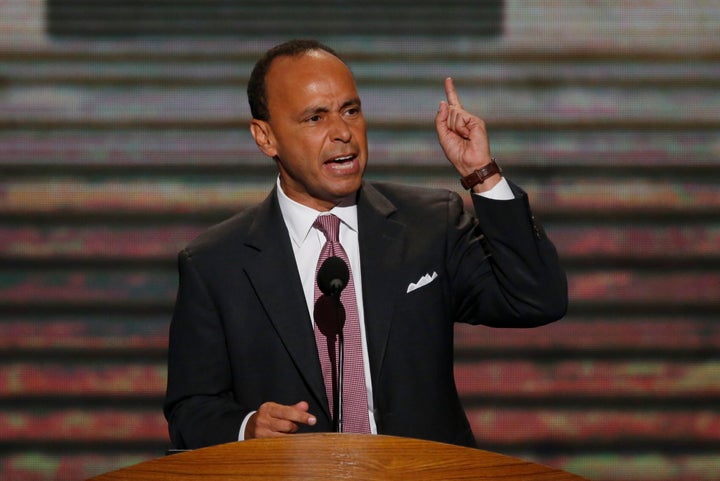 WASHINGTON ― Two Democratic representatives say Republicans kicked them out of a meeting with Immigration and Customs Enforcement on Thursday after the agency canceled a planned summit with Latino members earlier this week in favor of a bipartisan gathering that excluded many of them.
Reps. Luis Gutiérrez (D-Ill.) and Norma Torres (D-Calif.) said that Republican leaders told them they had to leave the meeting with ICE Acting Director Thomas Homan about deportation raids because they were not invited. ICE set the invite list for the meeting and initially excluded the entire Congressional Hispanic Caucus, according to aides from both parties, before agreeing to include a small number of members.
The invite list was striking because the bipartisan meeting was scheduled after Homan backed out of plans to meet with the Congressional Hispanic Caucus to discuss members' concerns about recent deportation efforts that netted more than 680 immigrants across the country.
Earlier this week, ICE officials said the agency canceled the initial meeting, which reportedly included some members outside the Hispanic Caucus, because the CHC attempted to invite too many people ― an excuse one Democratic member said was "bullshit." ICE promised that Homan would meet with a bipartisan group of lawmakers instead.
House Minority Leader Nancy Pelosi (D-Calif.) said at a press conference on Thursday that ICE officials had picked the attendees. A GOP aide confirmed the list came from ICE. ICE officials said that the speaker's office set the invite list.
While initially no members of the Congressional Hispanic Caucus were invited, eventually four of them attended the meeting, including Chairwoman Michelle Lujan Grisham (D-N.M.). She told reporters she was "gravely disappointed" and worried about the precedent set when her colleagues were excluded. No members of the Congressional Asian Pacific American Caucus were included.
Even though they were not invited, Torres and Gutiérrez tried to enter the meeting and several other Hispanic Caucus members stood outside. Members said Gutiérrez was kicked out of the room first, and then Judiciary Committee Chairman Bob Goodlatte (R-Va.) asked Torres to leave. Before she left, she asked ICE officials when she could get answers to questions about the raids. She said the officials did not answer; instead, Goodlatte told her that Republican leadership could get information to them.
"I speak English ― I don't need a translator," Torres told reporters afterward. "My constituents elected me to represent them here. I should be able to participate and hear firsthand what ICE is saying and what ICE is doing in my communities."
Pelosi said at the meeting she had "never been in a meeting where an agency can designate who can attend" and that it was "highly unusual," according to a Democratic aide in the room, speaking on the condition of anonymity.
"What's going on across the country is not making us any safer, and we want answers," Pelosi said.
Goodlatte's office directed questions to the office of House Speaker Paul Ryan (R-Wis). AshLee Strong, a spokeswoman for Ryan, said "the speaker's office organized a small bipartisan briefing that was, at the request of DHS, limited to members with jurisdictional interests in immigration enforcement."
"Members of the CHC expressed interest in attending, and to accommodate the request, we welcomed the chair of the CHC to join on behalf of the other members," Strong said in an email. "We are confident that the CHC chair is capable of representing the views of her caucus, and this arrangement was made very clear to the CHC ahead of time."
Homan, the ICE acting director, told members at the meeting that arrested individuals were deemed threats to public safety and that their detention was part of target enforcement, although some other individuals were arrested as well, an agency spokeswoman said in a statement.
Democratic attendees of the meeting said they got the message that all undocumented immigrants were considered a priority for deportation under President Donald Trump's recent executive order on undocumented immigrants.
ICE provided lawmakers with additional data on the criminal convictions of immigrants arrested last week ― or lack of criminal records, in the case of 25 percent of individuals. The largest proportion of criminal convictions, about 24 percent, were for driving under the influence. About 10 percent were drug-related offenses. Some were also violent crimes, such as homicide and sexual abuse.
Democrats said they strongly support finding and deporting serious criminals, but also fear that ICE will indiscriminately arrest people with low-level offenses or none at all.
"It was hard to not leave that meeting and believe that the Trump administration is going to target as many immigrants as possible," Rep. Joaquin Castro (D-Texas), who attended the meeting, told reporters.
This story has been updated to include additional comment from ICE.
Before You Go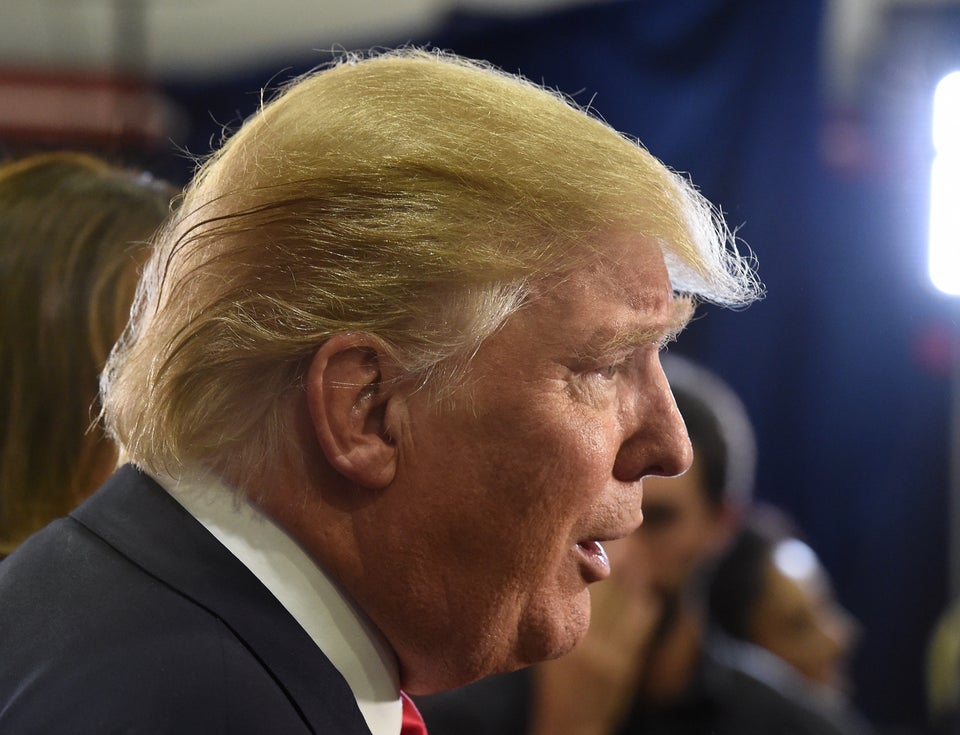 How Donald Trump Talks About Undocumented Immigrants
Popular in the Community