In one of the strongest responses, Oakland Mayor Libby Schaaf said Wednesday that she'd be willing to go to jail to defend her city's sanctuary policies.
The San Francisco Chronicle reported Tuesday that Immigration and Customs Enforcement officials were planning a major sweep in San Francisco and other cities around the Bay Area. The article, which cited an unnamed source familiar with the operation, said the raids could occur in the coming weeks and would aim to arrest more than 1,500 undocumented immigrants.
When asked to confirm the report, ICE told HuffPost that the agency doesn't "speculate about potential future enforcement actions."
The goal of those allegedly upcoming raids, according to the Chronicle, would be in part to send a message that federal immigration enforcement will continue in California despite its statewide sanctuary status. The new statute, which went into effect this month, limits local law enforcement's cooperation with federal immigration agents.
California's Democratic politicians have forcefully condemned the reportedly planned raids.
"This Administration has continually put a target on the back of California," Sen. Kamala Harris (D-Calif.) told HuffPost in a statement Wednesday, adding, "These broad brush raids will instill fear in immigrants who are terrified they will receive a midnight knock on the door and be deported or separated from their families."
"The Trump Administration's deeply shameful plans to conduct immigration raids in California are an act of pure malice," House Minority Leader Nancy Pelosi (D-Calif.) said in a statement.
"Immigrant families in California must not be targeted in raids solely because they are Californians," Sen. Dianne Feinstein (D-Calif.) said in her statement. "The administration is carrying out its enforcement actions to make a political point and not based on the security of the country."
"We will not turn our backs on the people of this City because of threats from the Trump Administration," acting San Francisco Mayor London Breed said in a statement to HuffPost. "San Francisco is and will always be a Sanctuary City and we will continue to defend and support our immigrant communities."
"Diverting resources in an effort to punish California and score political points is an abhorrent abuse of power, not to mention a terrible misuse of scarce resources," the senators wrote.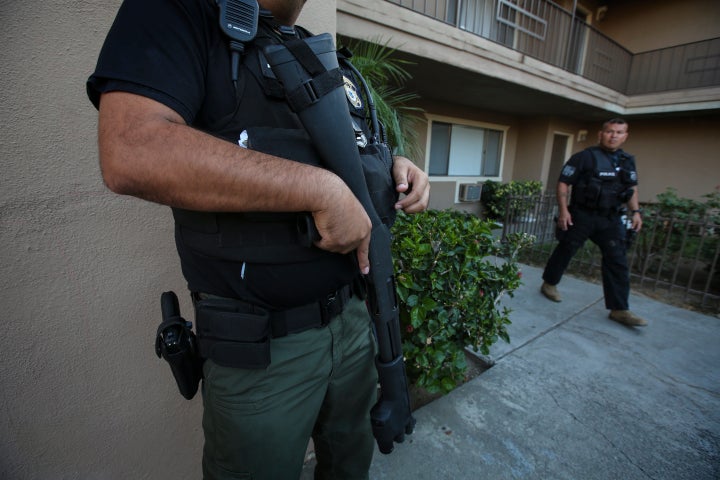 Trump has also attacked sanctuary laws, claiming they make cities more dangerous. Supporters argue that sanctuary laws make communities safer by encouraging undocumented residents to trust and cooperate with the police.
Earlier this month, Homan told Fox News that his agency would dramatically increase its enforcement efforts in California in response to the new sanctuary law.
"These broad brush raids will instill fear in immigrants who are terrified they will receive a midnight knock on the door and be deported or separated from their families."
Last week, federal immigration agents raided nearly a hundred 7-Eleven stores across the country, arresting 21 workers, in a crackdown that ICE said was meant to warn employers against hiring people without work authorizations.
"What it does when you have these raids ― where agents can go to any place in the country, with no regard to criminal offense ― no one will feel safe," Muzaffar Chishti, director of the Migration Policy Institute's offices at New York University School of Law, told HuffPost last week.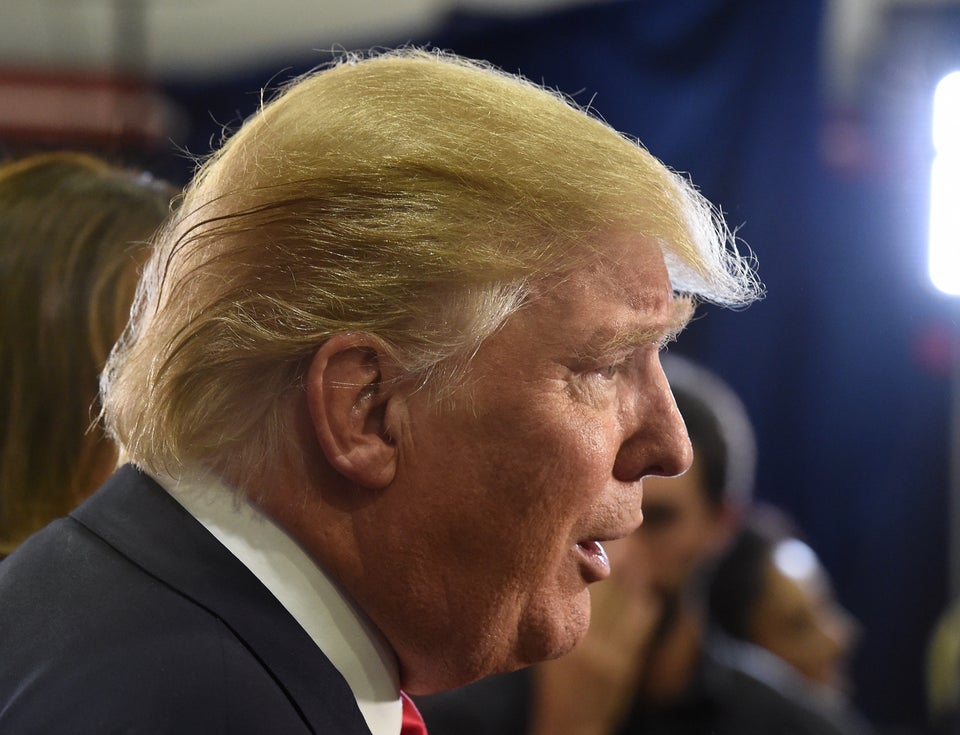 How Donald Trump Talks About Undocumented Immigrants
Popular in the Community