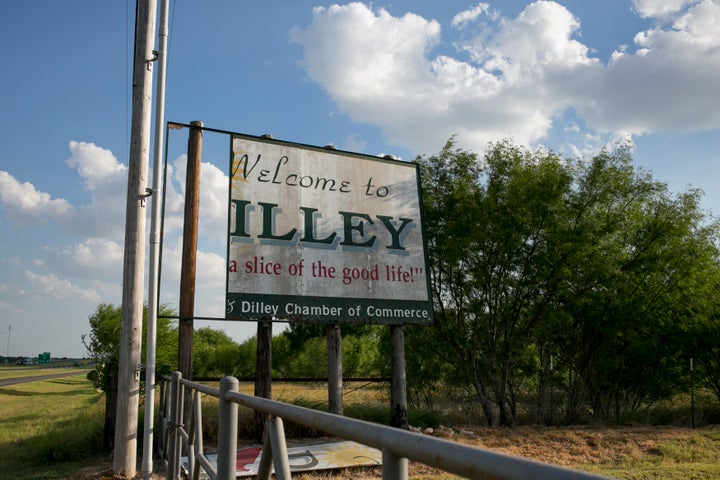 Immigration and Customs Enforcement revised and extended a contract on Monday for a private company to keep running the country's largest family detention center as a for-profit business for another five years.
ICE renewed the contract with Corrections Corporation of America, despite a recent surge of criticism against the government's reliance on private prison contractors. The South Texas Family Residential Center, which the Obama administration hastily constructed at the the tail end of 2014 to detain a sudden influx of Central American mothers and children, has also faced its own controversies, with lawsuits questioning the legality of the White House's family detention policy.
Under CCA's extended contract, the company will receive less money than before to run the Southern Texas Family Residential Center, according to a news release posted to the CCA website. The contract originally awarded to CCA to run the Dilley detention center was worth nearly $1 billion over four years and the company received the money regardless of how many people were locked up there.
ICE did not immediately respond to a request for further details about the reduction in payments. A spokesperson for ICE said in a statement that the agency farms some of its work out to both state governments and private contractors "to meet the agency's detention needs while achieving the highest possible cost savings for the taxpayers."
"Through an aggressive inspections program, ICE ensures its facilities adhere to ICE detention standards," the statement says. "Oversight is provided by on-site Detention Service Managers employed by ICE, ICE Enforcement and Removal Operations' Detention Standards Compliance Unit, ICE Office of Detention Oversight, and the DHS Office of Civil Rights and Civil Liberties, all of whom have open access to ICE detention facilities."
CCA runs the 2,400-bed family detention center using an inter-governmental service contract with the city of Eloy, Arizona, despite the fact that the facility is located 900 miles away in the small town of Dilley, Texas.
The company is scheduled to keep the contract until September of 2021. ICE can cancel it with 60 days' notice.
Popular in the Community