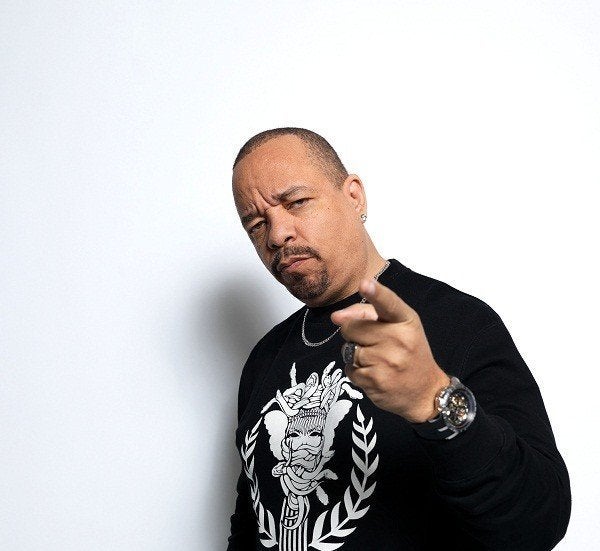 "Something From Nothing: The Art of Rap"
(Director: Ice-T, Co-director: Andy Baybutt)
Ice-T revisits his roots as a rapper by visiting with an endless parade of legendary emcees to discuss how they approach their songwriting in Something from Nothing: The Art of Rap, which had its premiere at the 2012 Sundance Film Festival in Park City, Utah. From old school legends to reigning superstars to long-working unsung greats worth discovering, they all share intriguing creative mentalities with amusing quirks to their methods, as well as a clear admiration for Ice-T's contribution to hip hop. This is less a documentary about Ice-T than documenting his encounters with old friends given the opportunity to discuss what they love to do most, on the street, in recording studios, at their homes.
Ice-T prepared ten questions for each rapper, from their favorite rap lines that first inspired them, to how they pen their lyrics, to asking them to freestyle. The results are fascinating. Afrika Bambata explains to Ice-T how he first dubbed the emerging musical lifestyle of rap music, break dancing, and graffiti art as Hip Hop. KRS-ONE explains how he first started rapping because some other guy in his neighborhood started making fun of his clothes in a freestyle circle, and he eventually had to respond. Dr. Dre describes how Tupac wrote his verses in the recording booth, recorded them in a couple takes, and moved on from one song to the next, like "California Love." Eminem talks about how his love of hip hop kept him centered after his overdose and recovery from drug addiction. B-Real acknowledges that it took him years to find the hooky high pitch to his voice that makes Cypress Hill so distinct. Did you know that Snoop Dogg incorporates cannabis smoking into his song writing process? Even Ice-T drops some fun confessions, like his tricks in playing it off concert goofs, such as starting to rely on the kid in the front of the stage that knows every word and using him as a human teleprompter. But it is the old school great Grandmaster Caz that somehow captivates the camera in his onscreen moments, in his rhyming as well as his explanation of his process, that somehow seems to exude the soul of this study of craft.
Intertwined with these natural exchanges are loving aerial shots of the respective cities represented, New York, Los Angeles, and Detroit, beautifully captured skylines energized by the loops of hip hop classics that segue to their creators. Even more vital and unique in this documentary are the moments of freestyling and accapella rapping. In the mindset of the filmmakers that all of these subjects are extraordinarily talented individuals, it is not worth giving away who stands out -- they all do.
It's a refreshing turn of documentary to celebrate hip hop rather than mourn its lost greats, and for a rarefied culture of music, there actually exists little documentation of the evolution of hip hop to date. Much will be made of the litany of names that appear in this film, but as the filmmakers described to their Q&A audience, each rapper they met was a compelling character with amazing talents, regardless of fame.
For someone unfamiliar with rap music, this film provides a fine representation of its greats discussing their approach to their craft, something any art lover should appreciate. For the old school hip hop heads, watching this movie is a joy you don't want to end. Indeed, the co-director of the film Andy Baybutt told an audience at Sundance that they interviewed over 50 emcees, with 72 hours of footage they hope to get out somehow. If any Sundance movie should become a TV series, this one is already in the can.
Calling all HuffPost superfans!
Sign up for membership to become a founding member and help shape HuffPost's next chapter