"From my visit to the Arctic last year I have a very lively memory of the horrifying noise and sight of huge ice blocks cracking and breaking away from the pack," Laurent Fabius, French Minister of Foreign Affairs and International Development recalled in a statement.
Fabius' memory might not be familiar to us all -- namely, those of us who've yet to travel above 66° 33'N -- but his allusions to massive glaciers snapping like twigs is awe-inspiring nonetheless. "The Arctic is indeed the gatekeeper of climate disorder," he continued, "for years, this region has been sending us signals that we cannot neglect anymore. The international community must hear them and turn them into acts."
One particular man, known to poke and prod our perceptions of nature through wild and giant artworks, is acting. The Danish-Icelandic artist Olafur Eliasson is bringing dying ice from above the Arctic Circle to the town squares and courtyards of major metropolises. Last year, he shipped 100 tons of frozen fjord water to Copenhagen, Denmark, a representation of the amount of ice that disappears every hundredth of a second due to conditions of global warming. Now, he's towing 8o tons of ice from Nuuk, Greenland, to Paris, France.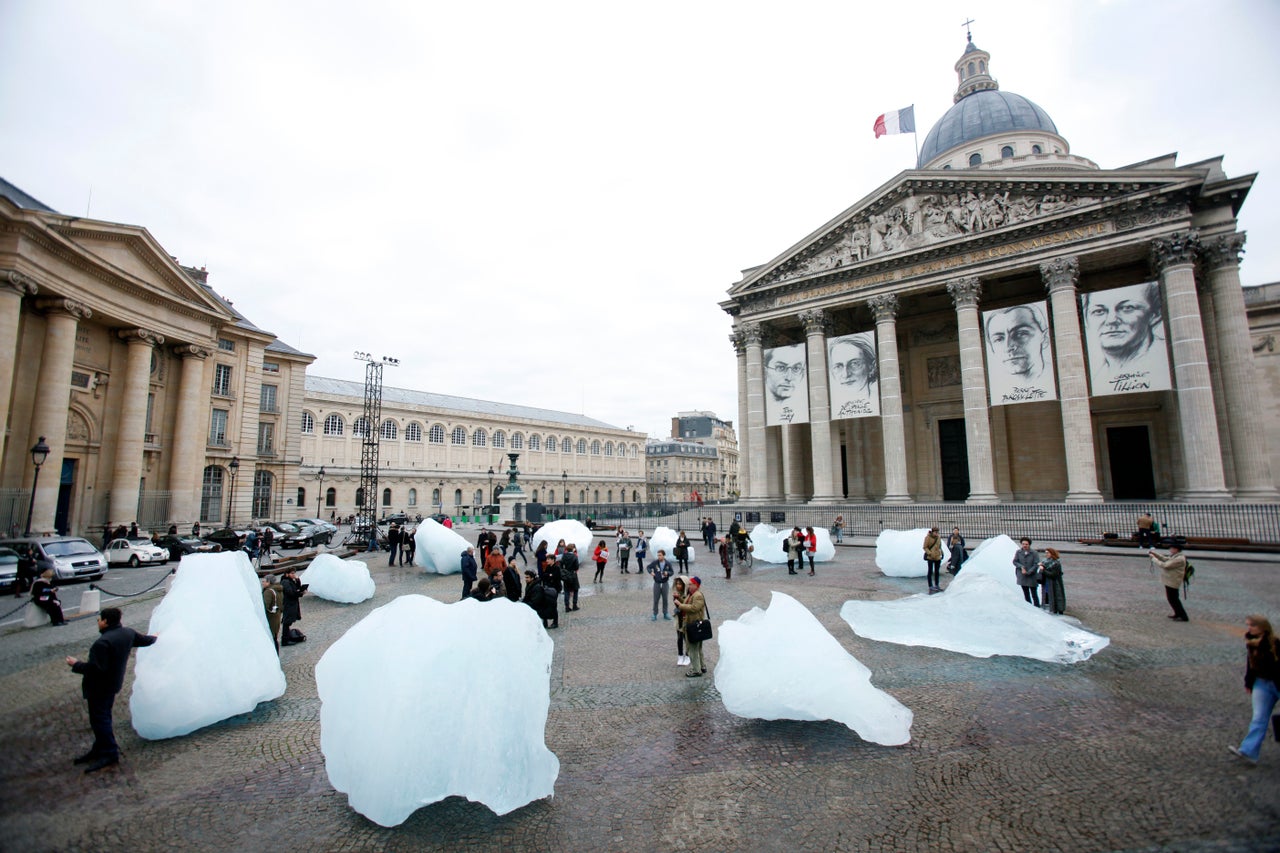 Dubbed "Paris Ice Watch," the installation consists of 12 sizable blocks of ice, harvested from "free-floating icebergs in a fjord outside Nuuk." They are currently arranged in a clock formation on the Place du Panthéon in Paris, where they will melt away during COP21, a United Nations conference on climate change, of which Fabius is the president.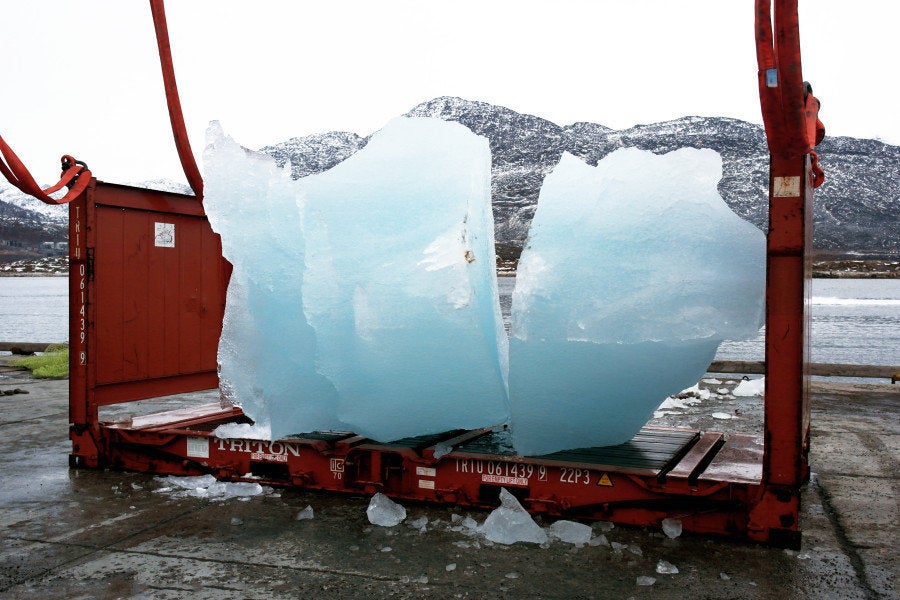 Working with geologist Minik Thorleif Rosing, Eliasson recruited a group of divers and dockworkers from the Royal Arctic Line to ship his ice in six refrigerated containers to Aalborg, Denmark, and drive the cargo to Paris by truck. (Amounting to a carbon footprint of 30 tons CO2e.) The icebergs were fished out of the fjord after they had already calved off the ice cap and had been irreversibly lost to the sea.
On the #IceWatchParis website, the artist notes the difference between sea ice -- the ice cover on the polar ocean that does not influence sea level, but does turn to dark ocean when it melts, absorbing sunlight and converting it to heat -- and glacier ice. While the loss of sea ice can result in warmer waters, the loss of glacier ice, estimated to be 200 to 300 billion tons each year, does affect global sea levels. It causes them to rise.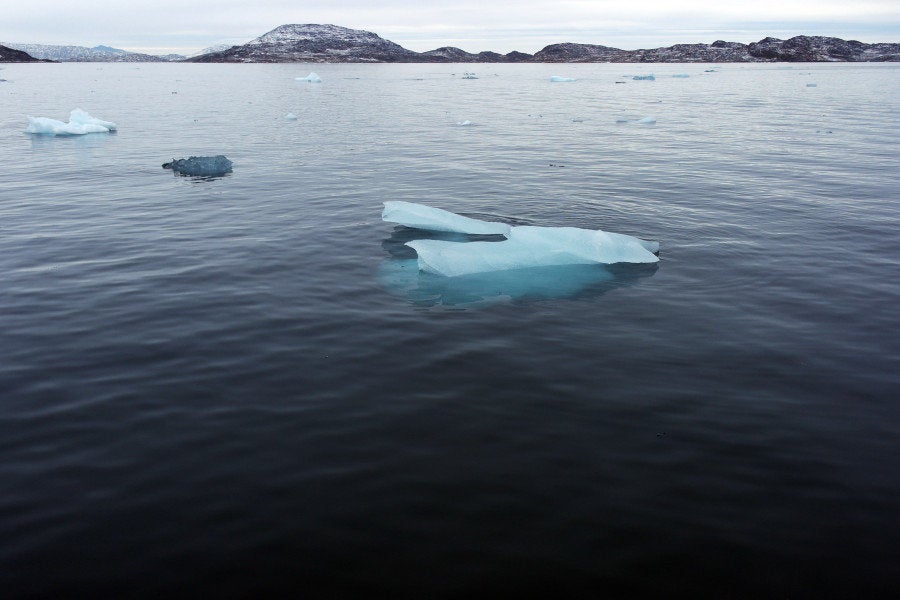 "Before the end of the 21st century, Arctic temperatures may well have risen by more than 3 degrees Celsius, making the Greenland ice sheet unstable," the site asserts. "If all of this ice melts, sea level will rise 7 metres [23 feet]." The site further notes that glacial ice has the ability to change the salinity of the ocean, which in turn, has the ability to cause a reduction in the Gulf Stream and the warm climates of north-western Europe.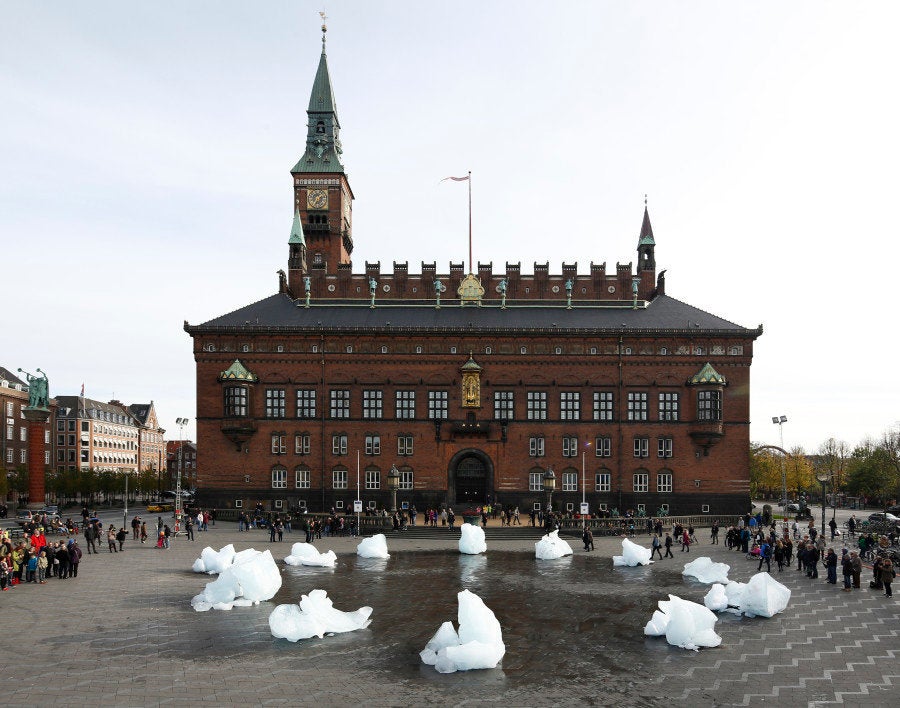 Photos of "Ice Watch Paris" show just how French citizens are interacting with the installation. The oversized clock formation not-so-subtly hints at the passing of time by making it impossible for Parisians not to notice the melting blocks. A now fragile country is confronted with more vulnerability -- a thought not lost on the artist.
"A circle is like a compass. It leaves navigation to the people who are inside it," Eliasson told The New Yorker. "It is a mistake to think that the work of art is the circle of ice -- it is the space it invents. And it is on a street in Paris -- and a street in Paris can't be more important than it is right now. We all feel that strongly."
As the installation website notes, Eliasson's ice is melting now at Place du Panthéon, Paris.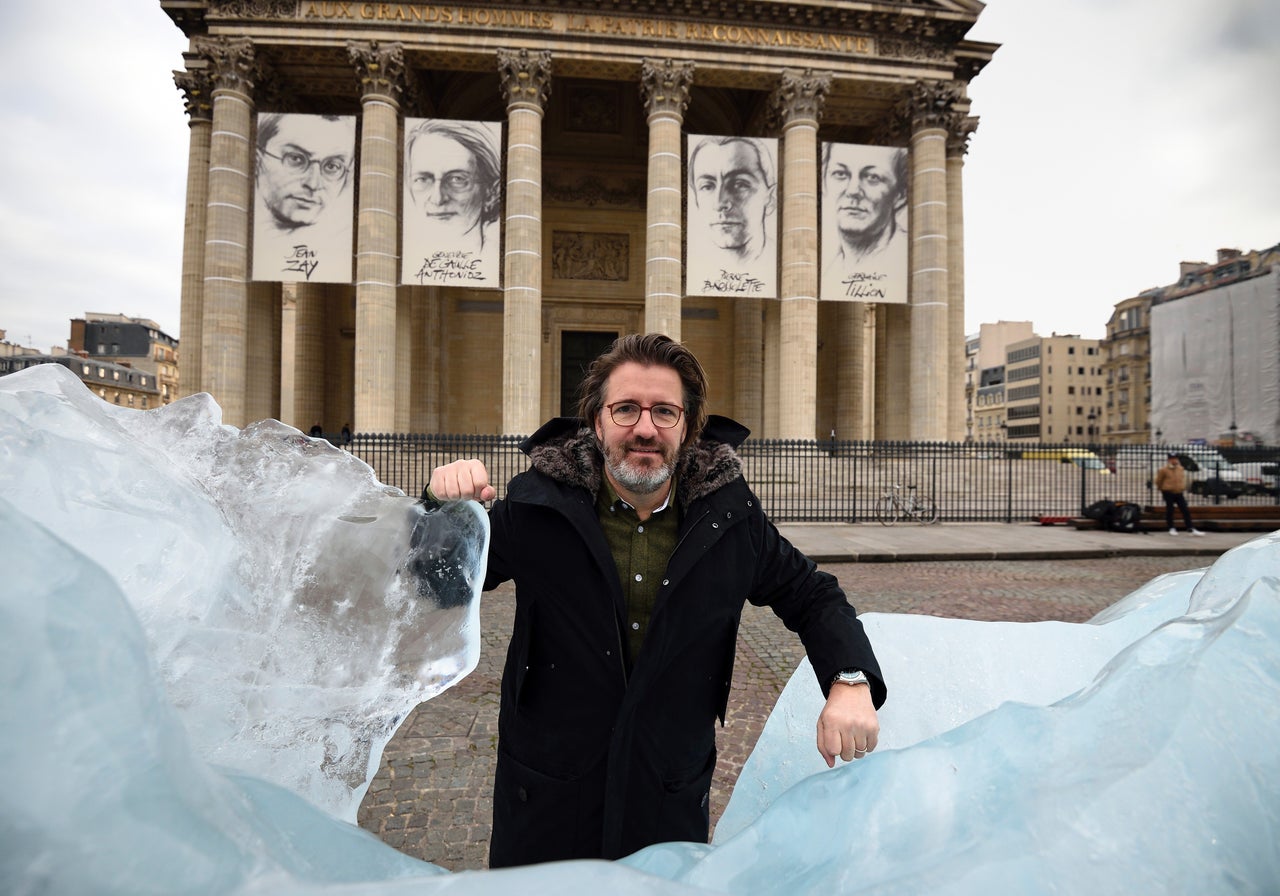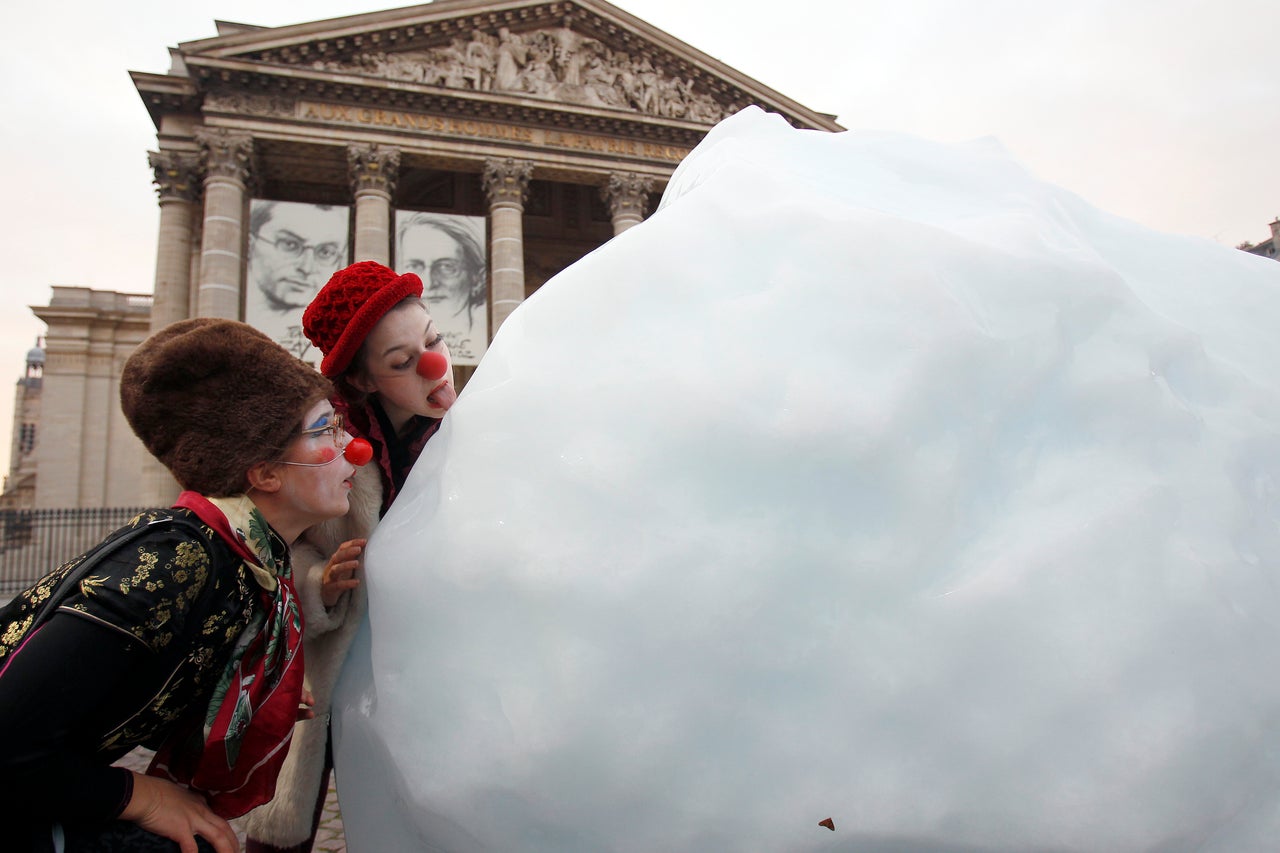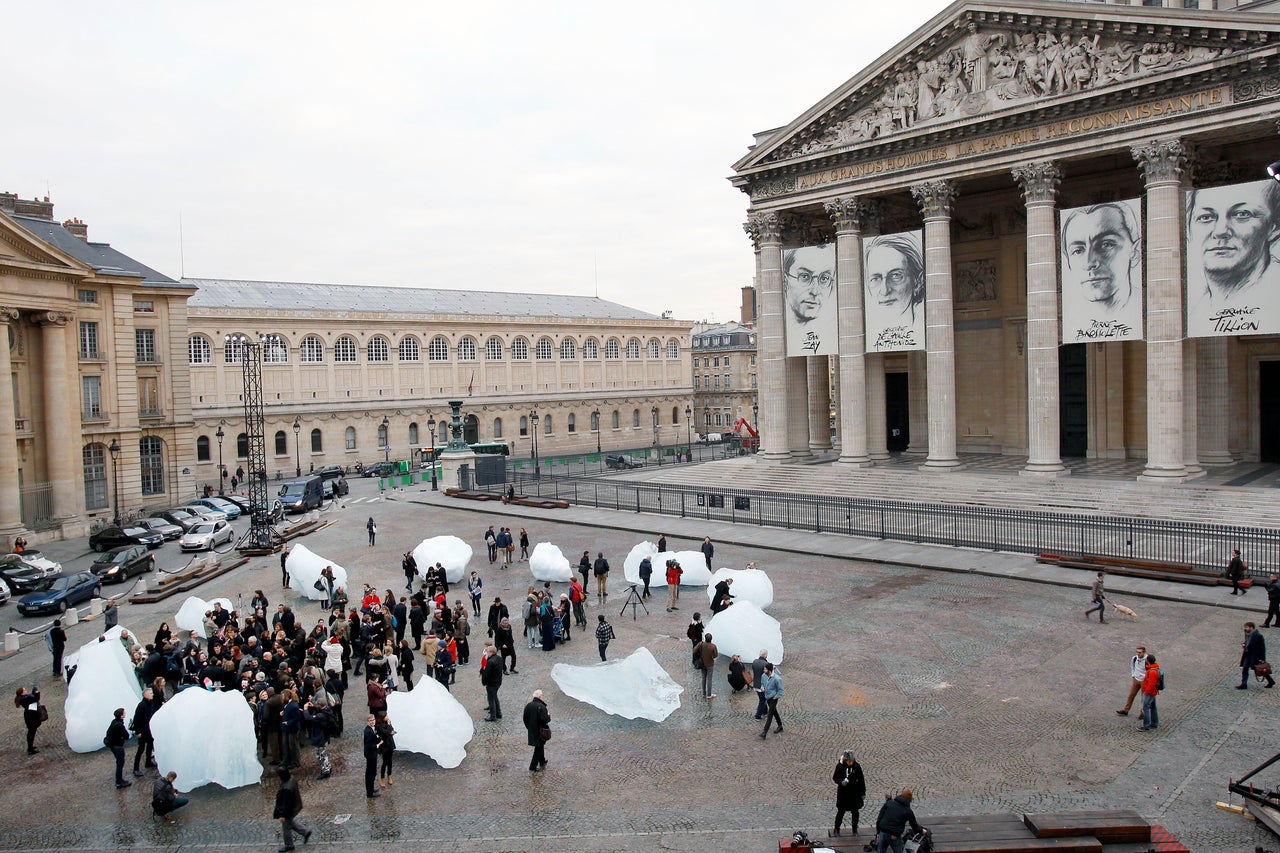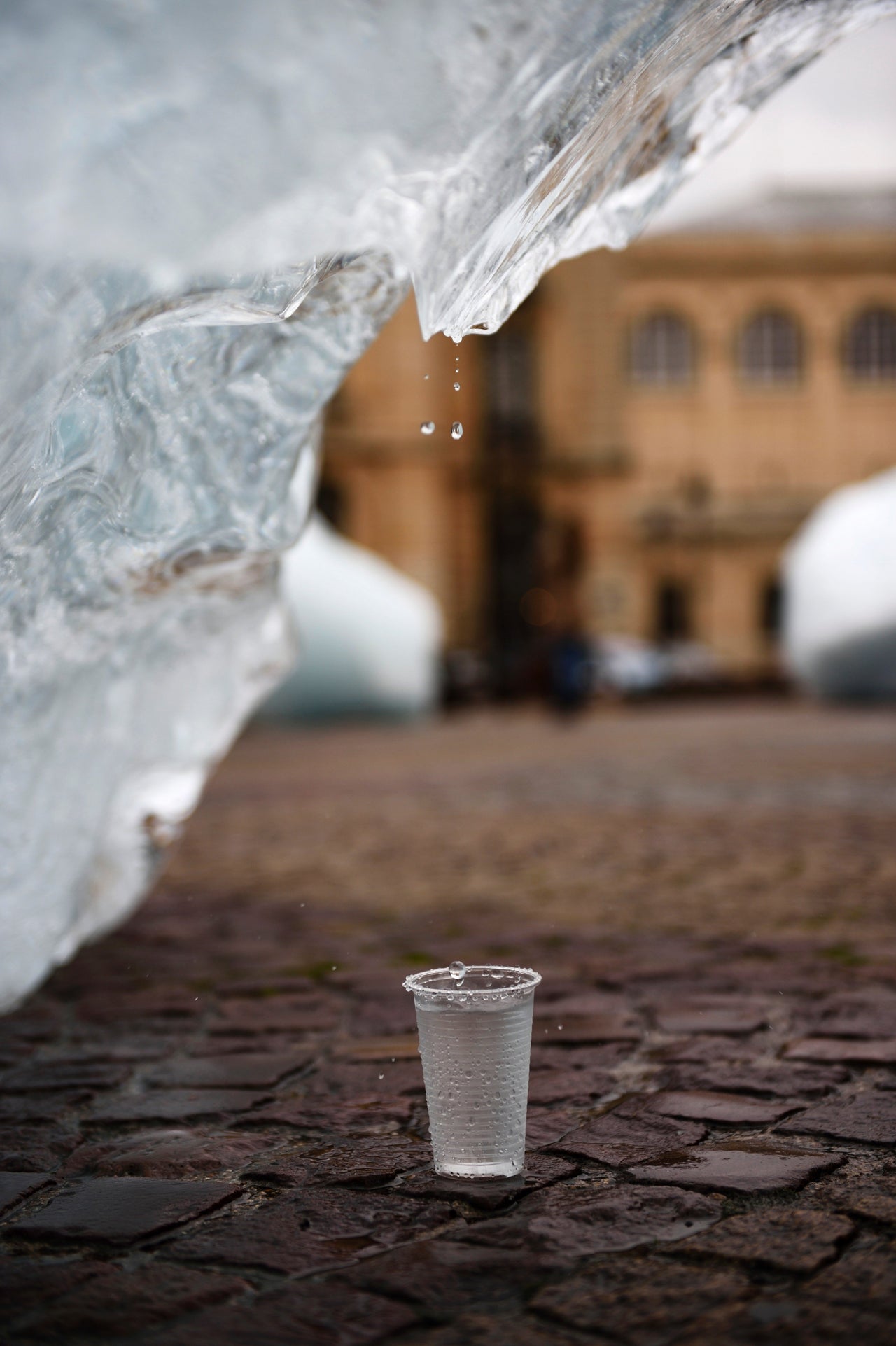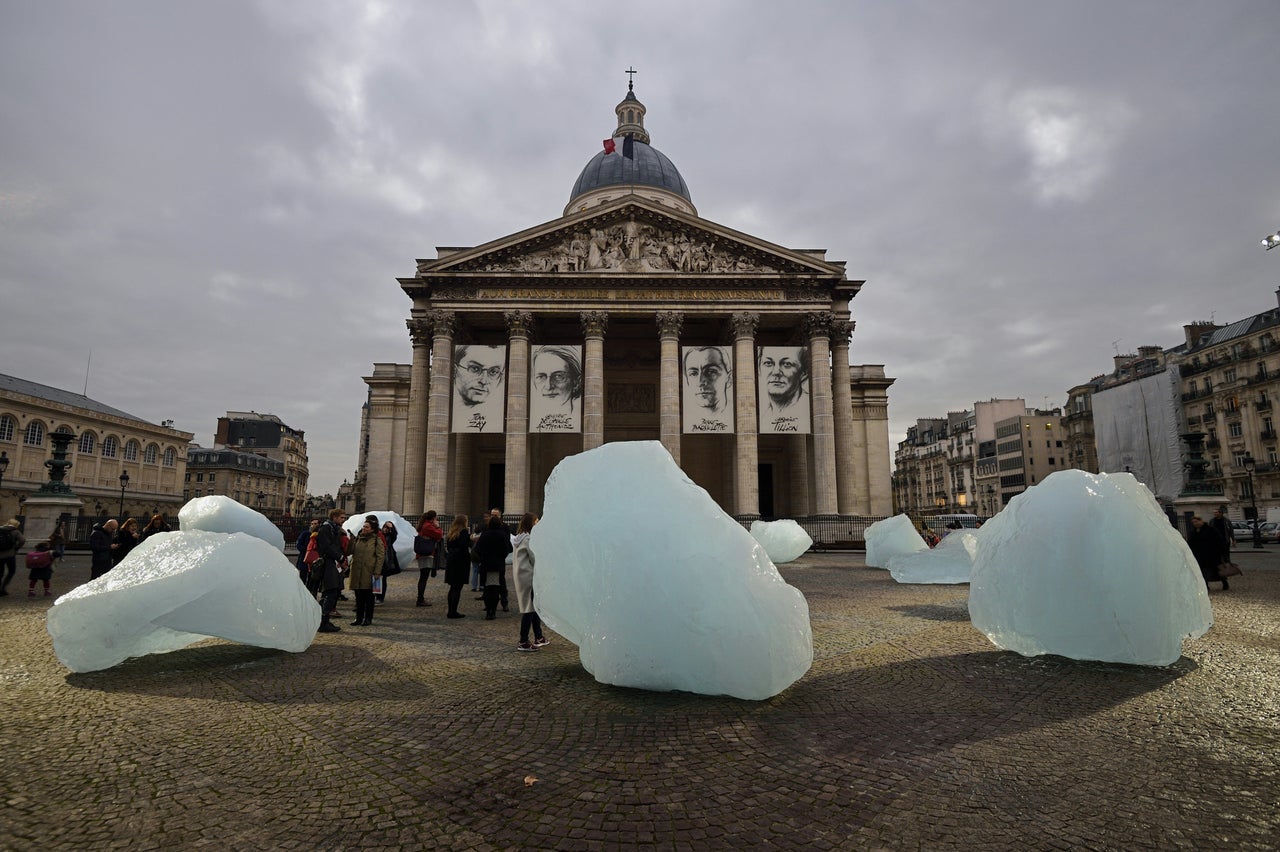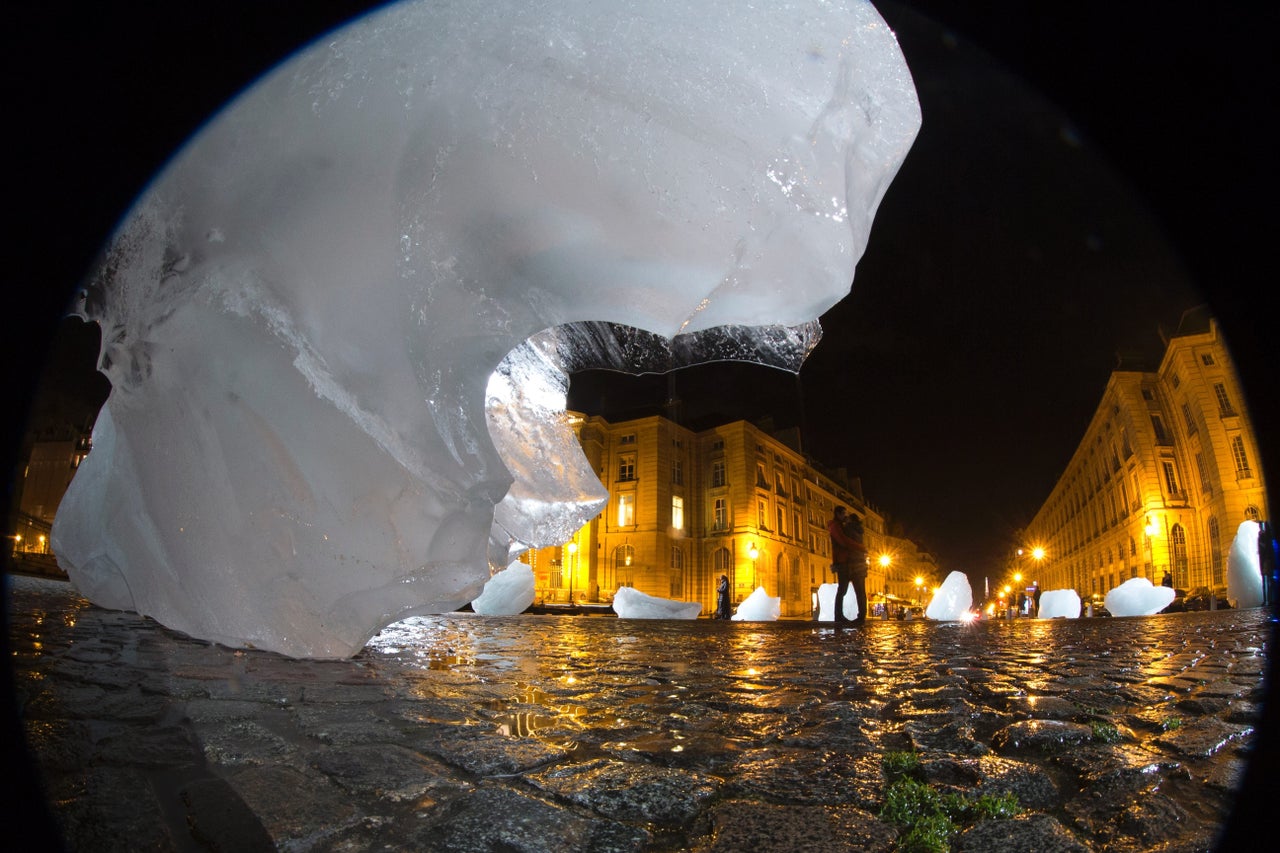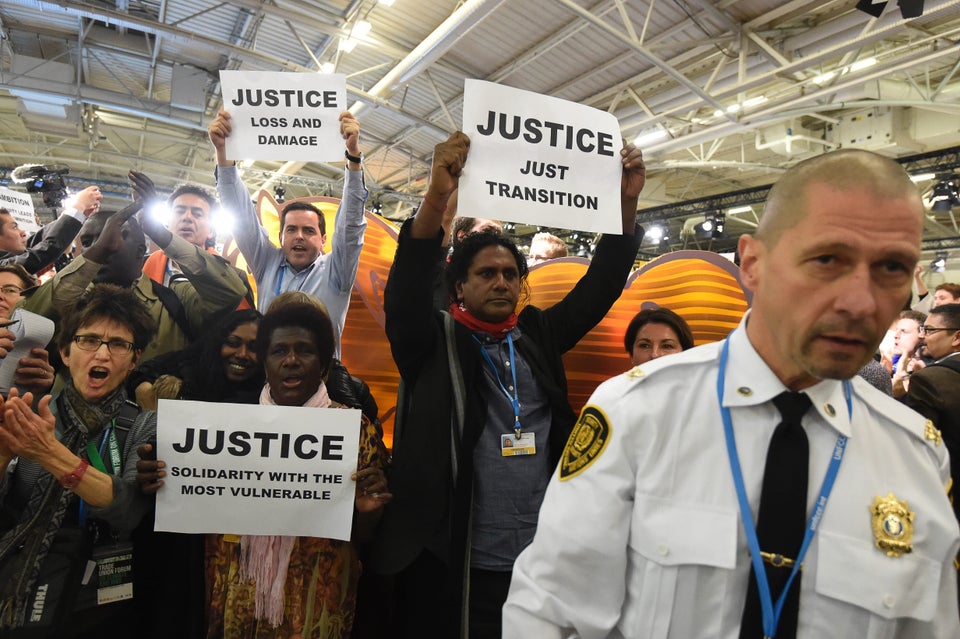 Climate Protests Around The World
Related
Popular in the Community