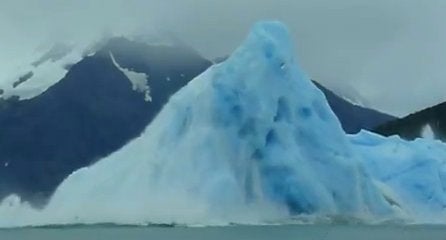 What is the chance that the cow in the field will lose its grip on earth and float away? According to singer-songwriter Béla Selendy, the answer is simple: "more than zero." Selendy's most prodigious talents clearly lie as a lyricist. On his debut CD Iceberg, the long-haired balladeer alternates between post-breakup songs ("Colorblind"), disquisitions on the human condition and the state of the world ("Traces" and "There Are") to the more serendipitous and unique--an ode to scientific (un)certainty, for example ("More than Zero"). Some songs hit while others miss, but they are all smart and presage more good things to follow upon this neophyte effort.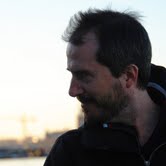 Selendy's voice is deep with a touch of country and bluesy plaintiveness to it -- think Nick Cave meets Jeff Buckley. At his best, Selendy produces delicate poetry of the type: "The second bottle celebrates the first" ("Nice Little Thing"). He also has a predilection for playing with gerunds and other adjectival forms, as when he writes "another cup of warming tea." At other times, his compositional aim misses its target ever so slightly as in "Gently Green Vegetables," where he croons mysteriously enough: "when there's no one/ to ease your fears/time for someone to fry/gently green vegetables." Gently green vegetables... Really? While the sentiment leading up to the final line are wholly understandable (despair, clinging to daily routine to save one's sanity), the final image is simply a bit odd. On the driving, rather convincing title track "Iceberg" Selendy hits his mark: "You wasted fissures waiting in that carnival of ice/waiting for the crack to rend your flaw."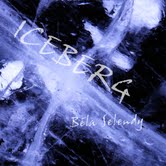 "Colorblind" may be the strongest track on Iceberg. Beginning slowly, someone in recovery (relationship? alcoholism?) cannot avoid "the colors running into gray." But listen carefully because by the end of the song, things have turned upbeat, reconciliation has occurred: "You're my home. Think I might. /stay, won't walk away, the colors/just stopped running into gray."
The American-born Selendy makes his home in Sweden now. One senses that he is still trying things out, looking for the proper register and range and precisely how far to push his lyrics. (Simplicity, one might counsel him, is always preferable to the arcane surfeit of words.) One hopes -- dare I say it -- that this is just the tip of the iceberg for Selendy and that more CDs emerge from this gifted if sometimes uneven storyteller.
________
Selendy is ably assisted on Iceberg by Staffan Johansson on guitar, Paul Börjesson (bass, synth, backup vocals), Micke Häggström on percussion, Emili Jeremias on cello and Ted hector (organ, piano, synth). Lisen Elwin and Anna Ericsson provide light, airy backup vocals throughout.
Learn more about Béla Selendy here.
Related
Popular in the Community