REYKJAVIK, Iceland ― Birgitta Jónsdóttir has been punching up since she got into the ring.
Nearly one year after she first took office in 2009, the Icelandic parliamentarian and co-founder of the populist Pirate Party worked with WikiLeaks to release a video of a U.S. helicopter gunning down a group of civilians and journalists in Baghdad. She became a fierce critic of American-led wars, a vocal advocate for radical transparency and a prime target for U.S. intelligence services, which subpoenaed her private Twitter messages.
At home, she helped jail crooked bankers whose dealings prior to 2008 sent the Icelandic economy into a tailspin, pushed for constitutional reform and passed a law to make her tiny island nation of less than 335,000 people a haven for press freedom.
But now she's taking her fight to the sidelines. Iceland's ruling coalition collapsed last week amid uproar over Prime Minister Bjarni Benediktsson's failure to disclose his father's role in helping to expunge the record of a convicted child rapist, forcing the embattled leader to call a snap election for Oct. 28. Jónsdóttir, 59, will not run, she told HuffPost in her first interview with U.S. media since making her decision last weekend.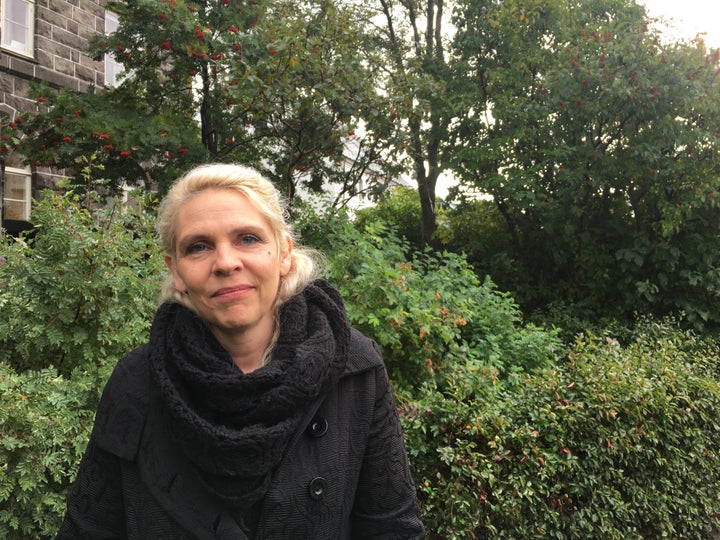 "I feel like it's time pull back, recharge my batteries and focus on how I can be of service," she said moments after plopping down on a couch in a windowless meeting room of Iceland's Parliament building. She didn't remove her black scarf or long black coat, stitched with Gustav Klimt-like designs. "I've been working so much, and it's been so intense."
She sighed. It had been a long weekend. One day after reconvening following a summer break, the conservative government fell apart Friday when one of the three parties in the coalition pulled out, eliminating its narrow one-seat majority. The head of Parliament canceled a budget debate and refused to schedule any sessions after that. Jónsdóttir spent the weekend lobbying party leaders to hold at least one more session before the Parliament disbanded for good after the snap election.
Her goals were threefold.
For one, she wants to push through reforms that would make it easier for Iceland to amend its constitution. Under the current law, amendments need to be adopted by the Parliament, then approved again by the next set of lawmakers following another parliamentary election. The new proposal would allow Parliament to put changes to a national referendum vote. But once she leaves office next month, she fears it could be years before lawmakers take the issue up again.
"We're trying to push for this change before the Parliament is dissolved or we will not be able to do anything for the next four or eight years," she said. "We're really stuck."
For another, with parliamentary unable to convene, Jónsdóttir worries Benediktsson ― whom she called the "crime minister" ― would use his remaining weeks in office to make new appointments or change budgets for state-run enterprises.
"There's a lot of maneuvers they can still do," she said, referring to his cabinet officials. "It's very difficult to have the oversight over these things happening when you don't have the tools of the Parliament."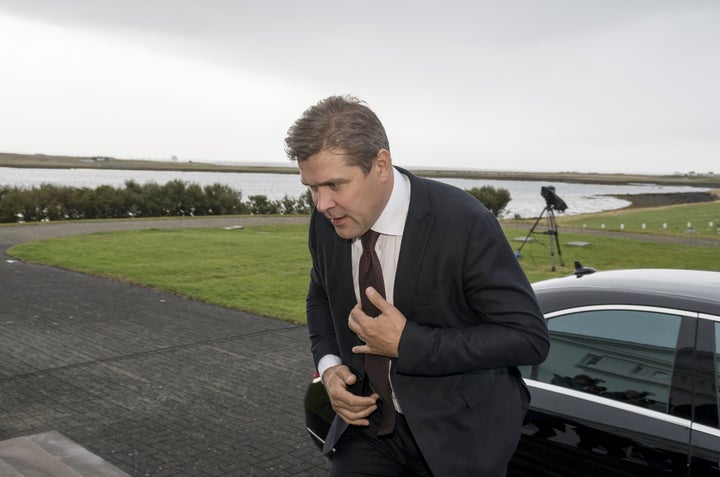 Lastly, Jónsdóttir wants to go down fighting. She expected to stay in office much longer. When she first entered electoral politics, she vowed she wouldn't run for more than two terms. But after the Icelandic government collapsed last year amid a scandal over then-Prime Minister Sigmundur David Gunnlaugsson's secret offshore investments were revealed in the Panama Papers leak, she ran for a third time to secure herself a full term. But she won't break that pledge twice.
"She made the promise and she has to keep it," Bogi Ágústsson, a political expert and journalist at the Icelandic broadcaster RUV, told HuffPost. "But she has not quit politics, definitely not."
The populist Pirate Party stands to gain in the next election. The party tripled its support last year, in what Bloomberg called the "most internationally watched election in Iceland's history," and now has more experience in actual government. Jónsdóttir is likely to remain an influential voice shaping its platform.
"She's far too much of a political animal to leave politics," Ágústsson said. He noted that the Pirate Party eschews traditional hierarchy, but that, as its co-founder and best-known member internationally, Jónsdóttir isn't likely to disappear in the rank and file.
"They're supposed to be all equal," he added. "But, as in George Orwell's book Animal Farm, some animals are definitely more equal than others. She will definitely be more equal than other animals, even as a private citizen."
Still, he said, he wouldn't be surprised to see her run for office again in a few years.
For now, Jónsdóttir, who became a published poet at 22, said she plans to return to writing. She hopes to chronicle what she's learned as a legislator and possibly set up a think tank to dig into issues of government transparency and digital rights.
"Oh, my God, I feel free," she told HuffPost in an earlier interview on Sunday. "I don't have to think about what I'm saying in regard to being part of a sort of hive. I'm free."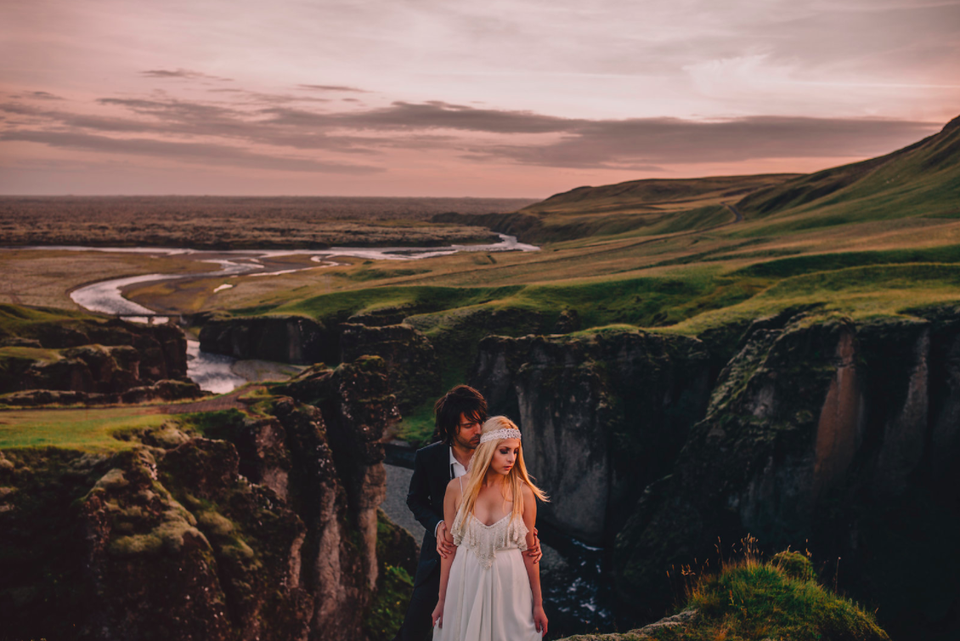 Iceland Weddings
Popular in the Community