When Icelandic Member of Parliament Unnur Brá Konráðsdóttir was unexpectedly called upon to defend a bill in the middle of breastfeeding her infant daughter, the politician confidently strode up to the podium undeterred and continued to nurse her baby while she spoke.
"[My child] was hungry, and I wasn't expecting to speak, so I started feeding her," explained the mother of three. "Then a representative asked a question about a proposal I had put forward, which I had to answer. I could choose to yank her off and leave her crying with another representative, or I could bring her with me, and I thought that would be less disruptive."
Konráðsdóttir, the chair of the Icelandic Parliament's Judicial Affairs and Education Committee, spent about a minute on Wednesday addressing her colleagues, who appeared unfazed. The debate, focused on immigration issues, continued as usual after she finished speaking.
Breastfeeding is "the most natural thing in the world," she later told AFP. "It's like any job, you've got to do what you've got to do."
Konráðsdóttir says she has brought her daughter to work several times since she was born six weeks ago, as shown in several photos on her Facebook page.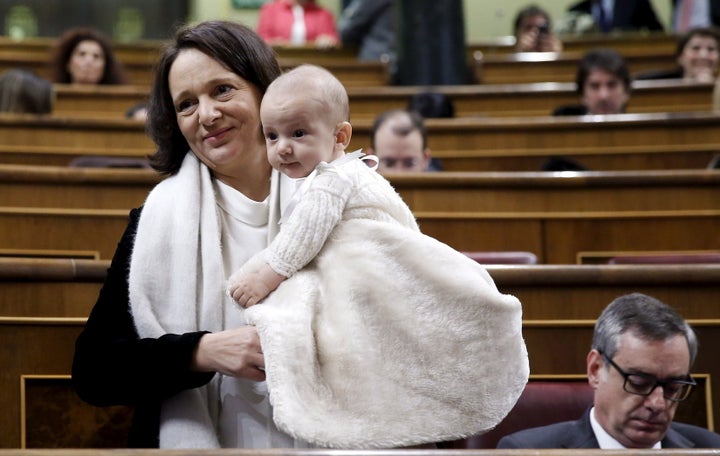 In Spain earlier this year, parliamentarian Carolina Bescansa faced backlash when she reportedly breastfed her five-month-old son Diego in Parliament. The move was part of an effort to campaign for women's rights and free nurseries.
Women currently hold 41 percent of the seats in Iceland's Parliament. That number falls to 15 and 19 percent in Spain and the U.S., respectively.
It's no surprise that according to the World Economic Forum's Global Gender Gap Index rankings, Iceland has been the best country in the world to be a woman for the past seven years straight!
Support HuffPost
The Stakes Have Never Been Higher
Related
Before You Go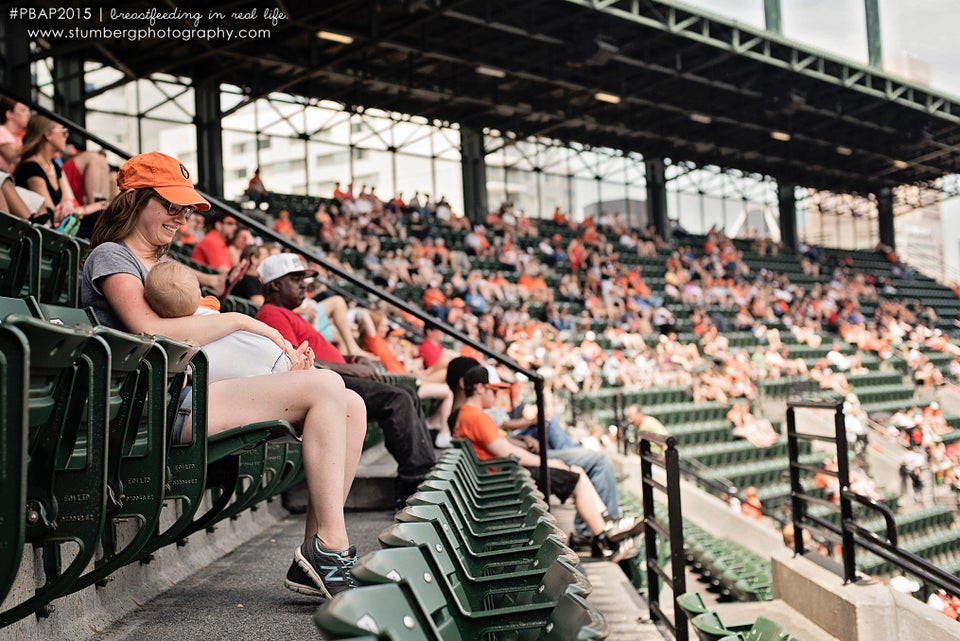 Candid Photos Of Moms Breastfeeding In Public
Popular in the Community