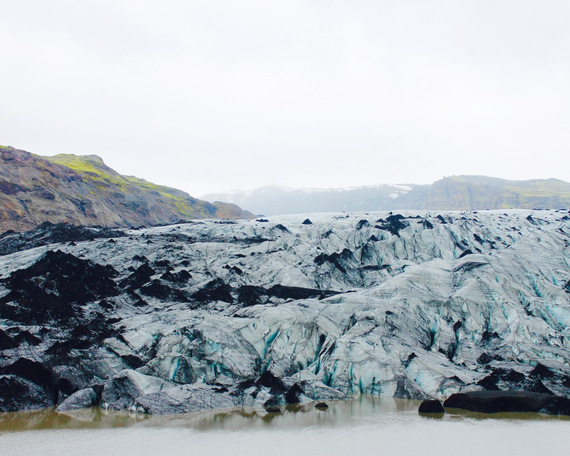 By College Tourist; Author: Angela Serednicki, Ryerson University
If you really want to accomplish something or travel somewhere, don't let lack of company prevent you from doing so.
Traveling solo has always been on the top of my bucket list. During my semester abroad in Denmark, I found a good flight fare to Milan. In the spur of the moment, I pulled out my credit card and bought the ticket. There was only one problem, I couldn't find anyone who wanted to go with me. For weeks leading up to the trip, I was absolutely terrified. More than once, I seriously considered the idea of forgoing the trip and forgetting my impulsive purchase all together. In my moments of doubt I asked myself: would I ever really forgive myself for turning down a trip to Italy? The answer was no.
So, I decided to feel the fear and do it anyway. If I didn't travel solo now, then when? If others could travel alone and enjoy it, why couldn't I? With my decision made, I forced myself to book non-refundable accommodation (to make sure I actually stepped foot on the plane) and made a promise to myself: I was actually going through with this.
And you know what? It was one of the best experiences and one of the proudest accomplishments of my life. Fear is never a good enough reason to forgo any type of dream, especially if it involves traveling. Going to Milan became the trip that changed everything: I now believe that there's no greater way to see the world than doing it alone. You don't have to make compromises or consider others, you get to do what you want, whenever you want.
After traveling to Italy, I also traveled to England and Norway on my own. For one last hurrah to end my study abroad experience, I booked a stopover to Iceland on my way back home to Canada. Although I just spent four days discovering some of the highlights of Iceland, my short time in the Land of Fire and Ice has me convinced that this is the perfect destination for first-time solo travelers.
Here are seven reasons why:
Safety is the the number one concern for all travelers, especially for those embarking on their first solo-trip.
Similar to most of Northern Europe, Iceland is known as one of the safest countries in the world. Additionally, crime rates are so extremely low that Iceland has been named the most peaceful country in the world for the eighth year in the row. Locals are so welcoming to travelers that hitch-hiking has become such a common practice.
Whether or not you decided to stick out your thumb in the middle of the road, remember to always make smart decisions while traveling. Be aware of your surroundings. Trust your instincts. Don't worry about looking rude or hurting other people's feelings. If something doesn't feel right, remove yourself from the situation immediately.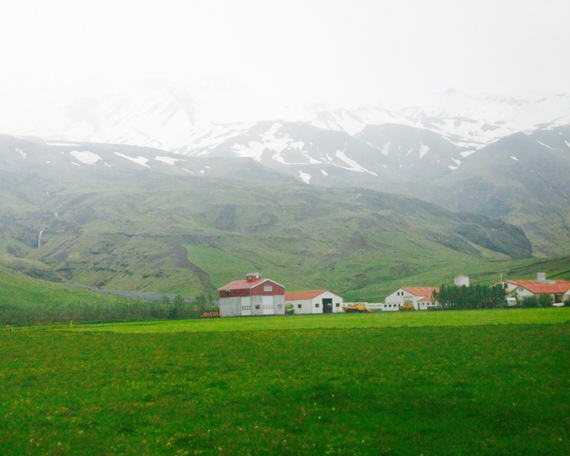 Iceland is Jaw-Droppingly Beautiful
There's a reason why movies like Star Wars Episode VII, Interstellar and Gravity have all been shot in Iceland. The landscape in Iceland is so remarkably picturesque and the terrain so unique and otherworldly that it often feels like you're on another planet. For an even greater out-of-this-world experience, be sure to visit during the winter months, when you're likely to see the Northern Lights.
The Locals Know How to Speak English
The country's main language is Icelandic, but a majority of locals speak English. While it may be difficult to pronounce certain street names or read the packaging on food in grocery stores, you'll always find an English translation in restaurants or other public places.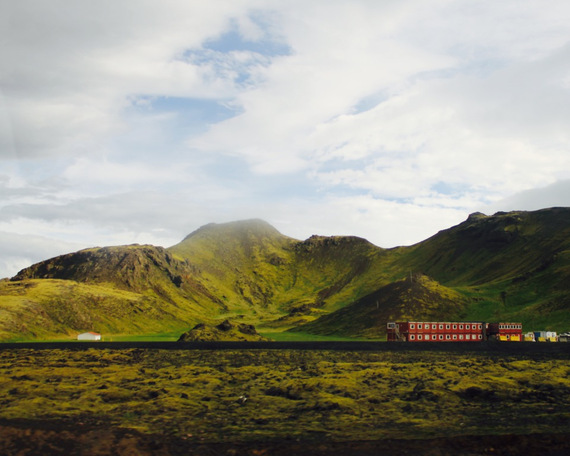 It's Easy to Travel Around in Iceland
Even with the help of the most detailed maps, I have a terrible sense of direction. Navigating is always my greatest challenge while traveling, but I never worried about getting lost in Iceland because tourist companies make it so easy to get around. FlyBus is a popular and affordable service that picks you up in the airport and drops you off at a majority of hostels and other well popular accommodations in Reykjavik. If you're jet-lagged, anxious or even just super excited about finally starting your awesome trip, you'll feel so much more comfortable knowing that you have a safe and reliable way to get to your accommodation from the airport.
Other companies organizing excursions and day-trips often also offer similar pick up and drop off services, which is always extremely helpful. And when you want to explore on your own, don't worry: Reykjavik, the capital of Iceland, is an easy city to navigate.
For those looking for a bit more adventure, I suggest renting a car and having a little road trip around Route 1, a gorgeous road that circles the entirety of the island. Factoring time to enjoy all that the famous route has to offer, many travelers have suggested to factor approximately 9 days to complete the ultimate Iceland road trip.
Iceland Doesn't Have Too Many Tourists, Not Yet, Anyway
I traveled to Iceland in late June and early July, the country's high season for tourism. As someone who's braved the summer crowds at the Eiffel Tower in Paris and the Coliseum in Rome, the crowds in Iceland are nothing in comparison. There's something special about traveling and not having to navigate through a sea of selfie-sticks while visiting famous landmarks and attractions.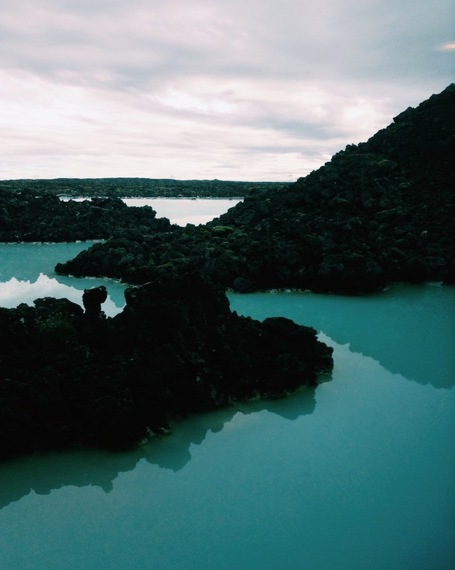 Staying Connected in Iceland is Affordable
No matter how old you are, chances are your family and friends are going to be a bit worried when you tell them that you're going to travel by yourself, especially for the first time. Although I recommend disconnecting as much as possible while traveling, both you and your loved ones will feel more at ease if you have a reliable way to contact them. Purchasing a SIM card and signing up for a phone plan with data in Iceland will cost you approximately $20USD. This way, you can let your family and friends know how much fun you're having without having to endure the international Wi-Fi struggle.
You Won't Get Bored in Iceland
Iceland may be a small country, but there's so much to do! Solo travelers can ensure that they won't get bored. Wander the streets of the world's smallest capital, ride a famous Icelandic horse, hike on a glacier, swim in geothermal pools or journey into an active volcano's magma chamber. Iceland offers something to suit everyone's travel style. Solo travelers can ensure that there'll always be something new and exciting to do and explore.
Discovering my self reliance through solo travel has been the greatest lesson I've learned in my study abroad experience. Nothing compares to the liberation of exploring a country where not a single person knows your name. Solo travel has allowed me to become a more humble, more decisive and more self confident version of myself. I've realized just how much I enjoy my own company and learned how to create my own happiness.
Traveling alone will teach you so much about yourself and is something everyone should experience. If you really want to accomplish something or travel somewhere, don't let lack of company prevent you from doing so. Never let anything get in the way of your goals. So, what are you waiting for?