In what's believed to be a universal first, Iceland has announced measures that will require employers to prove that they offer equal pay regardless of gender, ethnicity, sexuality or nationality, the Associated Press reported.
Iceland's government made the unprecedented announcement on International Women's Day on Wednesday. The legislation will affect employers with more than 25 employees and will eliminate the gender pay gap, which in Iceland is 14 to 18 percent, by 2022.
It will be presented to Iceland's Parliament this month for signing.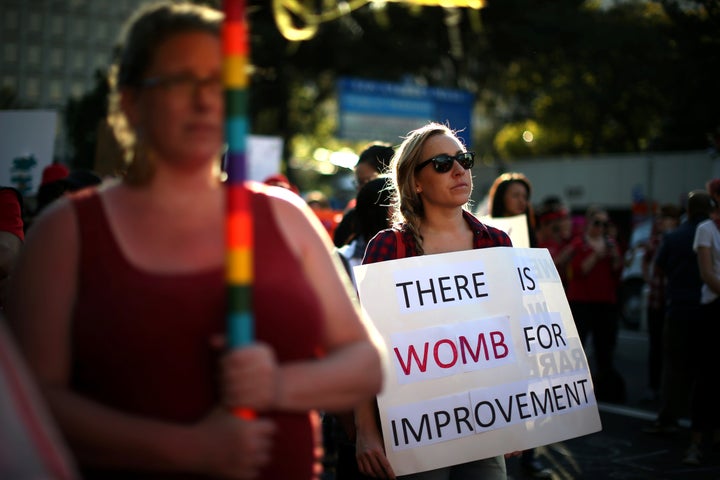 Other countries, as well as the state of Minnesota, have equal-salary certificate policies. In Minnesota's case, their law – titled the Women's Economic Security Act ― only affects certain state contractors whereas Iceland's law will affect both private and public employers.
"Equal rights are human rights,'' said Iceland's Equality and Social Affairs Minister Thorsteinn Viglundsson, according to The AP. "We need to make sure that men and women enjoy equal opportunity in the workplace. It is our responsibility to take every measure to achieve that.''
Icelandic Prime Minister Bjarni Benediktsson discussed the legislation in New York City on Wednesday. He also assisted actor and UNICEF Goodwill Ambassador Edgar Ramirez in lighting up the Empire State Building pink to celebrate IWD.
Last November, thousands of women gathered in Reykjavik, Iceland's capital, to protest the gender pay gap. Stunning video overlooking the capital's streets captured them clapping and chanting together in unison.
Viglundsson said that under the new measure each company will be audited to enforce the law.
"You need to be within a five percent 'unexplained' gap and 95 percent wage distribution explained by the mechanisms in place to get the certification that there is not a gender based pay gap within the company," he said, according to iNews.
Companies that fail the audits would have to notify the employees and unions, which would then have the right to seek compensation.
"Across the Index, there are only five countries that have closed 80 percent of the gap or more," the forum reported following the release of 2016's data.
Those top countries, just behind Iceland, were Finland, Norway, Sweden, and Rwanda.
The United States ranked number 45 out of the list of 144 countries surveyed. Canada, France, Germany, and the United Kingdom were all higher.