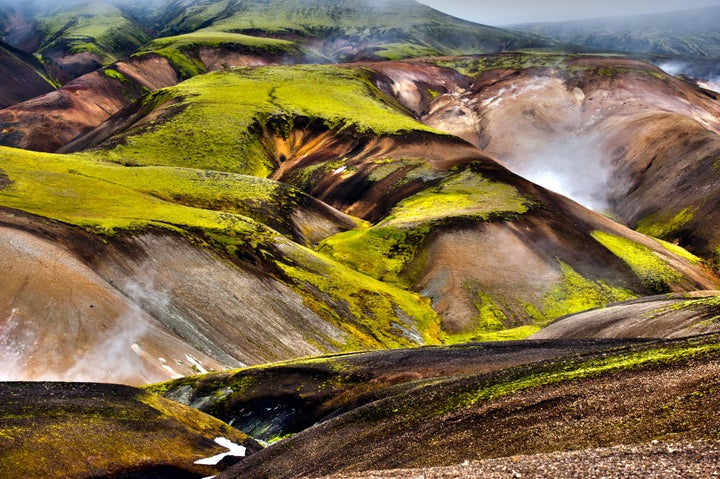 Iceland has become one of the hottest destinations for adventure seekers and foodies alike due to its majestic lunar landscapes, pristine glaciers, heavenly food, and warm, welcoming people.
In the summer months, tourists descend upon the island nation. But if you're not feeling the crowds, fall and winter are great seasons to go. All the beauty, but none of the hassle.
It's clear you're on a different planet from the second you step food in Iceland. The country feels somewhere halfway between the edge of the world and a movie set. It's hard to go for more than ten minutes without fighting the urge to stop and photograph everything around you, yet somehow the photos always seem to disappoint. You just have to see it in person.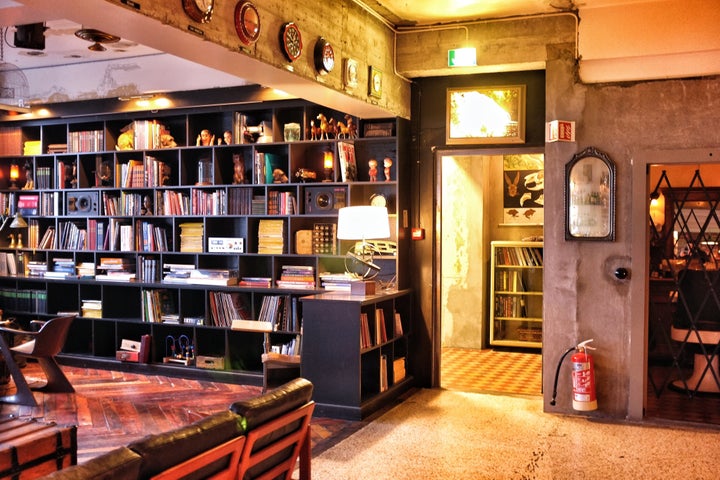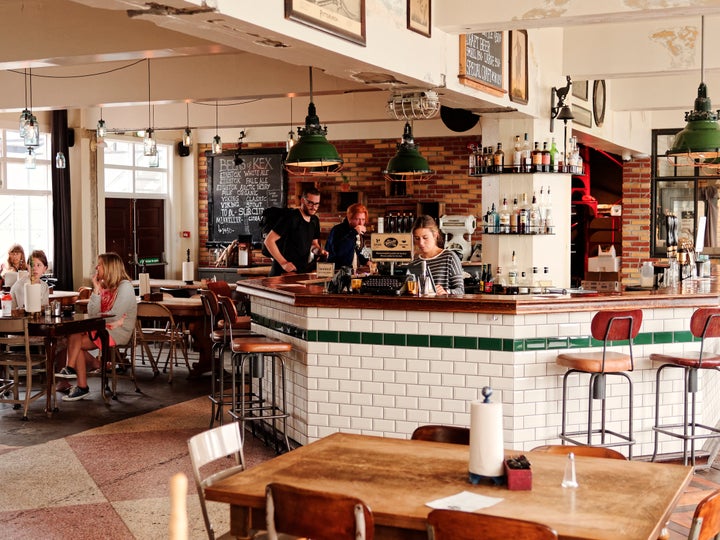 So where should you head? Reykjavik, the capital city, is home to many artists and young professionals from all over Europe. The Kex Hostel is a favorite. With its rustic, Wes Anderson vibes, great food, large local beer selection and endless book and game offerings, Kex is a fully contained hipster paradise, playing host to many local musicians and of course a truly unforgettable burger.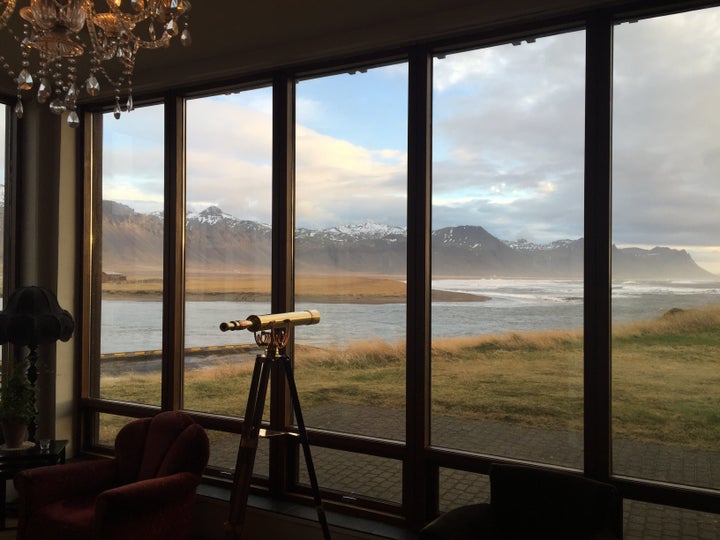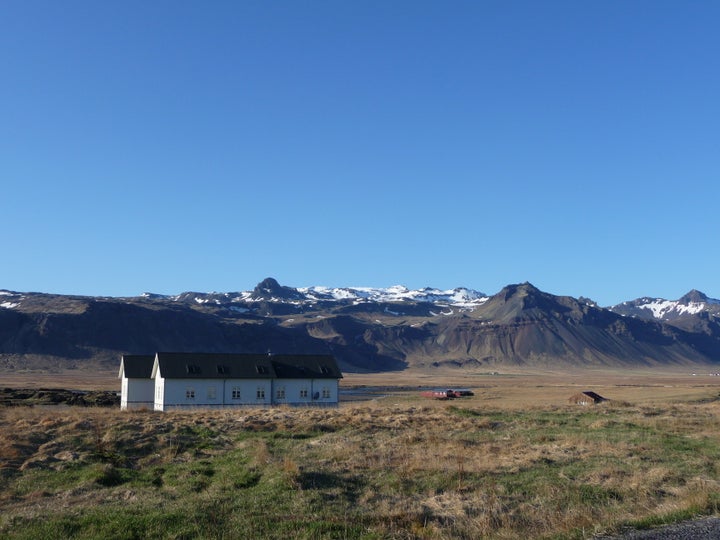 If you have time for some outdoor exploration, the Snæfellsnes peninsula is a must. Driving along the coast you suddenly feel as though you have been transported into a serene alternate reality dream world, where you hear nothing but the rustle of the wind. The only inhabitants are birds and sheep. Surprisingly, far from being creepy, this remoteness feels comfortable in Iceland.
When visiting the area, Hotel Budir offers spectacular views -- including some of the northern lights (if the weather is clear). Located in a moss-covered lava field between spectacular mountains and the ocean, this converted farm house will let you reconnect with nature or stay cozy inside. Enjoying sweeping views of the landscape while sipping hot mulled wine in the hotel's plush reading room. Head to the rooftop patio to watch the stars.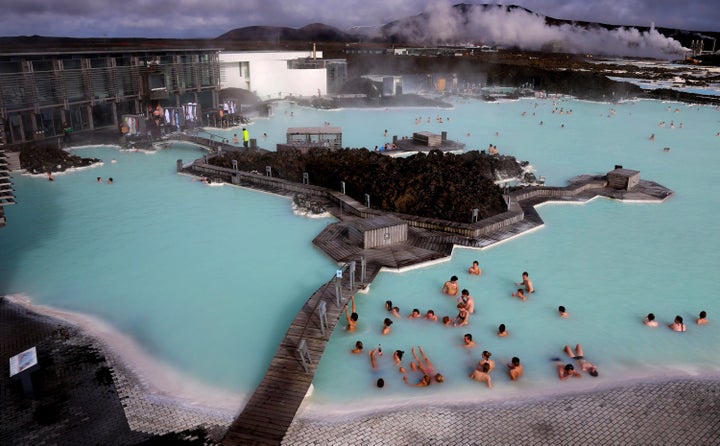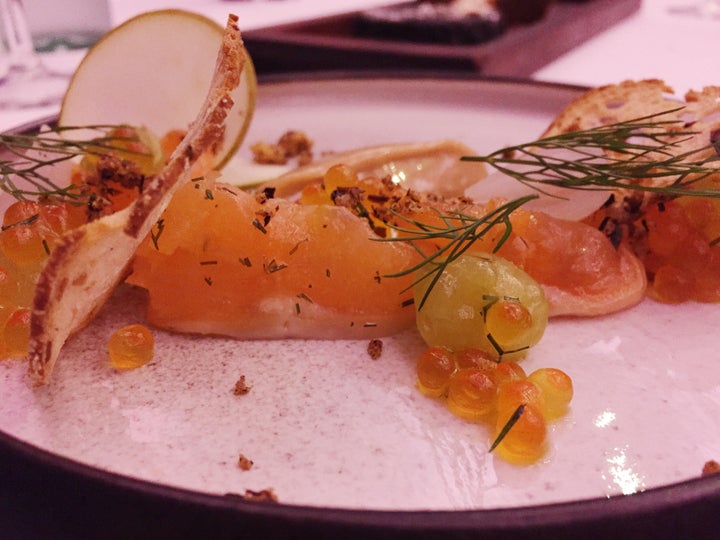 Another must-visit spot is the Blue Lagoon, which National Geographic named a world wonder. Interestingly, the lagoon was formed following the construction of the Svartsengi power plant in 1976.
The geothermal sea water and silica mud will make your skin and body feel rejuvenated. Visitors can purchase different packages ranging from a standard entry ticket to a luxury package, which allows tourists to enter the sumptuous spa and a private relaxation pool. The best way to end the visit is to stop by Lava, the incredible restaurant located on site, which is led by one of Iceland's most famous chefs, Thrainn Freyr Vigfússon. The culinary journey is as thrilling and eclectic as the country itself.
If you're lucky enough to be in Chicago March 17-20, then you can experience a taste of the country at a cultural event that features Icelandic cuisine, film and music. Head on over to Iceland Naturally for details.
Got a weekend to spare? Iceland is calling!