Low fat and high protein sounds like magic in the ears of those who are religiously hitting the gym and watching their waistline.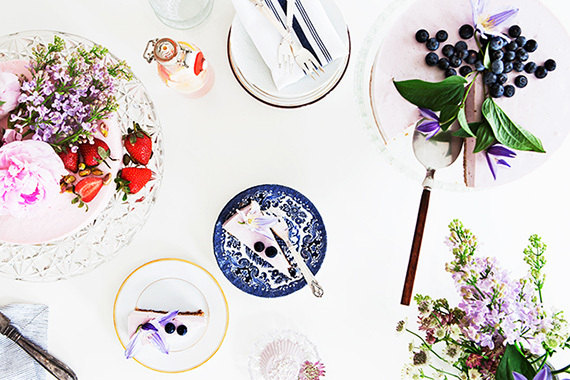 A diet with higher protein is well known to shred the pounds so why not seek some assistance with old school Viking food and eat the same produce the longest living nation in Europe has been eating for over 1000 years.
Skyr, the ancient Icelandic Super Power Yogurt was brought from Norway to Iceland more than 1100 years ago and it is mentioned in a number of medieval Icelandic sources and books.
Skyr was always, and is still, made from skim milk after the cream had been floated off to make butter. The skim was incubated with cultures and the resulting yogurt strained to take out the whey. Traditionally, the whey that subsequently came off the skyr was then used to pickle various foods in the summer to help last out Iceland's long, arduous winters. Thus, skyr was part of a process that historically was centered on maximizing the yield and storage time of milk.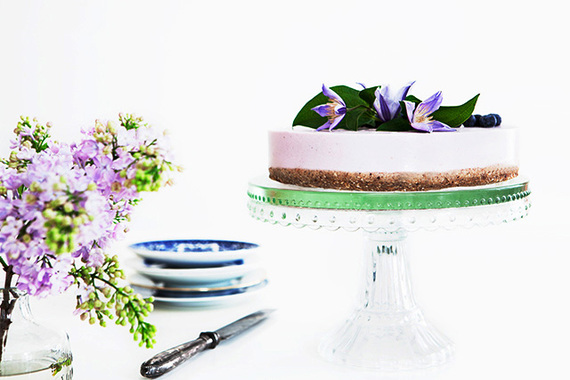 Traditionally Icelanders ate Skyr for lunch usually with a side of bread with a slice of smoked lamb or trout. The Skyr was unflavoured but with a good dash of sugar, heavy cream and handful of freshly picked blueberries the dry substance got a serious and delicious makeover! (and totally reduced its health value).
Now, you can buy Skyr with all kinds of flavours, with sugar, sweetener or without. As a drinkable snack or plain old fashioned yogurt.
Skyr has been reinvented many times for the past 10 years and has for sure planted it self as is a part of modern diet in Iceland and it is gaining popularity all over the world. In the US you can get Siggi's Skyr in all major supermarkets.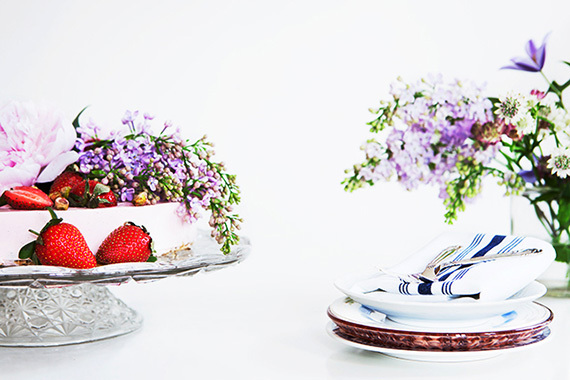 Skyr has a slightly sour flavour, with a subtle hint of sweetness so it goes great as a substitute for Sour Creme/Creme Fraiche, greek Yogurt or you can replace the Mayo in dressings and spreads.
Skyr is also perfect for desserts! Here is a recipe for a traditional Icelandic Skyr Cake a lovely alternative to Cheesecake.
Skyr Cake Recipe - The Alternative Cheese Cake
7 ounces (or 20 pieces) Dates, pitted
3.5 ounces Fresh Coconut Meat, shredded
3.5 ounces Almonds
1.5 ounces Walnuts
1.5 ounces Peanuts
2 cups Skyr (Flavored or unflavored)
2 Eggs
1 Vanilla Bean (only if you are using unflavored skyr)
1/2 cup Sugar (only if you are using unflavored skyr)
1 cup Heavy Cream
8 Gelatin Sheets
4 tbsp Milk
1 cup Fresh Blueberries
1. Line a 8-9 inch round spring form pan with parchment paper
2. Give the nuts a spin in a food processor. Then add the coconut and dates and pulse until a dough has formed. You will have to stop to scrape down sides.
3. Press the raw dough into the pan and place in the fridge while you make the cake
4. Soften the gelatin sheets in a bowl of water
5. Mix together Skyr and Eggs (+ vanilla and sugar if using those)
6. In a separate bowl whip the heavy cream to soft peeks, then gently fold into the skyr mixture
7. Squeeze the water out of the now softened gelatin sheets and place in a small sauce pan along the milk. Melt together over low heat until gelatin is completely absorbed
8. While whisking, add the gelatin-milk in a slow but steady stream to the skyr/cream mixture
9. Fold in the blueberries and pour batter over the bottom layer
10. Place in the fridge for minimum 8 hours or in the freezer for up to 4 weeks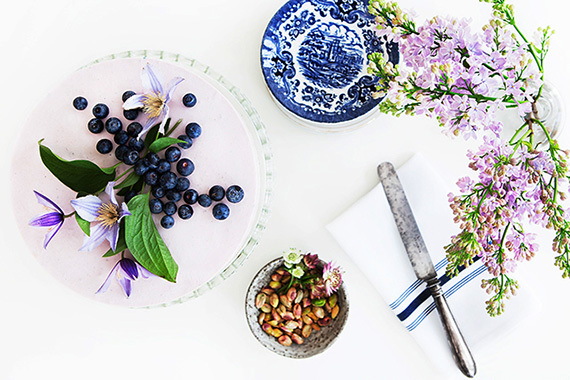 Crazy about Iceland and Icelandic Food, make this Birch Cocktail Recipe to keep you warm on cold fall nights.
Make sure to follow Katrín Björk on Instagram where she shares beautiful images of delicious food and Scandinavian Lifestyle.
Katrín Björk was born and raised in Iceland and for the first 18 years of her life she had skyr with heavy cream for lunch!
Popular in the Community