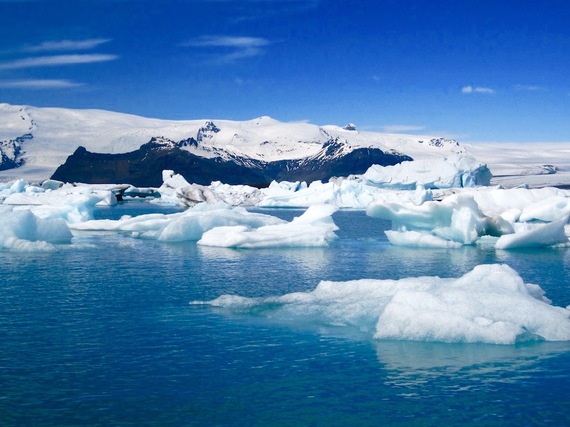 Iceland's otherworldly stunning landscapes lie in wait. Every corner of this amazing country full of a wonderful variety of beautiful sights. Bubbling mud pools, impending geysers, snow-peaked mountains, impressive waterfalls, spectacular glaciers, striking black-sand beaches, potentially earth-changing volcanos, and iceberg-filled lakes await.
Road after road, completely empty - you behind the wheel.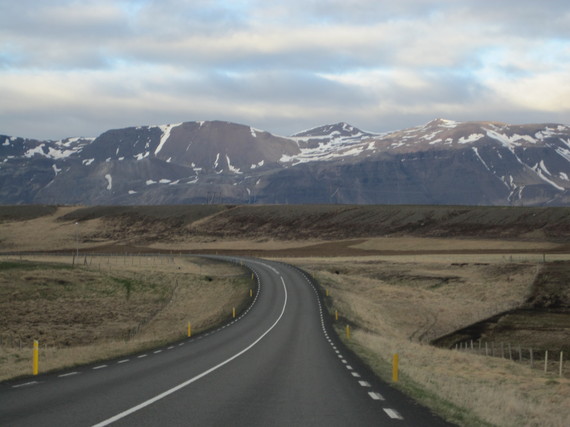 This tells the story of the road that circumnavigates this memorable and sparsely populated country - Iceland's Ring Road.
Back in May 2011 myself and my husband took the short two and a half hour flight from the UK. Back then we had to trek all the way to Heathrow (!) from our home in Somerset for our flight. Since then the options have vastly increased and you can easily fly from Bristol (and many other local airports).
We had decided to drive all around the island in our hire car because, after months of research, we realised this was the best way to see most of what Iceland has to offer. The road aptly named 'Route 1' - it's the one main road in Iceland - takes you from the west of the island after flying into Keflavik airport, all the way east, and back to the west of the island.
Upon landing in Iceland we knew we were in a remarkable and unique place. We drove those first few miles after leaving the airport, as the majestic mountains stretched out in front of us and the road became our own.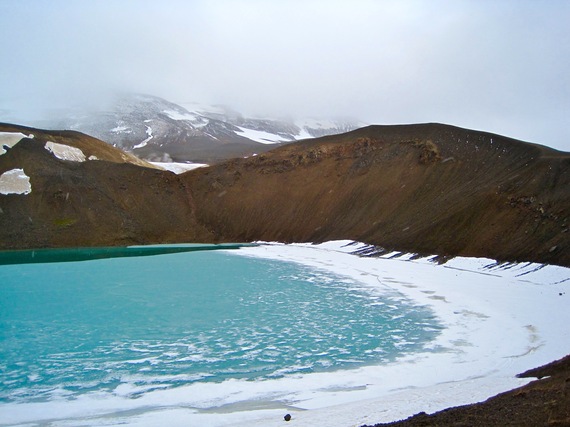 The variety of landscapes that exist in such a small area is simply awesome. Parts of this country also feel like you are on the moon, and in fact (history/space-loving/general fact-fans listen up) the Icelandic interior now not accessible to the every-day visitor was used by training astronauts in the 1960s as a rehearsal for their upcoming voyage into space!
What also makes Iceland so special at the time of year that we visited is its amount of daylight hours. In May the sun doesn't really set so you have almost 24/7 daylight. This allows you great freedom as you have a much longer day and more time to explore this incredible island. My advice would be use this time wisely and, where possible, visit tourist spots at unusual times to avoid any crowds or tour busses.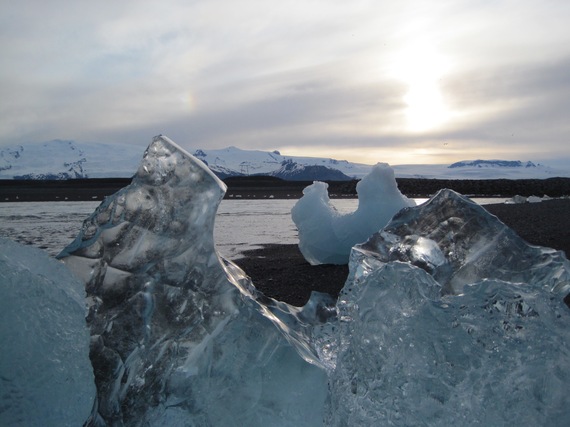 Special highlights for us included: seeing wild reindeer, finding snow at Krafla, all the stunning waterfalls (especially Skogafoss), the Blue Lagoon, visiting Þingvellir (as seen in Game of Thrones!) and the exploding Strokkur geyser, the amazing sulphuric landscape of Namaskard, Vik's beautiful black beach and Jokulsarlon's iceberg filled lagoon (amongst many others!).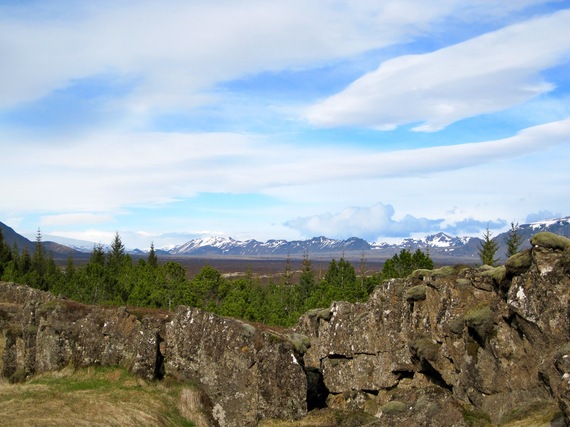 832 miles in 6 days - and each and every mile worth it!
Iceland is a truly spectacular and special place and a place you simply have to visit.
Nicola works as a personal travel counsellor and has over 15 years experience of planning and booking trips - including her own destination wedding to Lake Tahoe, California, and her round-the-world honeymoon. Nicola has specialist experience in planning bespoke off-the-beaten-track New Zealand itineraries.