The iconic character makes the surprise declaration in the All-New X-Men #40, which is available in stores and online April 22. Pages from the new book show an intimate conversation between a young Iceman, or Bobby Drake, and pal Jean Grey.
After Iceman comments on how hot he finds his female teacher, the telepathic Jean sees right through her friend's thinly-veiled declaration and tells him outright that she knows he's gay.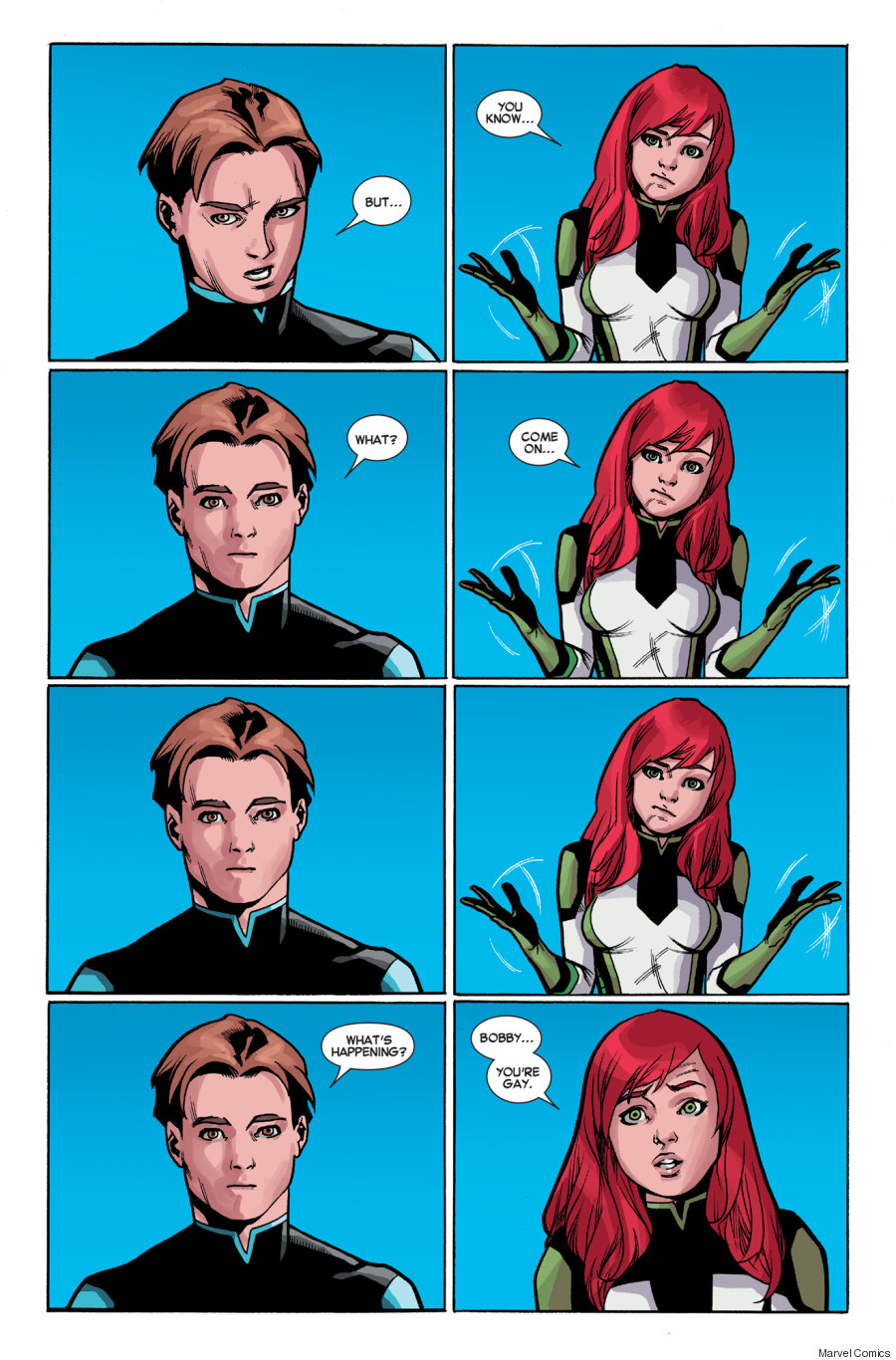 As a number of publications have already pointed out, the Iceman depicted in this new installment is the teenage version of the character displaced in time. The older, present-day Iceman that audiences are familiar with from the series, identifies as straight.
In an email statement, All-New X-Men writer Brian Michael Bendis told The Huffington Post that Iceman's storyline will continue to evolve in future books, and that the decision to make the character a gay man was in keeping with contemporary social dialogue around lesbian, gay, bisexual and transgender (LGBT) issues.
"There are thousands, if not millions, of stories of people who, for many different reasons, felt the need to hide their sexuality," he said. "The X-Men, with the conceit of time travel, give us a fascinating platform in which to examine such personal journeys. This is just the first little chapter of a much larger story that will be told."
Check out pages from All-New X-Men which depict Iceman's coming out below:
Calling all HuffPost superfans!
Sign up for membership to become a founding member and help shape HuffPost's next chapter