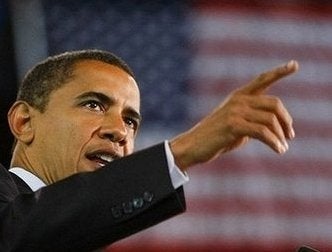 Our endorsement for President of the United States goes to Sen. Barack Obama, Chicago's adopted son. He has the unique background, superior intellect, professional accomplishments and first-rate temperament to lead our nation in difficult times.

The Sun-Times references Obama's Chicago entanglements, an area the Chicago Tribune avoided entirely in its unprecedented endorsement:
Sen. Obama climbed the ladder of Chicago Democratic politics -- from community organizer to state senator to U.S. senator -- while dodging the tag of "machine made." He developed alliances with the old Harold Washington coalition, but also with party stalwarts like State Sen. Emil Jones. He mostly steered clear of unwise political entanglements, and on those rare occasions when he did use poor judgment he grew from the mistake. Specifically, the senator learned the enormous importance of transparency in politics when he was dogged by questions about his relationship with Tony Rezko, the political fixer. When he finally sat down with the Sun-Times Editorial Board and answered every question, the Rezko story lost its steam.
Ultimately, the paper concludes, Obama is "America's best hope":
Our next president must be a person of steady temperament, superb judgment and compassion. He must stand tall for America, first and always, but be unafraid to listen to the world. He must demand the best in us.

In Barack Obama, we see America's best hope for a president who is right for the times.
-----------------
The Chicago Sun-Times will endorse Barack Obama for president in Sunday's paper.
The Sun-Times announced the selection in a banner notice on its Web site Friday afternoon, shortly after the Chicago Tribune released its own endorsement of Obama, the first time in that paper's 161-year history it has backed a Democrat for president.
The banner, which reads simply: "Chicago Sun-Times Endorses Barack Obama For President" urges readers to to pick up a copy of Sunday's paper to "read the details."
Related
Popular in the Community