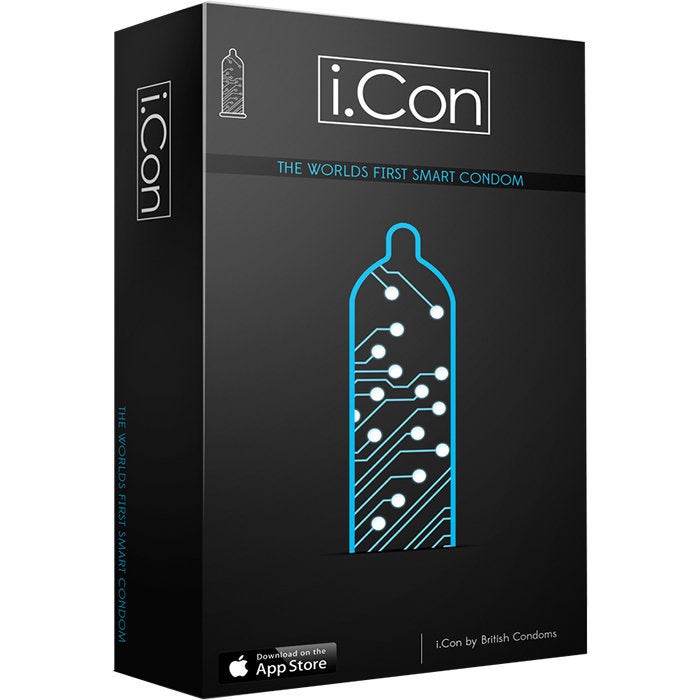 For the full "Terminator" bionic man effect comes a brave-new-world condom ring to measure almost everything guys have wanted to know about their sexual performance.
The i.Con bills itself as the "World's First Smart Condom." ("Welcome to the future of wearable technology in the bedroom," notes manufacturer British Condoms.)
In fact, the device is a ring that men can wear with a condom during sex to track a number of pertinent facts. It's not actually available yet, but the company is taking "early bird" registrations around the world for the product, which will sell for about $75 once it's released sometime in 2017.
The i.Con tracks speed, "average thrust velocity," duration, skin temperature, girth, calories burned (no joke) and frequency of sessions. Most importantly for many, no doubt, will be how a wearer stacks up to the average and "best" performers — though a sexual partner will likely have an insight or two about that. Statistics are tracked via an i.Con app.
The ring will come with a one-year warranty and have a micro-USB charging port to provide up to eight hours of juice after a single hour of being plugged in.
British Condoms vows that "all data will be kept anonymous, but users will have the option to share their recent data with friends, or, indeed the world." Just watch out for those Russian hackers.
Support HuffPost
The Stakes Have Never Been Higher
Popular in the Community