When one thinks of '70s and '80s dissident, hyper-creative – and often torrid -- underground New York, one thinks of No Wave, Punk, Hip Hop, The Saint, Voguing, The Chelsea Hotel, Max's Kansas City, The Mudd Club, CBGB'S; Lou Reed, Debbie Harry, Patricia Field, Dorian Corey, Frankie Knuckles…the list of legends from that era goes on.
But for aficionados of true gritty underground New York City culture, Lydia Lunch is the first name that comes to mind. As one of the legendary musicians (Teenage Jesus and the Jerks, Queen of Siam), spoken word artists (Oral Fixation, Conspiracy of Women), authors (Paradoxia: A Predator's Diary, Will Work For Drugs) and actresses (R. Kerns' Right Side of My Brain and Fingered) who emerged out of the '70s nihilistic No Wave movement who is still with us and still working, Lunch carries the torch of the great creativity that came out of New York from that time. Offending sensibilities since 1977 with her relentless and unfiltered challenges to sex, gender, politics, religion, war, technology, consumerism, the arts, the media, baby-having, you name it, Lunch is a true embodiment of the kind of creative impulse and extreme experiences – both wonderful and horrible – that arise out of pure and simple defiance of convention.
Lunch left New York in 1990 to tour the world and returned last year with a new photographic exhibition at the Howl! Happening Gallery and to perform with her new band, RETROVIRUS. Lunch reemerges at a time when the gritty, creative, and underground New York of the '70s and '80s has turned sterile, conformist, and consumerist; when spaces where underground culture could even take place have been bulldozed and turned into luxury towers, banks and tourist traps; and when the city has been occupied by people who spend their time trying to be both observed and approved of on social media. In other words, Lunch returns at a time when New York has become the antithesis of what defines under ground.  
With the exodus of New York's artistic class almost complete, one would have to ask Lunch why in the world she would come back now, or deduce that she's needed more than ever.
Lunch would contend the latter.
It is with that very intent that she brings Lydia Lunch's Underground Salon: Sexy Stories From New York City's Torrid Underground to the Roxy Hotel's subterranean lounge The Django in Tribeca July 11th and 26th, with a possible encore through the summer. Lunch will be reliving her own torrid past with readings from her salacious sex memoir Paradoxia: A Predator's Diary (Akashic Books 2007). Joining Lunch will be Warhol superstar Bibbe Hansen giving the room a taste of '60s New York prison life, Village life, Beat life and Factory Life as rendered in her unpublished memoirs, and Lower East Side raconteur Zoe Hansen providing a preview of what life was like as an '80s street walker turned professional madam as vividly illustrated in her unpublished memoir, Going Down in Gotham. Out Jazz Brutarians Weasel Walter, Tim Dahl and Chris Pitsiokos will fill in the blanks between readings with contemporary nihilistic sounds of No Wave.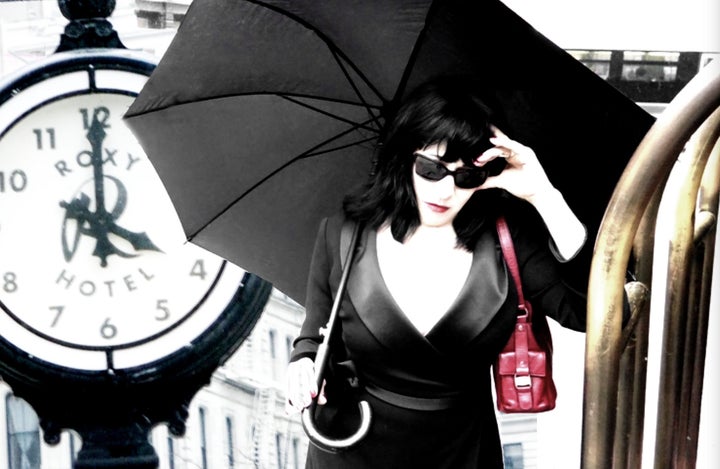 With the curtain on Lunch's Underground Salon about to go up, the indomitable, multi-talented and perennial provocateur had me over for cocktails at The Roxy to discuss exactly what a torrid underground is, how it can happen again in New York, and just how torrid her own life is today.  
CLN: What is Sexy Stories from New York City's Torrid Underground about?
LL: The show is true tales from 3 outrageous survivors of extreme New York, offset with musical interludes from the best contemporary "out "-- as in, out of the mainstream -- musicians New York has to offer…with the occasional surprise guest.
CLN: How did you come to bring Bibbe Hansen and Zoe Hansen on board?
LL: I first met Bibbe in 2002 when I was doing a spoken word series in LA called The Unhappy Hour. Performance artist Ron Athey suggested I contact her. She had been performing since the age of six in theater productions and as a teenage actress in early Warhol films, but never did spoken word. I knew her life was filled with incredible stories. I suggested she write one for the series. Since then we have performed together many times in the USA and Europe. She is now 800 pages into writing her memoir, and I thought material from the yet to be published manuscript would fit perfectly into this show.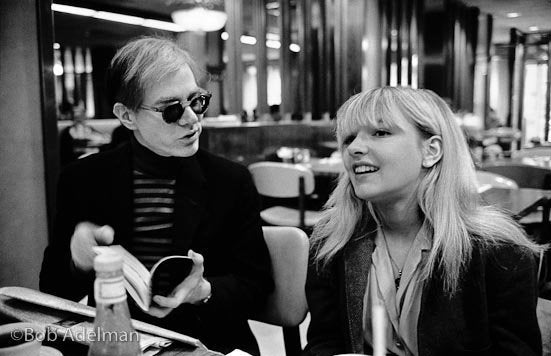 Zoe (no relation to Bibbe) and I had contributed stories to Jerry Stahl's The Heroin Chronicles released in 2013 by Akashic Books which also publish my memoir Paradoxia, A Predator's Diary & my anthology Will Work for Drugs. We had read together a few times, she attended one of my writers workshops and I've been helping her edit her memoirs Going Down in Gotham. What I respect about both Bibbe and Zoe is their brutal honesty, the poetry of their performances and that we all share an incredible lust for life, despite some of the gruesome experiences we've been through. All three of us have an outrageous sense of black humor, love to laugh -- even at ourselves -- and are all sharing real stories about obsession and survival. (And Jerry will be dropping by on the 11th to contribute some of his own tails of sordid, outrageous and creative times of life.)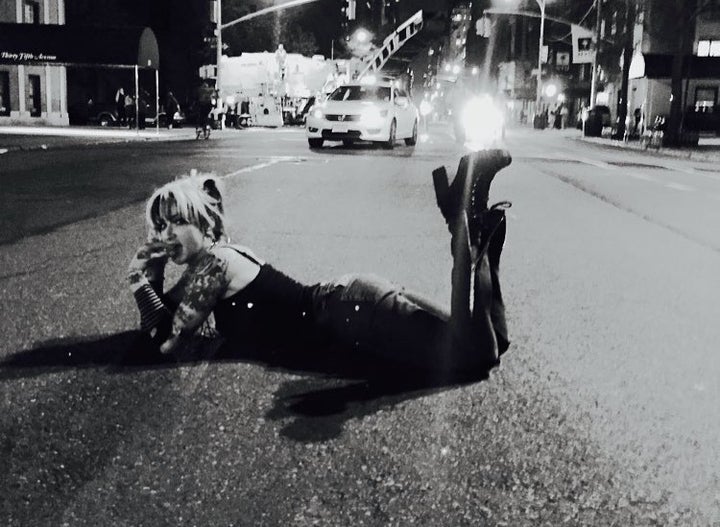 CLN: When I think 'torrid' I think sex, crime or drugs. Why focus on sex? Or are we indeed getting all three?
LL: Honey you nailed it…sex, drugs, crime…all that good shit.
CLN: Whom is this show for? Who is the audience?
LL: Anyone who has or hasn't lived through extreme experiences I think will appreciate hot women telling racy stories about just how raunchy the 60's, 70's and 80's were.
CLN: How did you wind up doing your Underground Salon at the The Django? 
LL: Producer Norena Barbella saw me perform, opening for singer/songwriter chanteuse Angela McCluskey. She proposed the idea of an Artist Residency to The Roxy Hotel, who are interested in presenting and preserving an authentic New York vibe. Angela McCluskey and David Johansen will also have residencies at The Roxy.  They are aiming to provide a place where artists can come together, create and collaborate, like they once did in the back room at Max's Kansas City. So many intense performers have been marginalized out of Manhattan. It's great that The Roxy wants to bring something more raw and experimental back to the city where it belongs.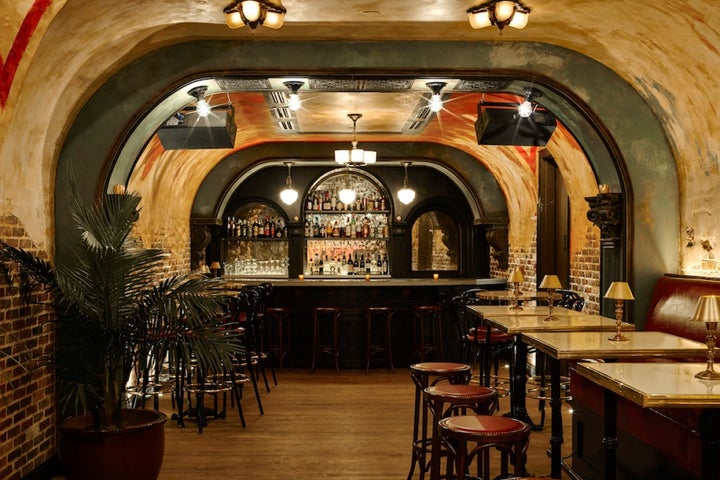 CLN: How does the musical interludes of Out Jazz Brutarians fit in?
LL: Both the stories and the music are examples of intense and real expressions of madness and lust.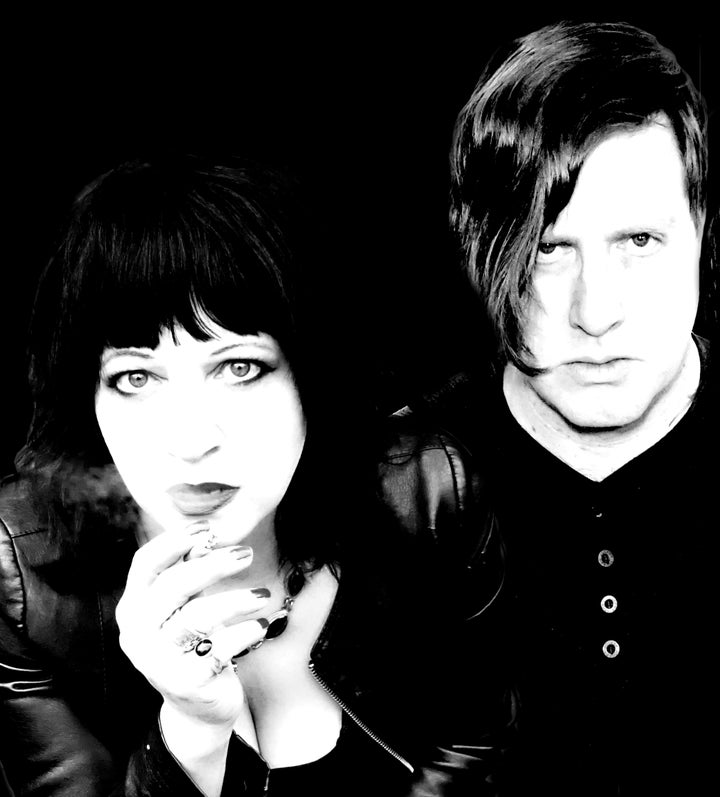 CLN: I see yours, Bibbe's and Zoe's flashbacks of debauchery and excess and danger all take place from the '60s to the '80s. Do you think there are tales like those to be told from the New York City of today? Does the city even have a torrid or sexual underground?
LL: Of course there will always be a sexual underground. I think it has just been driven further below the surface.
CLN: When I think 'underground' I think nobody knows about it; that it's authentic; that it's expressing something that isn't contrived and isn't about being approved of. When I think 'underground' I think fringe and new. With social media and sex apps erasing all of that and everyone focusing on being observed and 'liked' and the city erasing all spaces where something underground and torrid can take place, how do you achieve it today?
LL: Well I was never concerned with being "liked". I have always and still do speak to a political, sexual and musical minority. We will always find or invent places in which to create and gather together. Live events are especially important when so much has been depersonalized by the internet.The music I'm presenting by Weasel Walter, Tim Dahl and Chris Pitsiokos must be witnessed live to be appreciated. It's so dynamic that neither video nor live recordings can really capture the amount of energy that is involved in live creation.
CLN: Is an 'underground' important to culture? And is it necessarily torrid?
LL: Underground to me is anything too intense, too personal, too hot, too raw. It's the real soul of a city that eventually defines its cultural history…until it gets homogenized into a commodity that the mainstream can bank on.
Yes an underground is necessarily torrid.
CLN: Is your life still torrid?
LL: Honey you have no clue…
The Roxy Hotel presents Lydia Lunch Underground Salon: Sexy Stories From New York City's Torrid Underground, Featuring Warhol Superstar Bibbe Hansen & Lower East Side Raconteur Zoe Hansen.
Music by Out Jazz Brutarians Weasel Walter, Tim Dahl & Chris Pitsiokos.
Monday, July 11th (with special guest Jerry Stahl), Tuesday July 26th (with possible dates in August through September).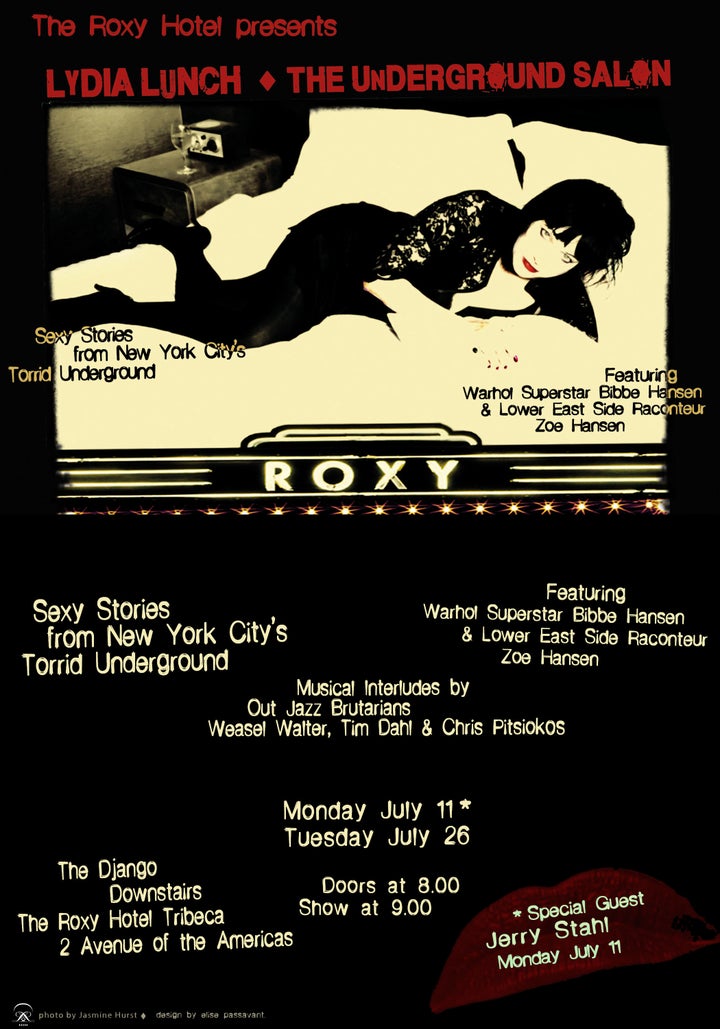 Calling all HuffPost superfans!
Sign up for membership to become a founding member and help shape HuffPost's next chapter