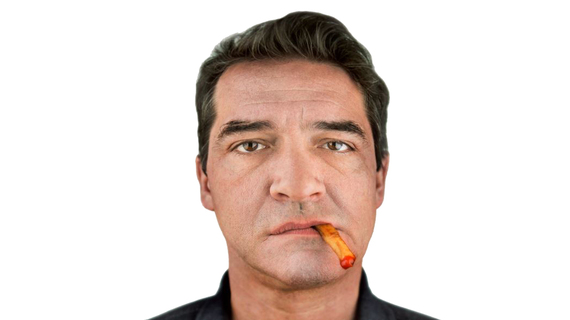 A full three decades into his stand-up career, Tim Steeves is -- at long last -- releasing his debut album, American Portions. Although in his defense, he's been a pretty busy guy. As Canada's cultural statesman of comedy, Tim has spent the past 20 years as a senior writer for The Rick Mercer Report (Canada's Daily Show-eque program) and This Hour Has 22 Minutes (the country's venerable news/sketch hybrid show). If that weren't enough, he's made countless appearances at various worldwide comedy festivals -- including Just for Laughs -- and recently appeared on Louis C.K.'s comedy tour.
Two decades of penning award-winning satire have only sharpened Tim's bite. He describes American Portions as "A mix of personal stuff and observations on the current state of things." No subject is off limits, including sex, drugs, marriage, aging, Canadian culture, and yes, the dreaded N-word.
Admittedly, he tackles that last one with a certain amount of caution. "I only say it once. Michael Richards said it like 30 times," Steeves explains. "He went off, whereas I'm doing a bit I've thought through. Calling America racist isn't that daring. It has a little shock value, but hopefully it gets people talking."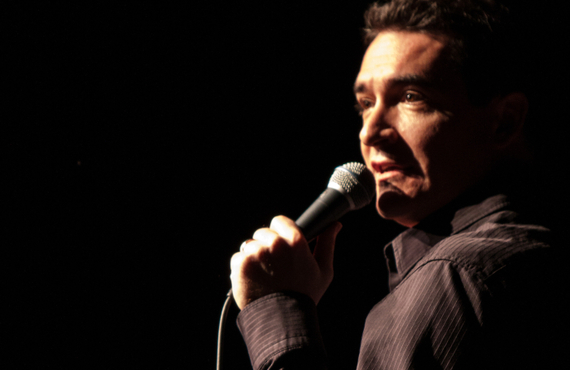 So why release a debut album 30 years in? "When I started doing comedy, nobody made an album unless they were Sam Kinison," he notes. "And now everybody does. So I thought I might as well have one."
Steeves made the conscious decision to give American Portions a more intimate feel. "This is a club set, so it's pretty fast paced," he says. "The material is dear to my heart and has been developed over a couple of years or more in some cases. I'm at my best when I'm having fun with the bits and getting the energy up, so that was pretty much the approach."
Popular in the Community