You remember it. You sang along with it. And now it's baaaaaack!
Disney's "DuckTales" TV show — with its iconic theme song — burst onto the scene in 1987, quickly becoming a beloved television classic. The animated, Emmy Award-winning series chronicled the adventures of Scrooge McDuck and his three grandnephews, Huey, Dewey and Louie, and featured additional characters including Scrooge's nephew, the famous Donald.
Now, the official 30th Anniversary Reboot of the TV series will debut with two new back-to-back episodes on Sept. 23 at 7 a.m. EDT on Disney XD.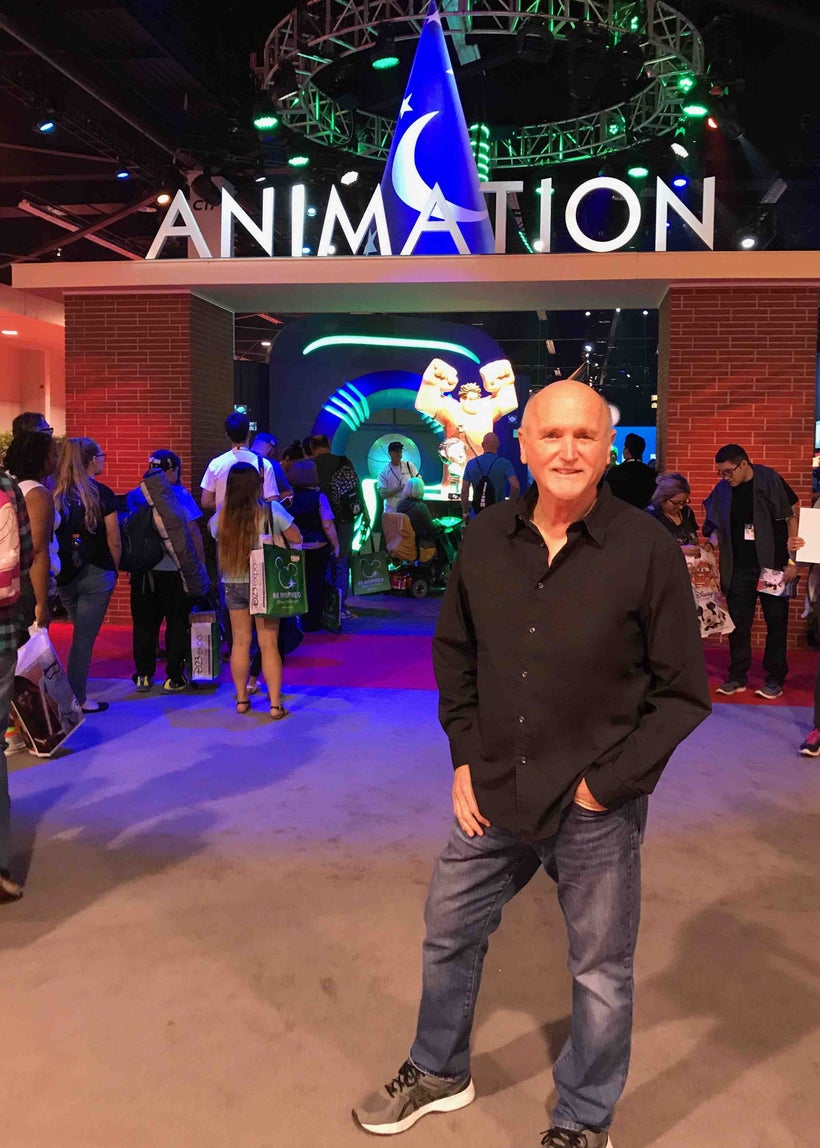 Written and composed by two-time ASCAP Award-winning and two-time Emmy-nominated songwriter, Mark Mueller, the "DuckTales" theme song has been updated for the reboot with a new production. Just as catchy as ever, like the iconic original recording, it promises to grab ahold of viewers and never let go.
Mueller's career spans pop music, rock, R&B, television, film and stage, and he's had hits on the Billboard Top 10 charts for 30 years. His work in the U.S. alone has been featured on certified platinum and gold records by artists including: Heart; Amy Grant; Jennifer Paige; 'N Sync featuring Justin Timberlake; Lea Michelle; Earth, Wind & Fire and more. Worldwide, his songs have sold more than 31,000,000 copies.
His TV and film credits include the theme song for Disney's animated TV series "Chip 'n Dale: Rescue Rangers"; the memorable "Babysitting Blues" from "Adventures in Babysitting"; and a pop song recorded by Justin Timberlake and N 'Sync featured in the animated blockbuster, "Pokémon: The First Movie."
Through it all, Mueller remains grateful:
"30 years later, I'm so excited to see kids who grew up with the original 'DuckTales' introducing the theme song and show to their own children," he said. "When I wrote the song, I never imagined it would become such a big part of people's childhoods, and I'm thrilled to see it's still a part of their lives and now their family's lives."
The prolific and versatile Mueller is currently collaborating on a new stage musical with actress Lesley Nicol, three-time SAG Award-winner who played "Mrs. Patmore" on the acclaimed TV hit, "Downton Abbey." Their show features eight original songs recounting her fascinating career.
The show debuted early this year at London's Guildhall School of Music and Drama, Nicol's alma mater, followed by a show at Hong Kong's popular Fringe Club, a benefit for Animals Asia. The organization promotes compassion and respect for all animals and works to bring about lasting change for abused animals such as bears on bile farms, dog and cat victims of the food trade, and captive animals in Asia. Nicol is a supporter and now Mueller is, too.
Dr Reese Halter's latest books are "Save Nature Now" and "Love Nature."
REAL LIFE. REAL NEWS. REAL VOICES.
Help us tell more of the stories that matter from voices that too often remain unheard.
This post was published on the now-closed HuffPost Contributor platform. Contributors control their own work and posted freely to our site. If you need to flag this entry as abusive,
send us an email
.