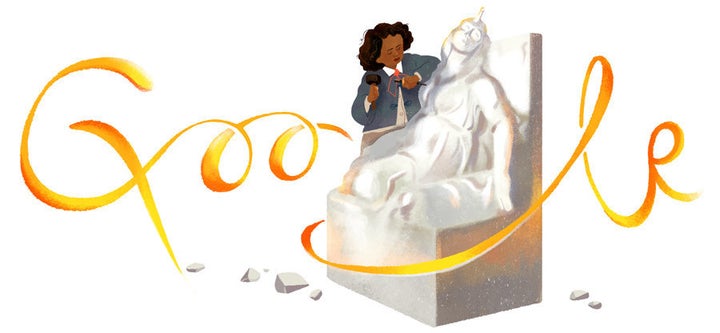 In honor of the start of Black History Month on Wednesday, Google Doodle paid tribute to Edmonia Lewis, who is considered to be the first woman of African-American and Native American descent to earn global recognition as a fine arts sculptor.
Lewis, who was born in Greenbush, New York in 1844, is particularly known for sculpting on "The Death of Cleopatra," which is a graphic but highly praised depiction of the death of the former Egyptian Queen. Google Doodler Sophie Diao told HuffPost she drew the illustration on Google's homepage in homage to Lewis because she has always been inspired by her work.
"I really wanted to show her in the process of sculpting, emphasizing her small stature (she was only four feet tall!) and one of her most famous pieces, 'The Death of Cleopatra,'" Diao told HuffPost. "I chose this piece to highlight in particular not only because it's such a striking sculpture, but it depicts a female commander and Egyptian queen. I found her choice of subject matter extremely powerful."
Lewis began an art education at Oberlin College in Ohio in 1859, but was unable to graduate after being accused of poisoning two white roommates (a charge for which she was acquitted but underwent a brutal beating by a white mob) and stealing art supplies.
But upon moving to Boston in 1863, Lewis' art career began to take off. With sales from her medallion portraits of abolitionists, she was able to afford a venture to Europe where she eventually settled in Rome, Italy.
In Rome, Lewis was among a number of other American sculptors who found the city was more accommodating of their artistic needs. But unlike other sculptors, Lewis completed the majority of her projects independently without assistance from stone carvers.
Lewis' artistic endeavors were supported by abolitionist Maria Weston Chapman and actress Charlotte Cushman.
Lewis, whose work stood out among other sculptors in her dedication to representing her African-American and Native-American heritage, also created other sculptures that included mythological subjects and imitations of works by artists of the Italian Renaissance like Michelango. The majority of her work did not survive, but the noteworthy "Death of Cleopatra" is currently on display at the Smithsonian American Art Museum in Washington, D.C.
Details of Lewis' passing are unknown but she is believed to have died in 1907.
Before You Go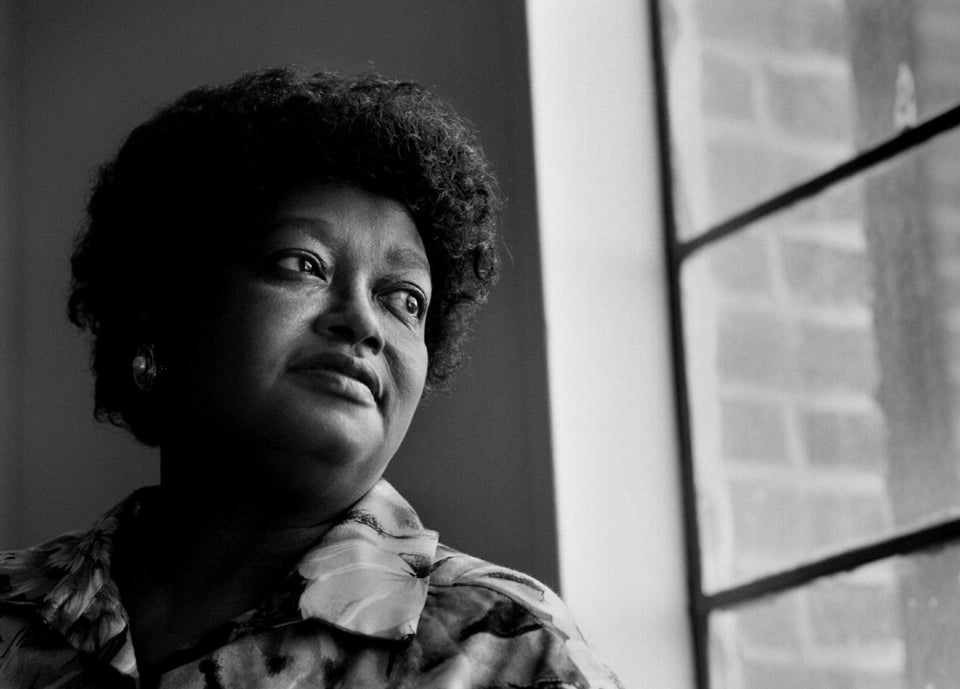 50 Black Icons Across America
Popular in the Community