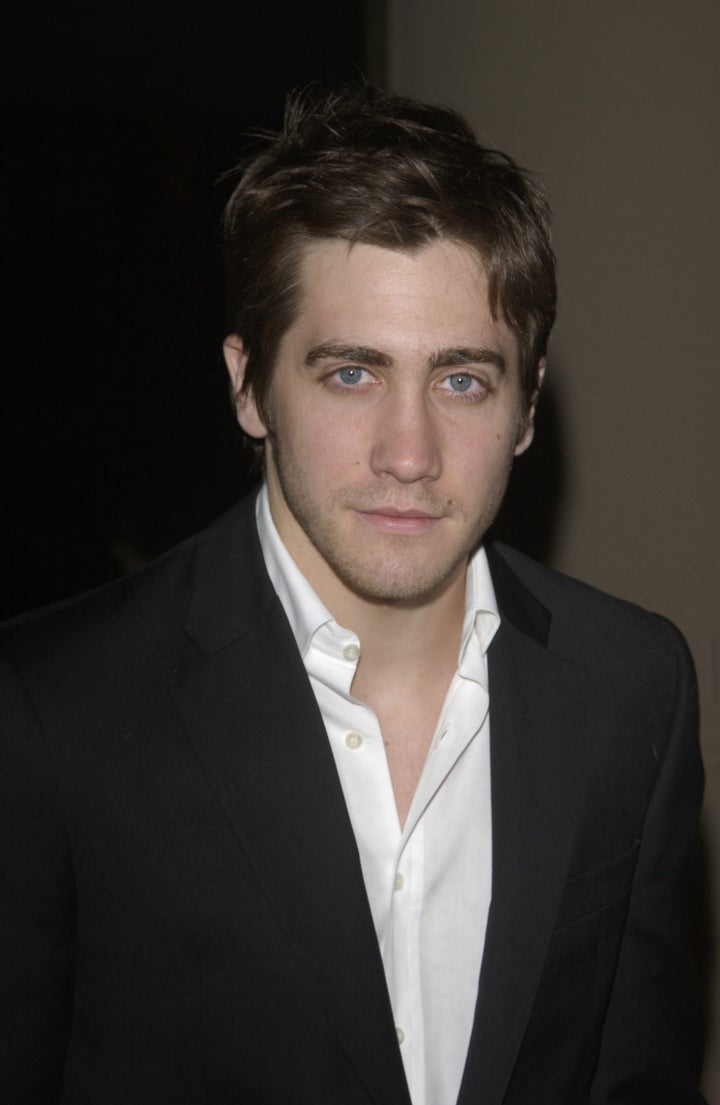 Every time I tune in to the local news, I end up subjected to an onslaught of personal tragedies exploited to portray a city overrun with random acts of violence -- a frightening place proven to provide the maximum audience draw in its time slot. When I watched Jake Gyllenhaal's inspired performance in Nightcrawler, I got that familiar queasy feeling, which to me signaled success for a film that aims at full immersion into this particular, sordid world.
With a disturbing mix of frenetic entrepreneurship and clinical detachment, Gyllenhaal's character, Lou Bloom, trolls the airwaves with his police scanner, tracking down bloody incidents occurring in the right economic bracket, and records the aftermath to sell to a local news station. The budding crime-scene videographer serves as the audience's inside man, revealing a system that broadcasts images calculated to trigger the fear, empathy and morbid fascination that keep eyes on the TV and the ad dollars rolling in.
"I feel like [Lou] is our creation," Gyllenhaal says at a recent press event in Los Angeles. Referring to society as a whole, he suggests that it's "our desperation for information of all sorts, in a world where unimportant information is now important, and important information [is] now unimportant" that creates an environment where "people like Lou can thrive."
Writer/director Dan Gilroy cast his wife, Rene Russo, in the role of quietly captivating Nina Romina, a local-news producer who recognizes Lou's eye for the gruesome money shot. Gyllenhaal points out that Lou "is enabled by Nina, Rene's character, and Nina is enabled by the guys [who are] the heads of the station, and they are enabled by us! There's a world where we maybe could live, where someone like Lou wouldn't end up a head of a huge, major network, but I feel like in the world we live in now, he probably would."
Making clear his respect for journalism, Gyllenhaal submits, "It's important to know, to be informed, and to make choices based on ... a number of different sources, not just one." He adds that his feelings about news coverage are far from black-and-white: "I have been moved by the media, emotionally. My heart has swelled as a result of stories I've read, and I've been disgusted at the same time [by] different stories I've read."
Gyllenhaal plays Bloom as a mercurial self-starter with a hunger for both gainful employment and a sense of fulfillment. He's also a thief and a manipulator with a distinct, albeit creepy charm. Barring duress or necessity, he's shockingly honest, routinely telling peers and colleagues -- like those played to a T by Bill Paxton and Riz Ahmed -- exactly where he stands. And he's surprisingly, almost obsessively interested in the give-and-take of communication.
In embodying this intense personality, Gyllenhaal took on a markedly different look, in his posture, his mannerisms and especially his face. Gaunt and sunken-eyed, starving and on the prowl, Lou emanates a wily desperation. The actor praises the diligent and subtle work of makeup artist Donald Mowat, and describes his own transformation as mental as well as physical. "I was running through Griffith Park all the time," he says, "like 8 to 15 miles a day, and picturing myself as a coyote with all the [other] coyotes. And then my face just changed. I don't think I was even aware. I really wasn't aware until a few months ago, when we were going through all the cuts."
Nightcrawler's unusually authentic depiction of the landscape of Los Angeles, featuring the deft camera work of cinematographer Robert Elswit, eschews go-to landmarks in favor of locations that offer a genuine look at life in Southern California -- while serving to accentuate Lou's feral nature. "There's the green grass and the lawns that we create, that are all man-made," says Gyllenhaal of L.A., "and outside of that is wilderness and the animal kingdom, and wild. And these animals come in at night."
The New York transplant, who was born and raised in Los Angeles, poses a playfully ominous question, specifically to this gathering of West Coast journalists: "Who lives in L.A. ... [and] hasn't been 'eye-fucked' by a coyote? They are not intimidated by you at all. In fact, they're looking for the most vulnerable aspect of you. And they're a beautiful animal. I've grown to love them because I did so much research, and felt like I was one of them for so long, playing this character. They are ruthless -- because they are also starving."
Nightcrawler is now in theaters.
REAL LIFE. REAL NEWS. REAL VOICES.
Help us tell more of the stories that matter from voices that too often remain unheard.