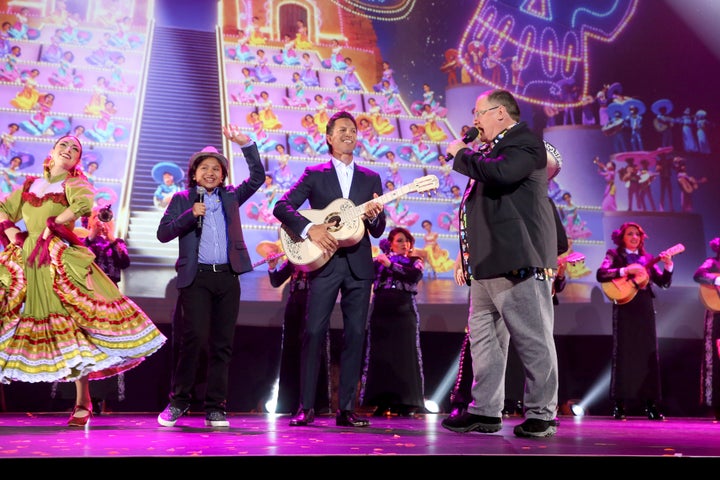 In the Pixar animated film, 12-year-old Miguel accidentally finds himself in the Land of the Dead after taking a guitar from the grave of his favorite musician on Day of the Dead (Nov. 1), a day in which the Land of the Living is said to connect with the Land of the Dead as the living honor their dead. 
"A lot of folk art and images that people are used to seeing associated with the celebration of Día de los Muertos are directly influenced by Posada," Unkrich said. "We leaned into that Victorian aesthetic that he embraced, creating his art at the turn of the century, and that ended up influencing a lot of the design, costuming, style, and architecture in our world."
Unkrich has prioritized authenticity while putting together the animated film, particularly after Disney's attempt to trademark the name of the Mexican holiday. The director made sure to have an all-Latino cast, hired Latino consultants and took several research trips to Mexico.
"I'll be the first to say that going on a few research trips doesn't make us experts in anything," Unkrich told Vanity Fair in December 2016. "But it would have been wrong for us not to go down. I knew from day one, when John Lasseter gave the okay, that we had an enormous responsibility to tell this story right and to not lapse into cliche or stereotype."
Calling all HuffPost superfans!
Sign up for membership to become a founding member and help shape HuffPost's next chapter