Supreme Court Justice Ruth Bader Ginsburg made an appearance at Georgetown University on Thursday and was equipped with the most fitting accessory: a tote with her own face on it.
The tote can be purchased on Society6 and features a likeness of Ginsburg's face on one side. The other side features a promotional illustration from the book I Dissent: Ruth Bader Ginsburg Makes Her Mark, written by Debbie Levy and illustrated by Elizabeth Baddeley.
Apparently, Ginsburg has worn the tote out and about before. A closer view of her with the glorious accessory can be seen in this tweet of her at a Stanford University event in February:
Robert A. Katzmann, chief judge for the United States Court of Appeals for the 2nd Circuit and an assistant to Ginsburg in her 1993 confirmation process, moderated the conversation.
During the discussion, Ginsburg spoke about her confirmation process, recalling a time when there was "truly bipartisan spirit in the Congress."
"Watching the most recent confirmations, I wish there was a way we could wave a magic wand and get back to the way it was and the way it should be," she said.
Ginsburg also talked of her 2016 book, My Own Words, and her late husband, Marty Ginsburg: "Marty was the first boy, probably the only boy that I had ever known, who cared that I had a brain ... He was always my biggest booster."
Katzmann said that Ginsburg is "admired for her advocacy for women's rights as a lawyer and her impact on the Supreme Court ... but I think it is also because the American public admires her character, her values and feel a connection with her."
We feel a connection indeed. RBG, you're a queen.
Before You Go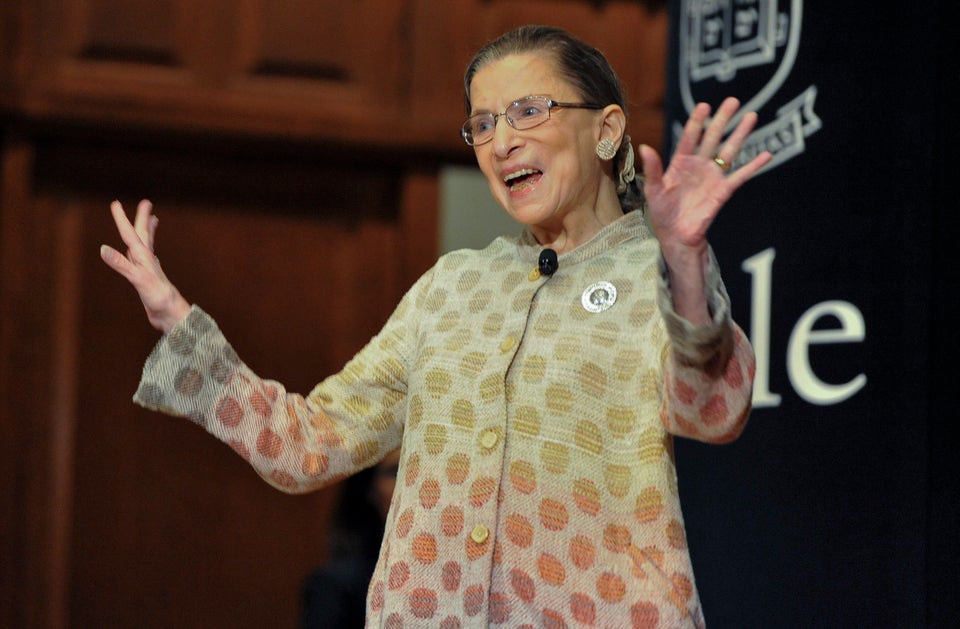 Ruth Bader Ginsburg's Best Quotes
Popular in the Community