New York's adopted street art brothers Icy & Sot have been spreading their wings in Brooklyn for a couple of years since we first interviewed them upon their arrival in the US from Iran. In that time they have continued to develop their personal style and voice, which is probably strongest when they use their work to address social issues and express opinion.
To say that their New York experience has been a roller coaster of good and bad fortune for these two is an understatement, including having a solo show in Manhattan, being part of a supportive art community formed by ex-pats and street artists, and a horrifying shooting in their home that left three friends dead and Sot injured.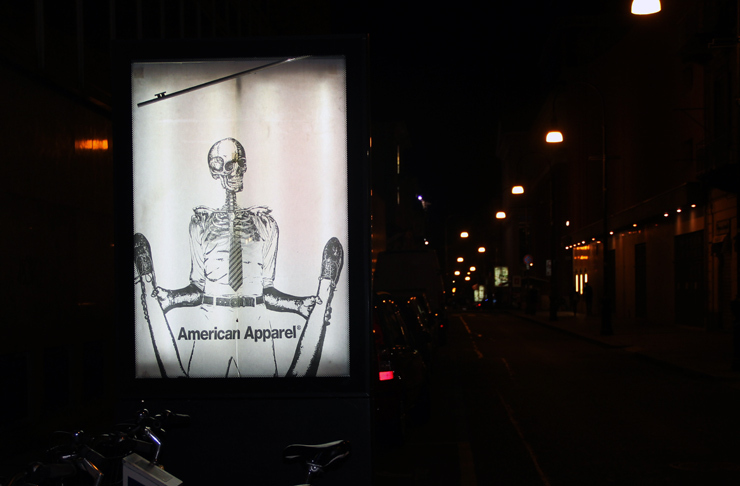 Icy & Sot. Ad take over in Paris, France. 2014 (photo © Icy & Sot)
The intensity of the experience was fed by a media frenzy, and for a few months the brothers were in a surreal state of mind. The music and art community rallied to support them and they continued working and focused on more positive endeavors, like curating a cross cultural dual show between Brooklyn and Tehran in galleries in both cities this summer.
Now for the first time the brothers were free to travel this fall and they wasted no time hopping a plane to Norway for the Nuart Festival in September and continued their trip through Switzerland, France, and Germany to paint and meet friends and (gasp) collectors. Yes, these 20-somethings who work very closely together to conceive of and produce their work have garnered a growing following of fans in a relatively short period of time. While Icy and Sot have no plans to return to Iran in the near future, the brothers were excited to see Europe for the first time and to experience the sometimes pronounced differences in acceptance of street art and graffiti in various cities they visited.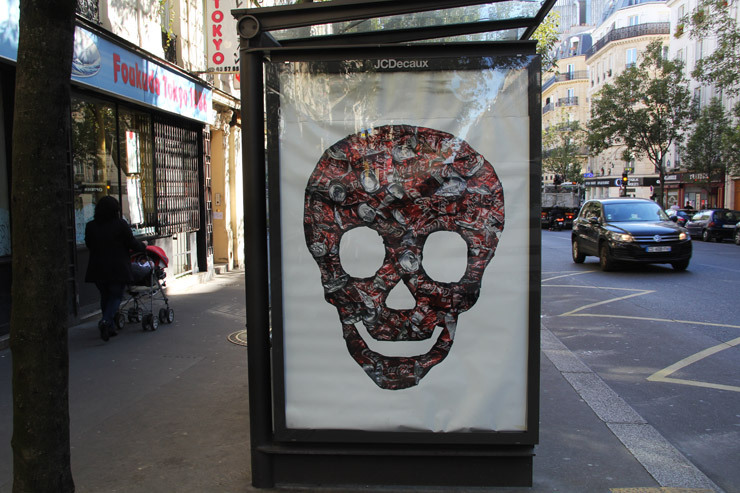 Icy & Sot. Ad take over in Paris, France. 2014 (photo © Icy & Sot)
"It was our first time traveling and painting around Europe and it was a great experience," says Sot of their various venues which included in-town interventions and a more intricate and contextual piece high in the mountains of Switzerland. They did some normal tourist stuff of course and Icy says, "From painting in a different environments and cultures to meeting artists, people and friends, we just loved it."
Aside from the many free-wheeling installations, including painting, stencil work, and bus shelter takeovers, they still are relishing the huge wall they did about homelessness in Stavanger, Norway they say. "We were so honored to be part of Nuart Festival," says Sot, "which is our all time favorite festival."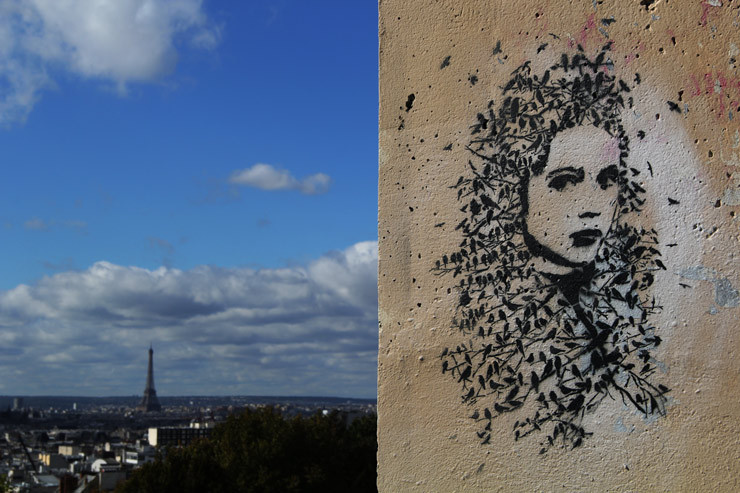 Icy & Sot. Paris, France. 2014 (photo © Icy & Sot)
Icy & Sot. Tout Scene indoor installation in Stavanger, Norway for NUART 2014. (photo © Icy & Sot)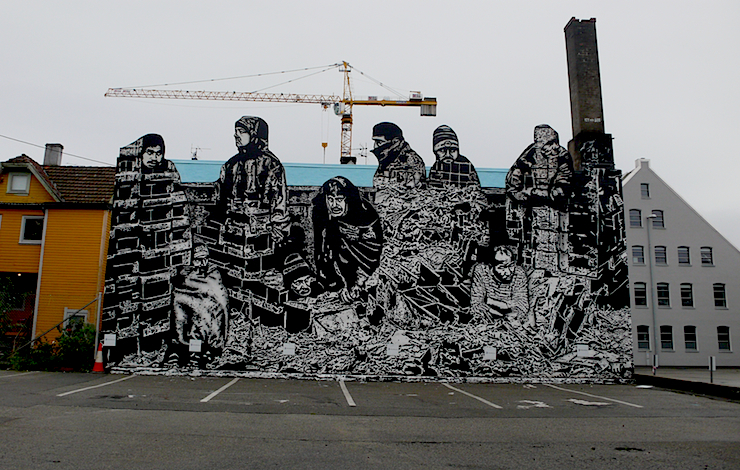 Icy & Sot. Outdoor installation in Stavanger, Norway for NUART 2014 (photo © Steven P. Harrington)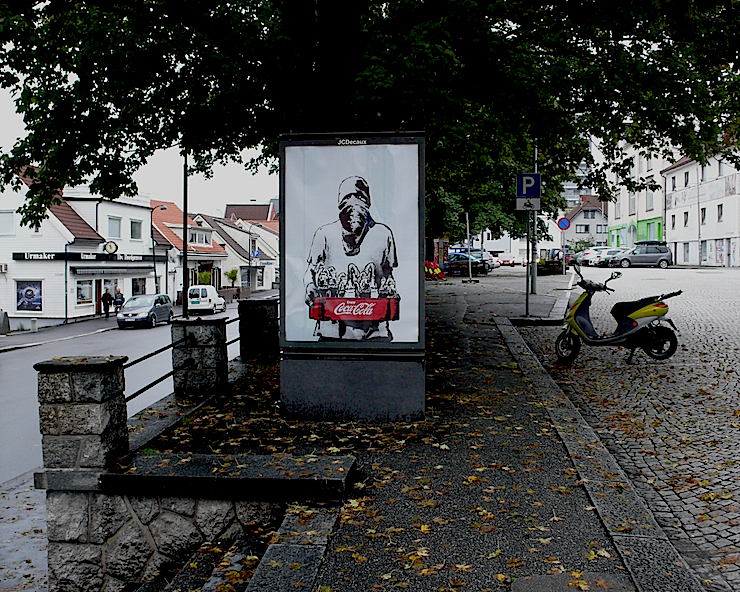 Icy & Sot. Ad takeover in Stavanger, Norway. 2014 (photo © Steven P. Harrington)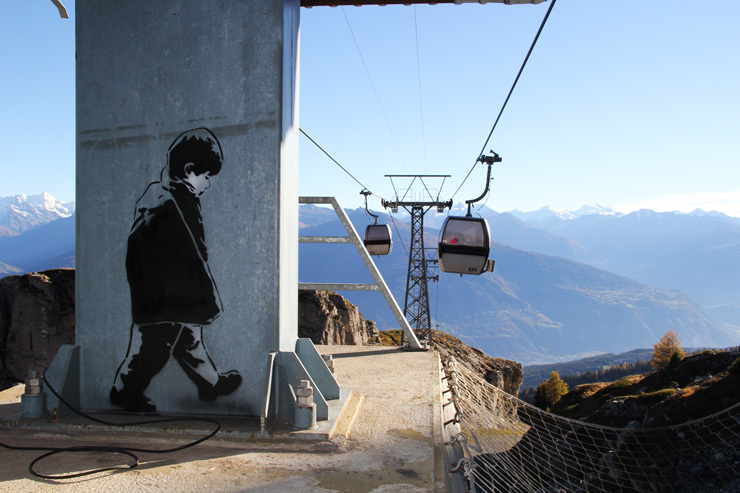 Icy & Sot. Crans-Montana, Switzerland. 2014 (photo © Icy & Sot)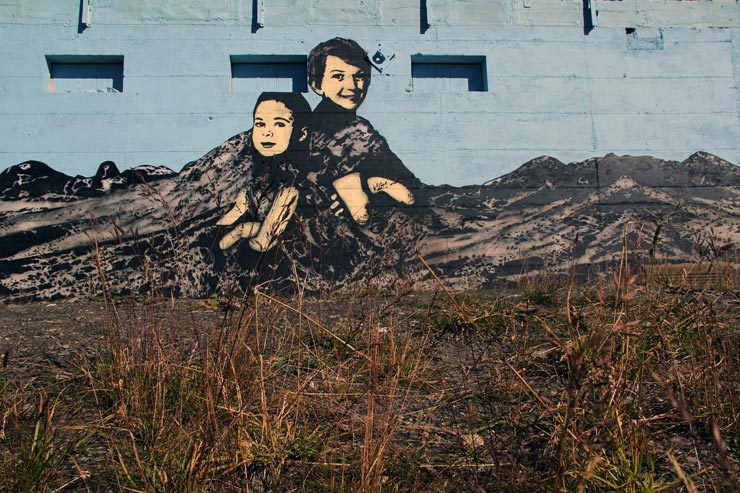 Icy & Sot. Crans-Montana, Switzerland. 2014 (photo © Icy & Sot)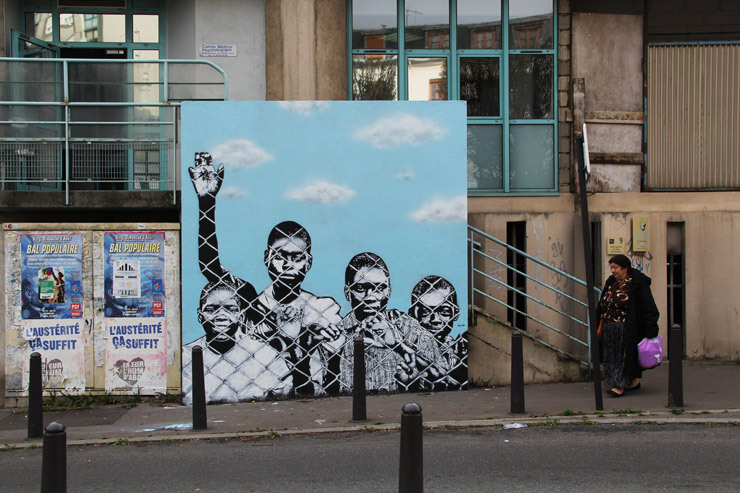 Icy & Sot. Vitry, France. 2014 (photo © Icy & Sot)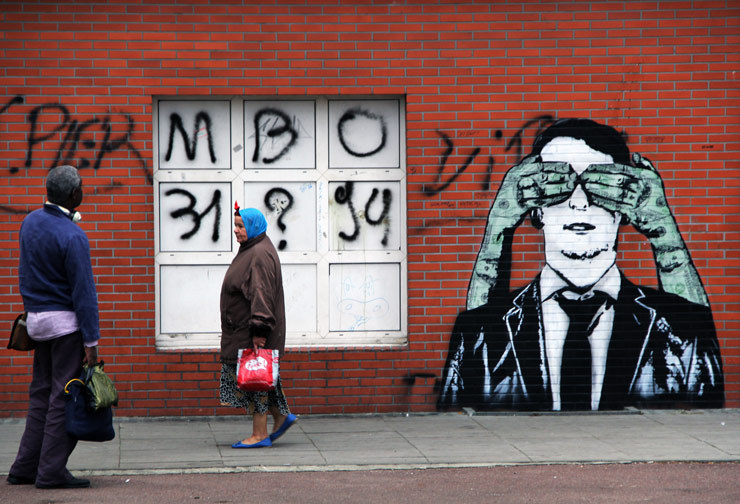 Icy & Sot. Vitry, France. 2014 (photo © Icy & Sot)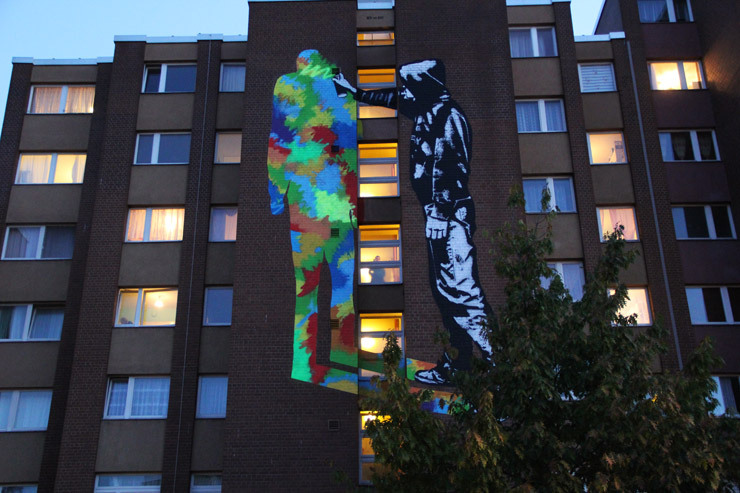 Icy & Sot for Urban Nation's One Wall Project. Berlin, Germany. 2014. (photo © Icy & Sot)
<<>>><><<>BSA<<>>><<<>><>>><><<>BSA<<>>><<<>><>
Please note: All content including images and text are © BrooklynStreetArt.com, unless otherwise noted. We like sharing BSA content for non-commercial purposes as long as you credit the photographer(s) and BSA, include a link to the original article URL and do not remove the photographer's name from the .jpg file. Otherwise, please refrain from re-posting. Thanks!

<<>>><><<>BSA<<>>><<<>><>>><><<>BSA<<>>><<<>><>

This article is also posted on Brooklyn Street Art.

Read all posts by Steven P. Harrington and Jaime Rojo on The Huffington Post HERE.

See new photos and read scintillating interviews every day on BrooklynStreetArt.com

Follow us on Instagram @bkstreetart

See our TUMBLR page

Follow us on TWITTER @bkstreetart