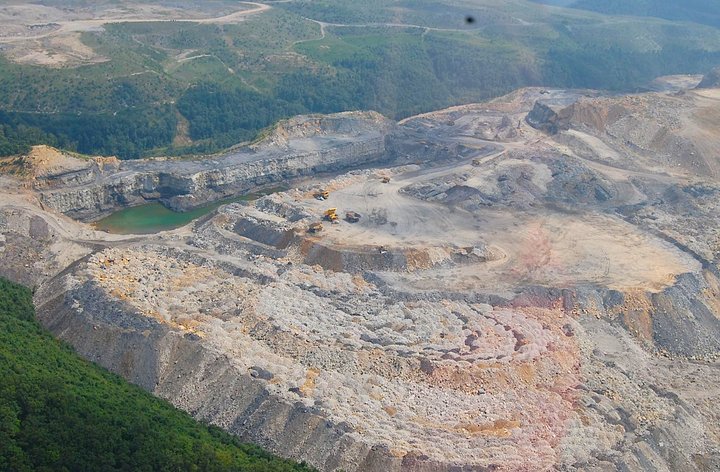 Amid all the "war on coal" and climate denial banter, you never hear one basic fact from either side: Coal kills.
And far from the "coal is dead" trope that well-meaning environmental observers stress now, another fact is that our nation is on track to mine 785 million tons of coal this year. That ain't dead.
The glib oversight of these two basic facts of life disregards the heroic efforts of folks across the country who live daily with the deadly and toxic fallout of strip mining, coal slurry impoundments, coal ash and black lung disease, which still robs three miners daily of their lives.
Another coal miner died this week—the 14th this year, in what is becoming a deadly rise.
And yet, the Trump appointee to lead the Mine Safety and Health Administration comes from a coal company that was cited for "patterns of violations."
More than two dozen peer-reviewed studies have found an extraordinary human health crisis from mountaintop removal mining, including higher rates of cancer and heart problems.
And yet, the Trump administration has halted a long overdue study-in-progress by the National Academies of Science, Engineering and Medicine on the health impacts of mountaintop removal mining—as if the lives of children and families living amid the silica dust and contaminated waterways don't matter.
Two years ago, over 200,000 people signed a historic petition asking federal officials to enact a moratorium on radical strip mining until the health impacts could be studied. End result: No media coverage. Nothing. Just more "war on coal" or "coal is dead" stories.
This week, the Trump appointee to lead the Office of Surface Mining, Reclamation and Enforcement is not only a proponent of mountaintop removal mining, but he wrote in a recent op-ed that "there is no such thing as renewable energy."
What's more mind-boggling than a climate denier—a clean energy denier.
It gets worse: Department of Energy Secretary Rick Perry recently issued a bizarre Notice of Proposed Rulemaking that seeks to lock in coal fuel requirements for power plants.
Earlier this year, a Forbes news commentator wrote that coal was so clean you could make butter out of it—just like Nazi Germany did. The column seemed like such a sick joke then.
Now it haunts me like a slogan for our current disregard of the industry's deadly realities: Let them eat coal.
Calling all HuffPost superfans!
Sign up for membership to become a founding member and help shape HuffPost's next chapter