Words fail to explain exactly what was going through the mind of one apparently very amorous patron at a Tennessee T.G.I. Fridays. But as the message left for a male server suggests, he or she definitely was planning something big.
A picture of the receipt, dated April 27, surfaced on Reddit, where it has already racked up 1,777 comments since Thursday. In a blue ballpoint scrawl, the unidentified customer wrote: "Oh and by the way... i'd fit perfectly on your face."
Could it be that she has been looking for a new career as a pair of glasses and thinks he could benefit by her being situated thusly on his person? Or could she be like Thumbelina and therefore would like to make his face her new tiny abode?
When reached for comment, a manager at the Memphis branch of the chain, located off Highway 64, told The Huffington Post that, "Our policy is that teammates are not supposed to take pictures of receipts because there may or may not be compromised information on them."
Receipt pick-up lines are more common than one might think. (And it goes without saying, the messages are always exceedingly classy.)
In August, a customer at a burger joint was surprised to find "Best Butt" and "Best Looking" itemized along with her veggie bowl. The "compliments" afforded the customer a $0.02 discount.
Check out some other outrageous receipts: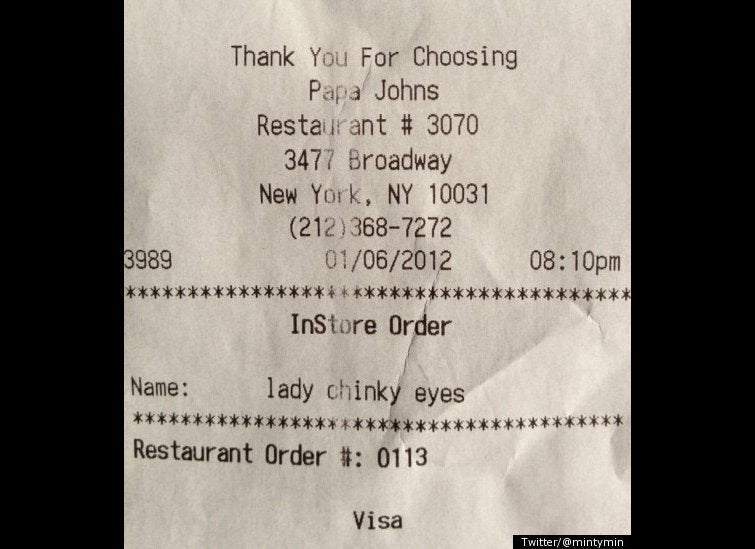 Outrageous Receipts (EXPLICIT LANGUAGE)