You don't meet that many women named Lois -- perhaps Superman was kryptonite to that name after the 1940s. But today I met one and was immediately reminded of another -- someone I'd never met but I'm sure I'd like her.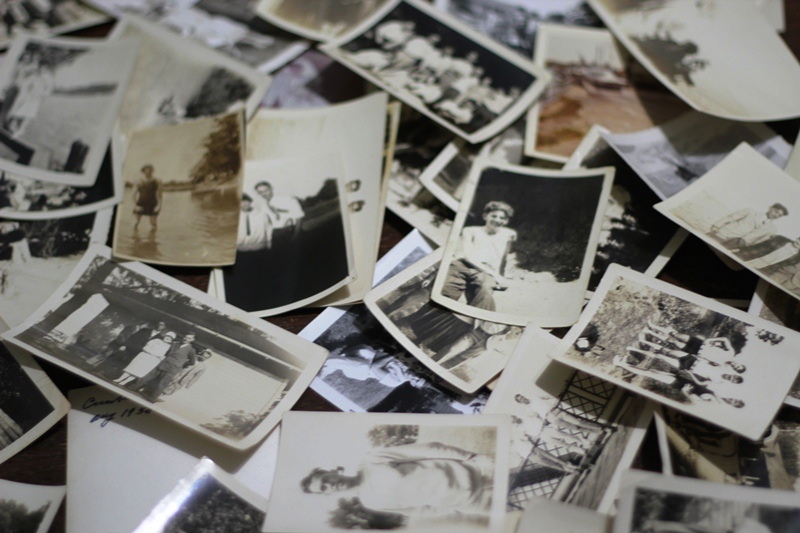 As a family historian, I've always been grateful to the long-gone folks who took 30 seconds to identify people on the backs of their snapshots. In the large shoebox of Brownie pictures I inherited from my grandmother, most with no notations (since it was obvious to her who they were!), I enjoy this note the most.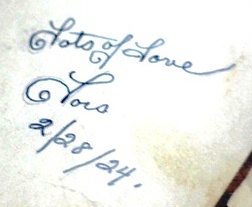 Eighty-nice years ago, Lois even took the time to double-over the ink to be sure it came through clearly. She seems fun and perhaps a bit scattered -- not everyone's slashes go in two directions and not all dates have a period, but the flip side of the picture seems to bear out my armchair psychoanalysis...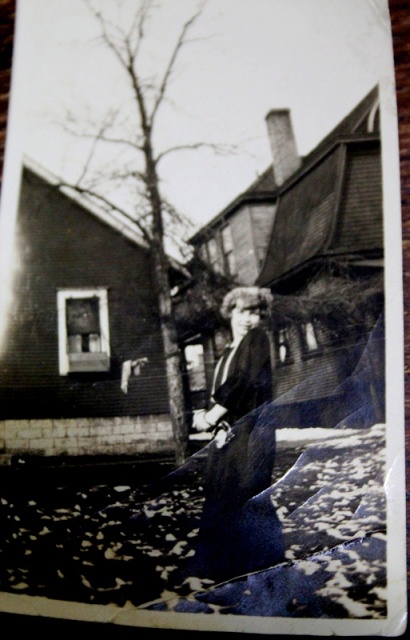 A middle of leaf-covered yard is a funny place to strike a pose, but Lois doesn't seem to mind.
Lois would probably be 110. I don't suppose she's still with us. But I was reminded of her this afternoon.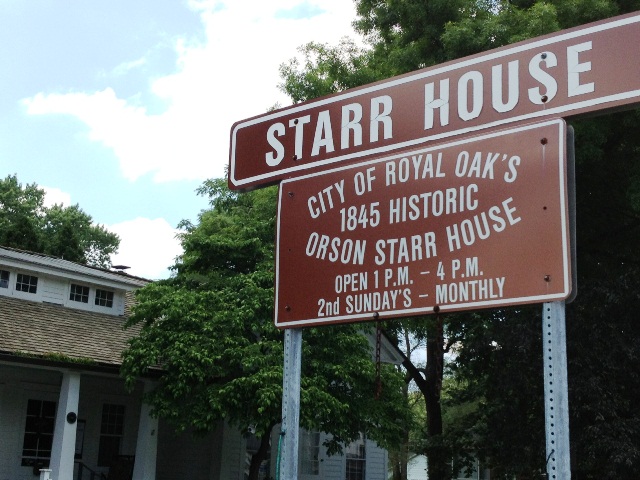 We'd driven by the sign for 21 years. The Starr House had been there since 1845, odds are it would be around the next second-Sunday of the month, the only three hours it was open for tours. But today, on our way back from garage-saling, my wife and I were heading north on Main Street in Royal Oak and noticed that we had an unusual amount of spare time -- and it was between 1-4 p.m. on a second Sunday!
Orson Starr's house still stands, still in great shape -- even better than his famous cowbells.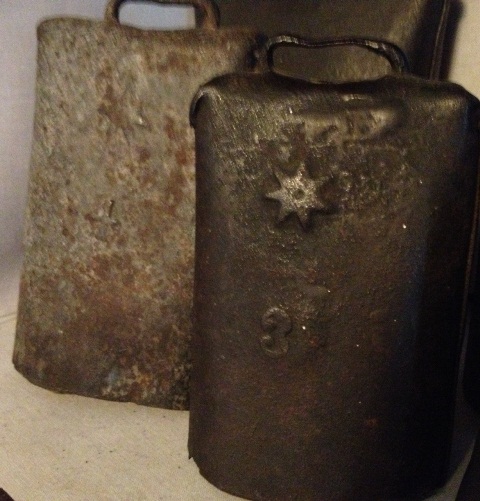 In November, the historians of Royal Oak will be celebrating his 210th birthday. And inside the home, we met Lois Lance, a 96-year-old expert on the Starr family who was able to quickly list off a series of events planned at the home through Christmas. She is the author of Royal Oak Twigs and Acorns and is an eager educator still.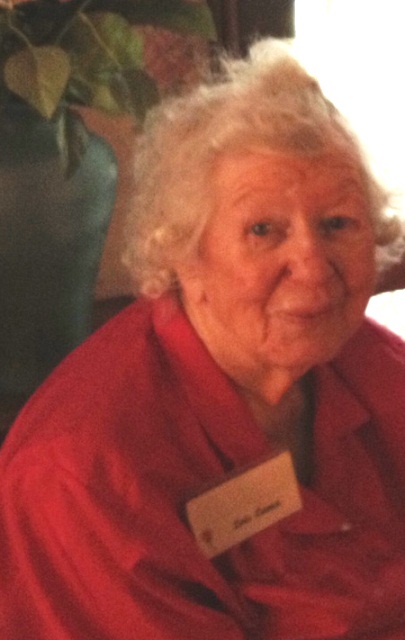 "We really want to share all of this with students," she stated as she told me of a very interesting talk coming up on September with expert builder Bob Muller who will share some of the tools that were used when the pioneer built his home 20 years before the Civil War. "The kids can sit right in here on the floor. We just want to get the word out that they're welcome."
She showed me her own wedding dress that is part of a current display of historical wedding gowns. And she also showed me her wedding picture that took place in her family's living room.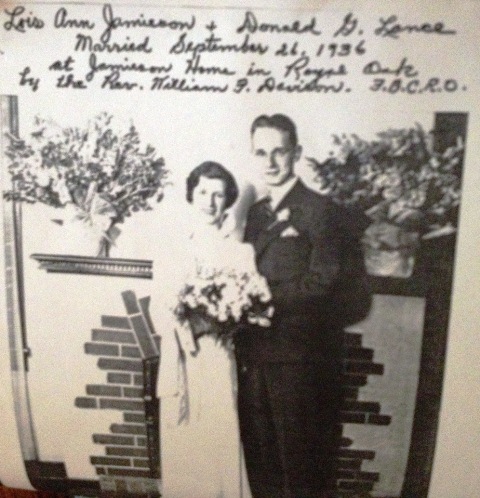 Lois's youthful enthusiasm for sharing stories is what is the fun side of history for me as well -- what always pulled me in.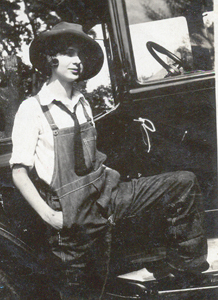 The snapshot above looks quaint enough. I remember my grandma telling me about it, she was helping wash her dad's electric car. But the best part was her story that followed next, "I hated that car. The nuns always made me drive them all over town to take them on errands." So, if anyone's curious, it was Laura Kelly Walsh who killed the electric car -- not the Big Three.
On our tour, I laughed when I empathized with the frustration that Mr. Starr must have felt when his ten-foot-tall headboard didn't fit into his eight-foot tall house. (The studs were cut too short, a descendant reported, so the ceilings were lower than they were intended to be.) The top of the piece of furniture had to be removed to fit in the bedroom.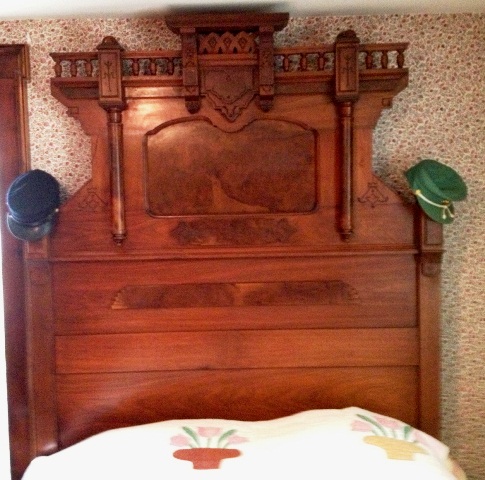 I thought of all the trips my family has taken all over the country to walk into old homes like this one -- but like New Yorkers who don't visit the Statue of Liberty, it's probably too close to home.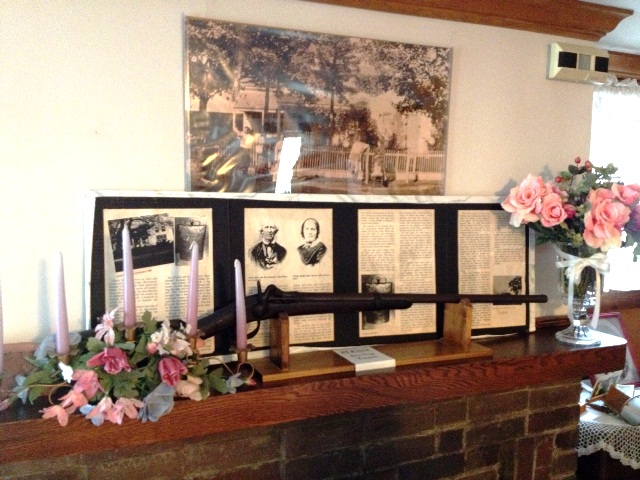 Out in the parlor, over the mantel and gun, is an old photo of the Starr family in their front yard.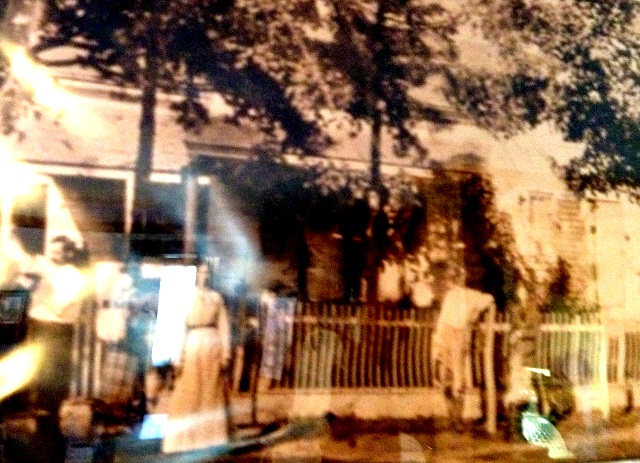 I like to get shots like this and go outside and try to imagine where people were standing a century earlier.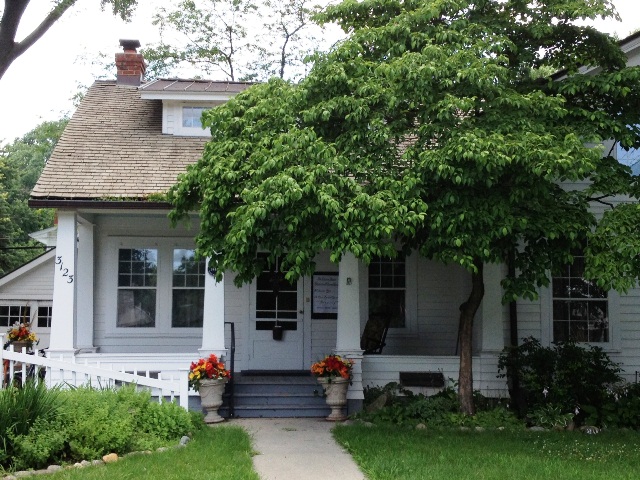 The upstairs of the home is a gold mine from the Royal Oak Historical Society with snapshots covering the wall depicting Royal Oak through the last two centuries -- and including the very important anecdotal information as well. I think Lois downstairs along with "Lots of Love, Lois" would approve.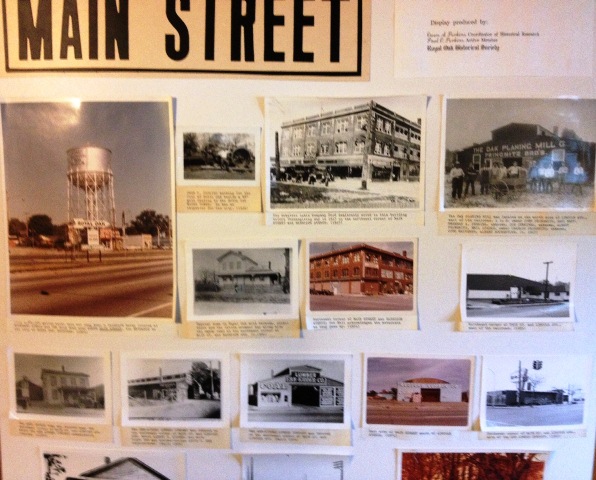 Our guide made me think of the other Lois: "We're so grateful for people who write on the backs of these old photos. What are people going to do 100 years from now with everything digital?"
A good question. I think of that pile of photos on my table and how fortunate I was to show many of them to my grandma's youngest brother Jerry, who died in 2004 at 93 years. He was able to help me identify many friends and cousins of his eight siblings. Without "lots of love" from people like Lois and the volunteers at the Orson Starr House Guild, those pictures aren't worth two words, let alone a thousand.
So grab those old pictures and a pen, sit down with your parents (or grandparents, if you're lucky) at the dinner table and make some quick investments in your family's future. Who knows, you might even end up on a museum wall someday!
For further information of upcoming events at the Starr home click here.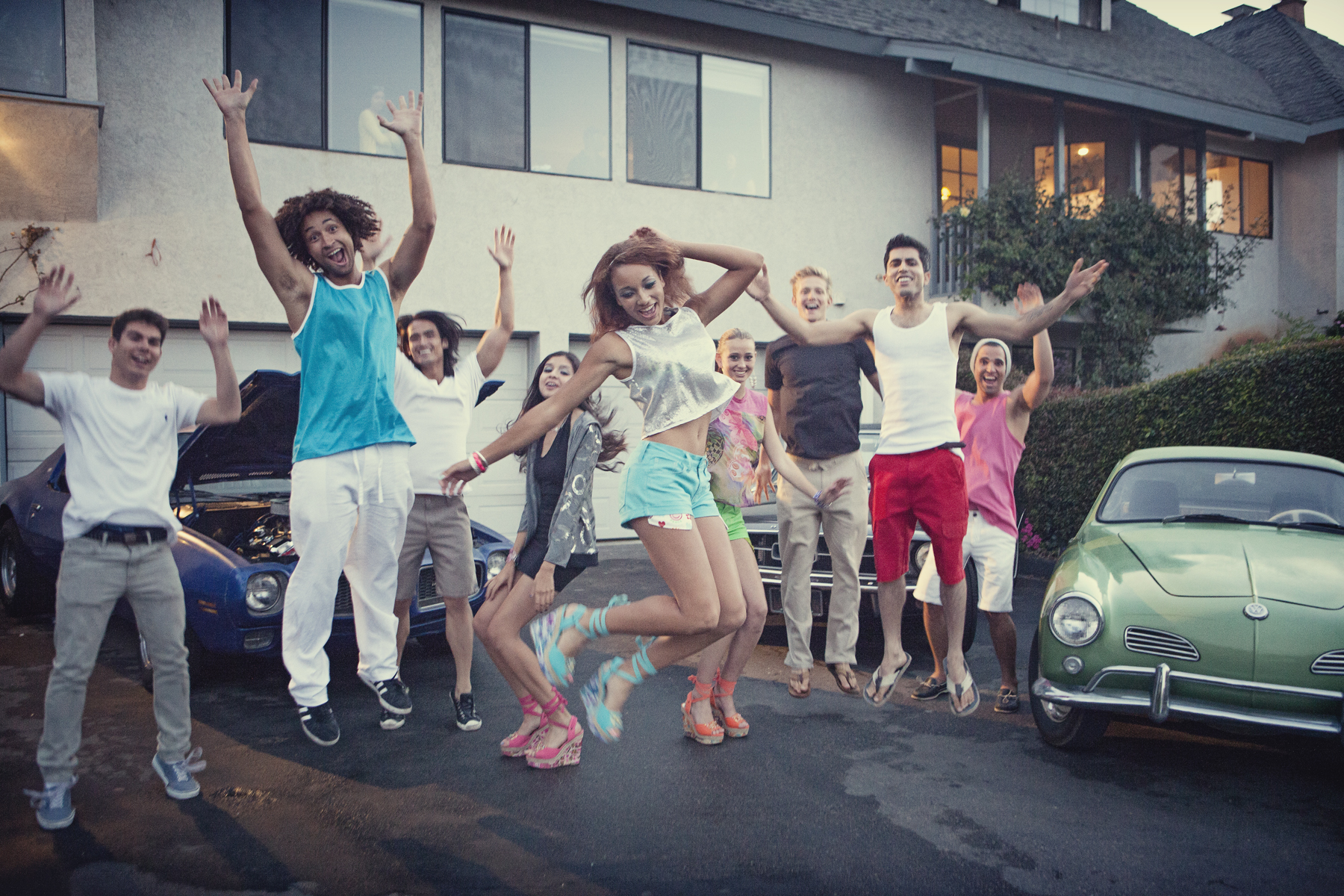 Related
Popular in the Community