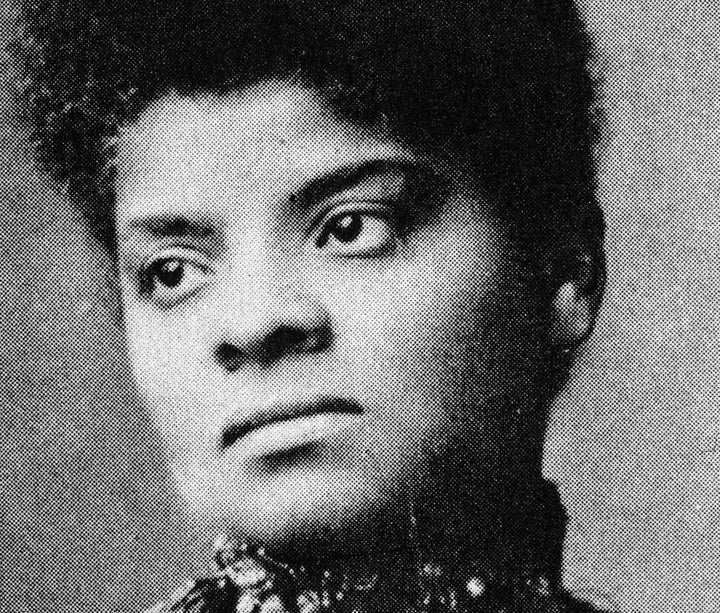 "One had better die fighting against injustice than die like a dog or a rat in a trap." ― Ida B. Wells
On May 19, 2017, the iconic civil rights organization, NAACP, announced a "new direction, focus and accountability." The New York Times characterized this forthcoming transformation as a response to "the outcome of the presidential election, Mr. Trump's governance and fast-moving news cycles." I've long been curious about how today's NAACP defines its leadership role among people of color as compared to the past. Also, this "new direction" makes me wonder what one of the organization's founders, Ida B. Wells, would think or do if she were here today. So, I called my friend, Michelle Duster.
Michelle Duster is a writer, speaker, and educator who focuses on work that highlights the positive contributions of African Americans and women. She has written numerous articles, essays and books including Ida In Her Own Words (BW Publishing, 2008) and Ida From Abroad (BW Publishing, 2010). She co-wrote the children's history book, Tate and His Historic Dream (Highlights of Chicago Press, 2014) which was a finalist for the Phillis Wheatley Book Award and co-edited and published, Shifts: An Anthology of Women's Growth Through Change (MuseWrite Press, 2015) which was a finalist for the 2016 Next Generation Indie Book Award the 2015 USA Best Book Award.
Robert: Michelle, tell us about your relationship to Ida B. Wells.
Michelle: Ida B. Wells was the mother of my paternal grandmother, Alfreda Barnett Duster. My father, Donald Duster, was one of Alfreda's five children.
My great-grandmother, Ida B. Wells, was born into slavery on July 16, 1862, in Holly Springs, Mississippi. She was orphaned at age 16 after both of her parents and a younger sibling died from a yellow fever epidemic. In order to support and care for her five remaining siblings, she secured a job as a teacher in rural Mississippi where she worked for a couple of years. She eventually moved to Memphis where she continued teaching before becoming a leading journalist, civil rights activist and suffragist.
In 1892, when her newspaper office was destroyed by an angry mob and a price was put on her head in response to her outspoken writings, Ida B. Wells was exiled from Memphis, and barring one undercover visit, she stayed away from the South for the remaining 39 years of her life. In 1893 and 1894, she traveled across the United States and throughout the United Kingdom, passionately writing and speaking out against lynching. She eventually moved to Chicago and married Ferdinand L. Barnett in 1895. The widowed Ferdinand was an attorney and owner of The Conservator, one of Chicago's Black-owned newspapers. In addition to the two children from his first marriage, he and Ida had four children together.
Ida B. Wells-Barnett continued her activism while juggling motherhood and her many civil rights commitments. In 1909, she was one of the founders of the NAACP, although she very quickly had conflicts with its leadership because she was perceived as too "radical." She also worked with Susan B. Anthony as a leader in the movement for women's suffrage.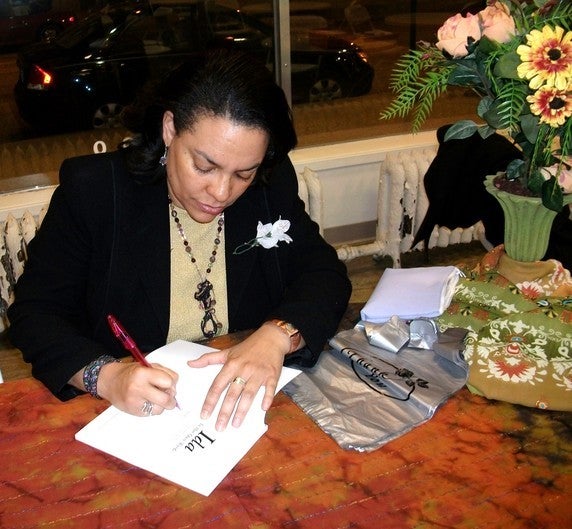 Robert: As recorded on the organization's website, "The NAACP was formed partly in response to the continuing horrific practice of lynching and the 1908 race riot in Springfield, the capital of Illinois and resting place of President Abraham Lincoln. Appalled at the violence that was committed against blacks, a group of white liberals that included Mary White Ovington and Oswald Garrison Villard, both the descendants of abolitionists, William English Walling and Dr. Henry Moscowitz, issued a call for a meeting to discuss racial justice. Some 60 people, seven of whom were African American (including W. E. B. Du Bois, Ida B. Wells-Barnett and Mary Church Terrell), signed the call, which was released on the centennial of Lincoln's birth."
Michelle, what is the NAACP's greatest legacy?
Michelle: I can only speak from my personal perspective. When I think about the NAACP, what comes to mind is the fight for voting rights, equal access to education and public accommodations. Of course, they've done many other things, but those three things stick out the most.
Robert: It's been 53 years since the Civil Rights Act. Do you think the NAACP began losing its purpose after we all believed that discrimination and overt racism were retreating in this country after the Civil Rights Act?
Michelle: I don't think the organization began losing its purpose. I think the methods they have used to achieve their goals have been much more mild and passive than how my great-grandmother chose to confront injustice. She believed they were too passive in dealing with issues that she perceived as urgent. My great-grandmother became disillusioned with the NAACP shortly after it was founded and she wasn't very active in the organization that she was involved in creating.
In her autobiography, which she wrote in 1930, she said, "This movement, which has lasted longer than almost any other movement of its kind in our country, has fallen far short of the expectations of its founders. It has kept Miss Mary White Ovington as chairman of the executive committee….[she] has made little effort to know the soul of the black woman; and to that extent she has fallen far short of helping a race which has suffered as no white woman has ever been called upon to suffer or to understand."
I know that the NACCP works to ensure the political, educational, social, and economic equality of all citizens. The specific work that I am most familiar with happened during the 1950s and 1960s through the work of Thurgood Marshall and the Legal Defense Fund and the voter registration efforts that took place in the South with leaders like Medgar Evers. In addition, Rosa Parks was part of the NAACP and what she did was clearly quite significant. What she did would have been much more difficult without the support of the NAACP. People act like Rosa Parks did everything alone, but they forget that she was a secretary for the NAACP and had the organization behind her.
Robert: Over the last few years, we have seen the killing of unarmed Black people by officers including; Eric Garner, Dontre Hamilton, Michael Brown, Tamir Rice, John Crawford III, Ezell Ford, Tanisha Anderson, Jerame Reid, Eric Harris, Walter Scott, Freddie Gray, Laquan McDonald, Kendra James and others. Is there any comparison of these deaths to 19th and 20th century lynchings in the South?
Michelle: The comparison is that innocent, unarmed Black people are being killed by law enforcement agents with few or no repercussions, just as they were during the time of my great-grandmother. The excuses that they "feared for their lives" when the person was running away from them or was on the ground face down in handcuffs or saying that the Black victim was "reaching for a gun" when they had both hands up should be considered ludicrous and unacceptable defenses.
But, we live in a world where Black people are still perceived to be and are treated as though we are aggressive, dangerous and "suspects" no matter how minor the infractions are. The fact that we are treated harshly and as being guilty first is part of a continuum of how we've experienced law enforcement or have been confronted by people in power for centuries. I think the fact that law enforcement officers have gotten away with murder has led to average citizens feeling that they too can get away with murdering Black people under the pretense that they felt "threatened" by those people who are playing music too loudly (Jordan Davis) or walking down the street eating Skittles (Trayvon Martin).
I marvel at how kindly Dylann Roof was treated by law enforcement officials; after it was known that he killed nine innocent black people at a church; after they had welcomed him to join them and he participated in a prayer with them. The police actually arrested him "without incident" and because he was "calm and didn't talk" they bought lunch for him. So, a known mass murderer is treated with more dignity than most innocent African Americans. This reminds me of my father telling me how German POWs were treated with more compassion by Americans than African American soldiers were in World War II.
Innocent Black people are too often met with a harsh and threatening tone after being stopped for minor things like "traffic offenses." The fact that law enforcement can treat innocent Black people like we're criminals, while treating white criminals like they're old buddies, is infuriating to see. The unfair and harsh treatment doesn't always end up in death. I watched how those children who attended the 2015 pool party in McKinney, Texas were screamed at while having guns drawn on them by police who felt the need to exude excessive force because the children did what? They said something "smart" to them? Why should a stone-cold killer like Roof get treated better than a teenager in a bikini who says something "smart" or whatever other benign, non-violent behavior that police use as justification for slamming people against the ground? Why should it be necessary for children in our community be taught that the slightest thing they say or do around a law enforcement officers could lead to them being humiliated, assaulted or killed? It is a shame that this is our reality in the United States in 2017. And, the increased rhetoric regarding "law and order" doesn't make most people I know feel safer. In fact, the possibility of more violations occurring and being sanctioned with a new "war on drugs" is a concern.
People counter these concerns with statistics about "Black on Black crime." Well, of course, crime is committed in Black communities. But, if you're the victim of a crime committed by a Black person and you call the police, with the possibility you'll be violated by a police officer, where do you go for protection?
This relentless feeling that we aren't guaranteed equal protection and treatment under the law but actually need protection from the law, leads some people to feel like we live in a criminal "just us" system – where only Black people are treated as if we're enemies of the state, and endure harsh treatment and sentences for either minor or "alleged" crimes while others (who are sometimes cold killers) are treated with respect and dignity. It almost seems like it is just part of the African American experience to have negative encounters with police officers – no matter how educated and professional you are. I know people who have been stopped by police and questioned while parking their own cars in their own driveways of their own homes. It shouldn't be that way. All Americans should feel that law enforcement is here to "serve and protect" -- not "harass and intimidate."
Robert: These are questions law enforcement agencies across the country must ask themselves and we all should demand that justice be served by changing this dynamic. Let's talk about change of another kind. The NAACP wants to revamp itself in response to new challenges and in response to other organizations within the activism space like, Black Lives Matter. Based on your knowledge of Ida B. Wells, how might she respond to today's race-related challenges like; increasing income disparity, mass incarceration and unequal educational opportunities?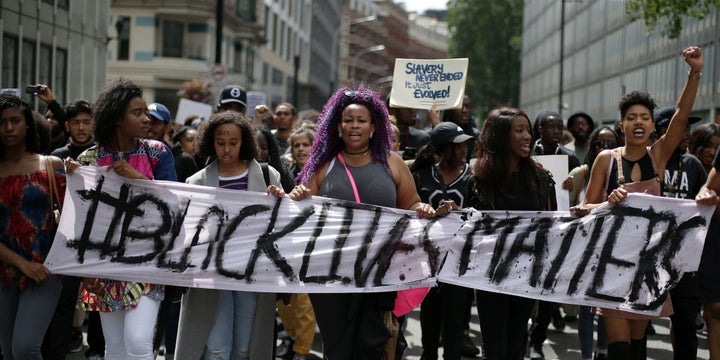 Michelle: While the NAACP is soul-searching and deciding how they will most effectively combat today's challenges, it seems that the National Action Network is doing work that is in alignment with the "radical" approach and philosophy that Ida B. Wells had. In fact, they started an Ida B. Wells Campaign.
Considering the fact that Ida B. Wells spent her entire adult life speaking out and fighting against racially-based injustice, I'm assuming she'd be sorely disappointed as well as outraged about how all of the work she did has not yet resulted in a fair and just society. Remember, she lived during a time when Black people – mostly men – were lynched without any due process of law. And, many suspected that the perpetrators of the lynchings were the sheriffs, judges, attorneys and other leaders. She said, "Beginning with the emancipation of the Negro, the inevitable result of unbridled power exercised for two and a half centuries, by the white man over the Negro, began to show itself in acts of conscienceless outlawry."
What drove her relentless fight for justice was the sense of hope that things could change. Again, I think she'd be disappointed that, after we managed to elect an African American president, our country has slipped into such a racially-charged environment. America has become more diverse since her lifetime. She would be just as fervent in her fight for equality for the Latino and Muslim communities as well as many others. She seemed to feel that everyone needed to be treated with dignity and equality.
I'm guessing that the efforts and focus on rolling back the clock on the progress we've made over the past 50 years would remind her a little bit of how there was such a backlash against the progress Black people made during Reconstruction from 1865 to 1877. It seems that whenever we make progress, when we gain a little bit of political, economic, housing and educational opportunities, that progress is met with rage and a desire to destroy us as a people. What seems to be happening is almost like a second post-Reconstruction period where a lot of the gains that we've experienced in the past several decades are met with a determination to strip opportunities and rights away.
We can all learn from history because it does seem to be repeating itself. We must fight this backlash with the truth, with building and supporting our own institutions, and using international pressure to address injustice. My great-grandmother believed, "The way to right wrongs is to turn the light of truth upon them." During her campaign against lynching she shined light on the problem here (at the World's Fair of 1893) and on an international stage during her speaking tours in England in 1893 and 1894.
This is what we must do today. During my great-grandmother's time she had the newspapers, pamphlets and live speaking engagements to disseminate the truth. Today was have newspapers, radio, television, smart phones, blogs, websites, Youtube and many other technological advances to help get the word out. However, the scary thing is that sometimes even the truth doesn't matter. People see these atrocities and still try to figure out how to justify them. Hopefully, one day we will live in a world where the lives of African Americans are considered to be equal to those in power and deserve the same level of respect as others.
Robert: This is a fascinating perspective from you, Michelle, and from Ida B. Wells. I must say that, if bold action is part of the remedy for what ails the NAACP, announcing their "new direction" late on a Friday afternoon—thus dodging the television news cycle—may not set the tone for an aggressive approach. We can hope for the best though. In the meantime, we'll look forward to learning more about the Ida B. Wells Campaign and, of course, more about the "new" NAACP. I'd like to see them both succeed. Thank you.
Find me at @DouglassFamily
Popular in the Community