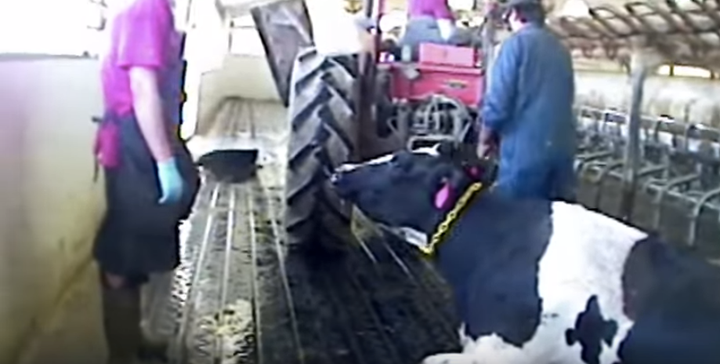 A hard-to-watch video, filmed in 2012 by undercover investigators with Mercy for Animals, shows Idaho dairy farm workers viciously abusing cows.
On Monday, a federal judge struck down Idaho's anti-whistleblower law, finding that it violates the First and 14th Amendments. This is the first time such an "ag-gag" statute has been successfully challenged.
Chief U.S. District Judge B. Lynn Winmill excoriated the law. "The effect of the statute will be to suppress speech by undercover investigators and whistleblowers concerning topics of great public importance: the safety of the public food supply, the safety of agricultural workers, the treatment and health of farm animals, and the impact of business activities on the environment," he wrote.
The lawsuit was brought by a coalition of animal-oriented groups, including the Animal Legal Defense Fund and Farm Sanctuary; civil liberties proponents, like the American Civil Liberties Union of Idaho; and the Center for Food Safety.
"This is a huge victory not only for the Constitution but animals and consumers," Matt Rice, director of investigations for Mercy for Animals, told The Guardian. "The law was an attempt to sweep evidence of animal abuse, food safety problems, environmental violations and other crimes under the rug and keep them hidden from public view," Rice added.
Seven other states still have similar laws: Kansas, Missouri, Utah, Montana, Wyoming, North Dakota and North Carolina, whose measure is the most recent and some say the most dangerously expansive. These laws are deeply opposed outside the agricultural sector.
"What could be of greater public interest than knowing about the processing of the food we place on our dinner tables?" Ken Paulson, president of the First Amendment Center, asked The Huffington Post rhetorically.
"The decision is great news for those of us who have opposed these laws, but it is only the beginning," he said.
"This statute was part of a concerted nationwide effort to silence animal advocates and keep the public in the dark about the routine violence committed against animals in the agricultural industry," Liebman said. "So the implications will be felt throughout the country."
Even if the effects of Monday's decision are limited to just one state, it's significant, said Public Justice's Leslie Brueckner, one of the lawyers who represented the plaintiffs in the Idaho case.
"Yesterday's ruling is one step towards ensuring transparency in America's food industry," Brueckner said. "It means that Idaho's factory farms can no longer operate in secret."
Or as Rice of Mercy for Animals said, "We do look forward to resuming our important work exposing cruelty to farmed animals in Idaho."
Here's the Mercy for Animals video -- it's extremely graphic: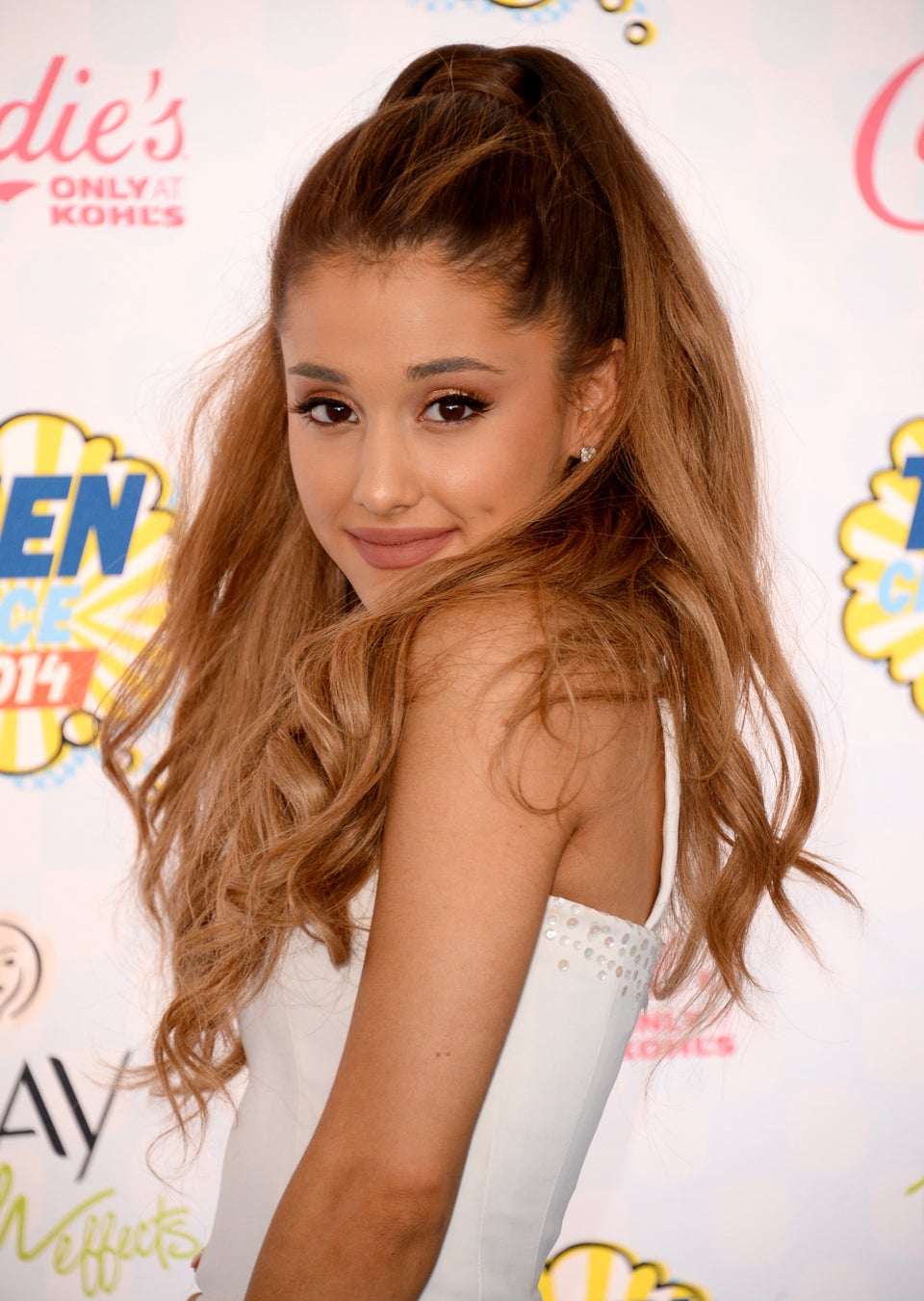 Celebrity Vegetarians
Popular in the Community