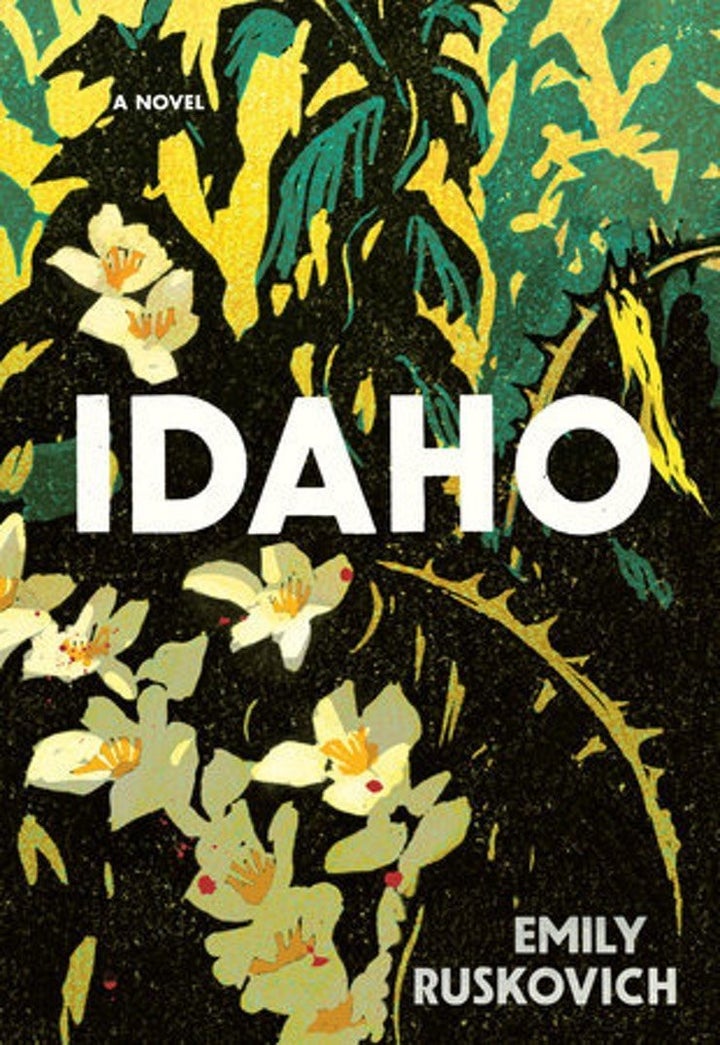 Twenty years ago, JonBenét Ramsey, 6-year-old daughter of a wealthy Colorado family, was murdered. Three months ago, CBS aired a documentary special about the case, which remains unsolved. The panel of investigators concluded that, though viewers should make up their own minds, the evidence pointed to her brother, Burke Ramsey, who was 9 years old at the time. This week, Burke Ramsey sued CBS for $750 million, claiming he suffered "permanent damage" to his reputation.
CBS isn't alone in searching for that true crime breakout hit to compete with investigative dramas like the first season of the podcast "Serial" or the documentary series "Making a Murderer" and "The Jinx." The relentless hunt for details in cases like the Ramsey murder can become grotesque and exploitative, especially when no further truths are brought to light, but it's rooted in an understandable human urge: When confronted with a horrific crime, we want to know everything, to make sense of it. Who did such a thing? Why? How? What is the correct response?
This thirst for clear-cut answers chafes with literary fiction's emphasis on nuance, ambiguity and a willingness to end without tidy summations. So in Idaho, a literary novel about a horrific and baffling crime, the tension between what author Emily Ruskovich will reveal and what readers long to know can be excruciating. Told from the perspectives of Ann, the loving younger wife of a man who tragically lost his family; Jenny, his ex-wife; and Jenny's cellmate, Idaho obsesses obliquely over the horrifying moment that tore apart Jenny and Wade's family.
When the novel opens, eight years into Ann and Wade's marriage, she's still gripped with a need to understand what happened before they got married. The sudden death of his younger daughter, May, and the disappearance of his other daughter June, has scarred her husband's life, but Ann has never felt right probing for details beyond what he offered freely, which were scarce. Now, at 50, he's succumbing slowly to some form of early onset dementia, and the moments when he seems to forget he ever had another wife or children at all are growing frequent. Looking back on the years since they met, and their loving but shadowed marriage, she longs to piece together what happened before his memory has completely slipped away.
Ann, who grew up in England, came to Idaho in her late 20s looking for a change. Teaching music at a local school, she develops a tender spot for Eliot, a high school boy who lost a leg in a freak accident (falling through a rotting pier where he'd ventured to find his backpack); so did June, Wade's young daughter, whom Ann catches leaving a love token for the older boy at his locker. In reaching out to June's family to discuss the incident, Ann meets Wade, who begins to come by for piano lessons in hopes of fending off the mental slippage that has plagued his older family members. Later, she sees the horrific news reports about her student. When Wade comes back for another lesson, many months after his daughter's death, Ann simply and quietly offers to marry him.
Meanwhile, in a women's penitentiary, Jenny is quietly wasting away. Abasing herself in service to other inmates, she almost relishes her lifelong imprisonment, knowing that she at least has been given a punishment she knows she deserves.
Early in the novel, it becomes clear that Jenny is the reason May and June have been lost, though the violent killing of her youngest daughter hardly seems to square with everything else we learn of Wade's first wife, his teenage sweetheart. It's Ann, years later, who seems to struggle with this fatal contradiction, hoping to find what subtle but explosive impetus might have snapped something in her predecessor's mind. For Jenny, no search for motives or explanations can matter, not because she necessarily understands what she did, but because understanding it will change neither her guilt nor the loss of her daughters.
Ruskovich's prose, which keenly captures the harsh beauty of the Idaho mountains where the novel takes place, can be intoxicating; the sticky sourness of lemonade and the sting of woody smoke in the air hit the reader almost viscerally in the tastebuds and nose.
Yet the forceful, crackling life of her scenery isn't quite matched by the characters that move within it. By giving the narration of the novel mostly to its women, Ruskovich sets Wade, the man at its heart, to the side. Aside from jumbled memories of his early years, his romance with Jenny, we hear little directly from him. The result, perhaps intentional, is that he remains a cipher, from the shape of his mourning to the possible shades of guilt, rage, heartbreak and betrayal that might lie underneath it.
Despite the closeness with which we observe Ann, however, her feelings and actions still seem enigmatic as well. She adores her husband so much she builds her life completely around his comfort, but why? Why does she rush to care for him, marry him, so soon after the tragedy he suffered, when he is a relative stranger? Why the lingering fascination, which she can never shake, with his ex-wife? Jenny, with her far more profound potential to reveal, offers no why or how either; aside from her insistent need to be left in prison for life, she, too, is mostly unreadable. Whole threads of the plot ― Ann and June's shared crush on Eliot, and his later reappearance in the narrative ― seem adrift from the heart of the book.
At times, Idaho seems to be taunting readers with our own desire to know. The book constantly dances toward revelations about the fatal day, then spins away, leaving us to grapple with our own obscene need to find out such private, incomprehensible secrets. But by that token, setting an entire novel around such a shocking act, without justifying its presence through some meaningful psychological exploration or other excavation of truth, bears its own whiff of needless prurience. It's a novel about the psychological ripples of an unthinkable crime, but it ultimately wavers when it comes to laying bare the psyches of its subjects, which remain too opaque to be revelatory.
Lyrical, sharply beautiful prose washes through Idaho, a dark and poignant debut that never quite manages to bring its characters to life yet remains gripping from beginning to end.
What other reviewers think:
Kirkus: "Ruskovich builds poetry out of observing the smallest details — moments of narrative precision and clarity that may not illuminate what happened the day of the murder but which push the reader to interrogate the limits of empathy."
The A.V. Club: "Idaho is sad, but not despairingly so. Ruskovich's prose is lyrical but keen, a poem that never gets lost in its own rhythm."
Emily Ruskovich received an MFA from the Iowa Writers' Workshop and has published short fiction in outlets including One Story and Zoetrope. In 2015, she won an O. Henry Award for her short story "Owl." Ruskovich grew up in northern Idaho. Idaho is her debut novel.
Readers who love beautiful nature writing and stories about the dark side of humanity.
"They never drove the truck, except once or twice a year to get firewood. It was parked just up the hill in front of the woodshed, where it collected rain in the deep dents on the hood and mosquito larvae in the rainwater. That was the way it was when Wade was married to Jenny, and that's the way it is now that he is married to Ann."
"As soon as school was out, they were married. She quit her job. He held her and she breathed in the smell of his coat, moving her cheek against him in disbelief that this was what they felt. But it was; it had been all along. She moved into his small house on the mountain an hour north of the school, where he ― they ― raised goats for meat and milk, he trained dogs and made knives, and she gave piano lessons in their home. Adult students only, no children. She boiled the chickens she raised and ate soup with Wade at night. They made love under the scratchy wool blanket, found surprise in each other's ordinariness, safety in each other's pleasure.
"She pounded her own boots against a post to get the mud off, and set them down on the porch beside his.
"She dragged the firewood down the hill in a blue sled.
"She loved him so much that there was never anything else she might have done."
Idaho
By Emily Ruskovich
Random House, $27.00
Publishes Jan. 3, 2017
The Bottom Line is a weekly review combining plot description and analysis with fun tidbits about the book.

Every Friday, HuffPost's Culture Shift newsletter helps you figure out which books you should read, art you should check out, movies you should watch and music should listen to. Sign up here.
Related
Before You Go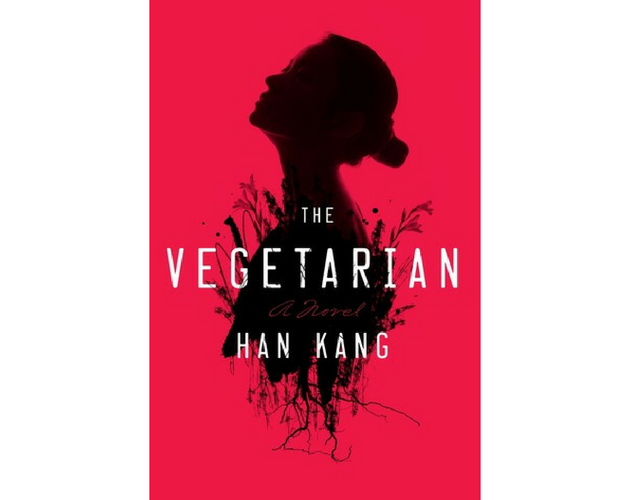 Best Books of 2016