 SALMON, Idaho, March 11 (Reuters) - The Idaho House of Representatives on Monday approved a largely symbolic measure that would make it a crime for state and local police to enforce new federal firearms restrictions, in a show of defiance against gun control proposals from the Obama administration.
The measure cleared the Republican-controlled House by a 55-13 vote and now heads to the state Senate.
Under the bill, state or local officials who help enforce any new federal gun limits could face up to a year in prison and a maximum fine of $1,000. The legislative gambit represents the latest effort by lawmakers in certain states, mostly in the West and South, to undercut new federal gun restrictions even before they might become part of U.S. law.
State Representative Mark Patterson, a Republican and the author of the Idaho bill, said his state's residents were sure to welcome the legislation because it prevents police from "kicking in their front doors to take their firearms."
The move by Idaho lawmakers comes amid a renewed debate over gun control in the United States following a December shooting rampage at a Connecticut elementary school that saw a gunman kill 20 children and six adults.
The U.S. Senate Judiciary Committee on Thursday voted to advance a bill to make it a federal crime to engage in "straw purchasing," or buying guns on behalf of those prohibited from owning them. It was the first of four gun-control measures that are expected to pass the Democratic-led committee.
Following the massacre in Connecticut, President Barack Obama proposed reinstating a ban on the sale of military-style semi-automatic rifles, limiting the capacity of ammunition magazines and more extensive background checks of prospective gun buyers.
Republican-controlled legislative bodies in at least a dozen states, including Montana, Wyoming, Texas and Virginia, have pushed back against proposed U.S. gun laws by passing or introducing bills that seek to mount legislative obstacles to their enforcement.
In one example, a provision in a bill about bison hunting approved by the Wyoming legislature sets aside $250,000 for the state attorney general to sue if any federal actions limit big-game hunting with high-powered rifles. The measure automatically goes into law if Wyoming's Republican governor fails to sign or veto it by Thursday.
Even some lawmakers who support the Idaho bill acknowledge federal agents and not state or local police enforce U.S. laws, which would limit the scope of their measure. Idaho Representative Judy Boyle, a Republican, said the bill constitutes a "pre-emptive strike" against laws that are under consideration in the U.S. Congress but have not yet passed.
"We want to make it clear to citizens of Idaho that our police officers are our partners" in protecting the rights of gun owners, she said.
Vaughn Killeen, head of the Idaho Sheriffs' Association, warned the measure may damage state and federal law enforcement agreements that create task forces to stop illegal drug trafficking and often involve gun seizures.
Speaking against the bill on Monday, Democratic Representative Elaine Smith said, "I don't want to be pitting U.S. marshals against local law enforcement." (Editing by Alex Dobuzinskis, Tom Brown and Lisa Shumaker)

Before You Go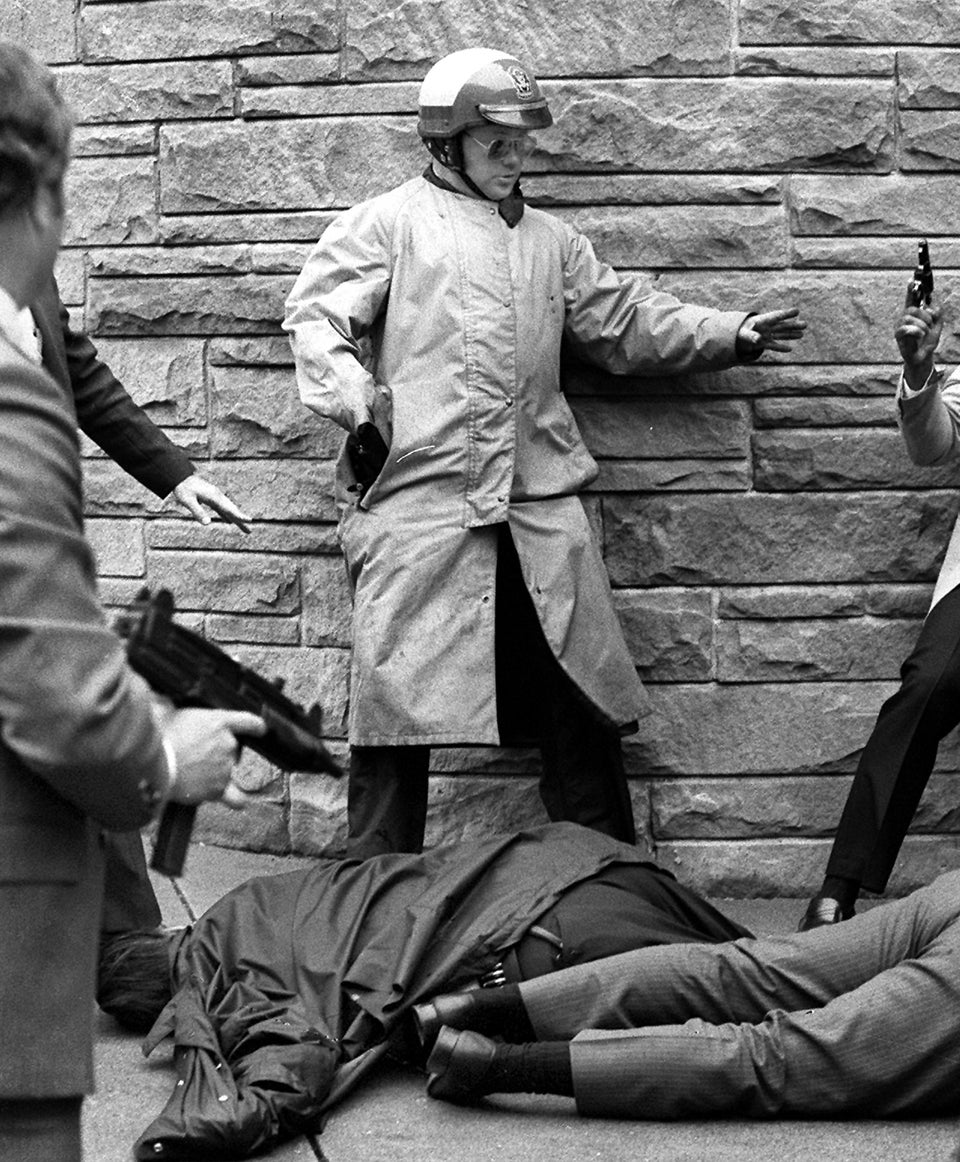 Pivotal Moments In The Federal Gun Control Debate
Popular in the Community