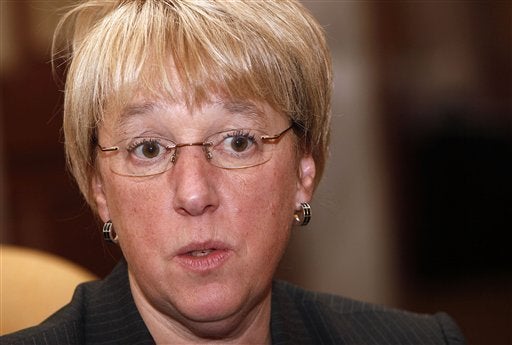 A tea party gathering in Asotin County, Washington turned more than a bit ugly on Saturday when a featured speaker actually called for the hanging of Sen. Patty Murray (D-Wash), the fourth ranking Democrat in the Senate and a vulnerable re-election candidate.
"How many of you have watched the movie Lonesome Dove?," asked an unidentified female speaker from the podium. "What happened to Jake when he ran with the wrong crowd? What happened to Jake when he ran with the wrong crowd. He got hung. And that's what I want to do with Patty Murray."
The event, which about 500 people attended, was organized by Lewis and Clark Tea Party Patriots, a group that (somewhat appropriately) advocates "Freedom of speech" as a cherished principle.
That a sanctioned speaker called for a hanging of an elected official, however, seriously pushes the boundaries of First Amendment freedom. And it's yet one more example of how the Tea Party movement is a double-edged sword for the mainstream political officials who seek to harness its energy.
REAL LIFE. REAL NEWS. REAL VOICES.
Help us tell more of the stories that matter from voices that too often remain unheard.