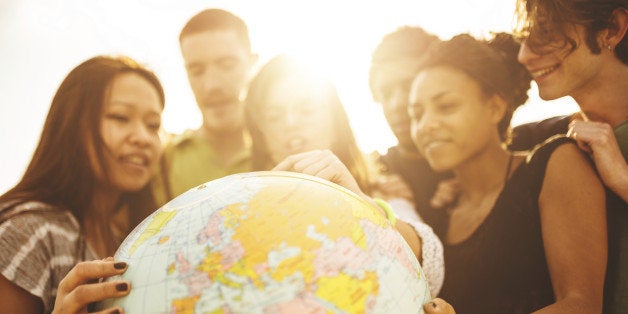 I was a dreadful student in college. A curriculum based on lectures, reading lists, and examinations didn't work for me. But when I entered the Peace Corps the experience was compelling. I wanted to understand the society I was living in, read everything I could find, and when I had the chance to see other volunteers we sat up late arguing about democracy, justice, and development theory. The experience shaped my life.
When I hear critics of liberal arts colleges evoke images of impractical young scholars removed from the world, and from responsibility, I find such misconceptions more amusing than threatening. My day-to-day experience with Hampshire students is just the opposite: even those newest to campus grasp that work in the community and direct engagement in national issues are key components of the learning experience. Experiential engagement with social issues is not an add-on or a sideshow; it is a critical part of their education.
Our motto is "to know is not enough" and throughout the history of the college students have been actively involved in issues they care about. Two current areas of engagement are the Black Lives Matter movement and the Fossil Fuel Divestment movement. As students learn and examine issues, they put their ideas into action to contribute to justice and positive change. The academic program includes projects, courses, and independent work, with faculty guidance, designed to support the development of the skills, confidence, and practical experience to become effective, ethical leaders and change makers.
Hampshire was and is not set up to fill the world with activists. We're happy to do so in order to meet the challenges of the future, but our experiential emphasis stems directly from John Dewey's ideas on experiential education and education for a social purpose.
Students do not just acquire knowledge; they also use it for a social purpose. There is an undeniable joy and delight that comes with the life of the mind. Engaging with real issues as one learns -- testing the life of the mind against the realities and social conditions of the world -- intensifies the combination of intellectually demanding and personally empowering education. Students who thrive in such a system are those who come to understand the full importance of self-reflection and critical analysis, which are essential both in social responsibility and to the creation of lifelong learners.
Calling all HuffPost superfans!
Sign up for membership to become a founding member and help shape HuffPost's next chapter