President Donald Trump probably won't be too pleased with a lot of the mail that shows up at the White House this week.
As part of the Ides of Trump campaign, thousands of people plan to send postcards to the president on Wednesday to share messages of concern, frustration and a little bit of mockery.
"This is about protesting with humor and sarcasm, which are things which I don't think [Trump] can handle very well and get under his skin," Ted Sullivan, one of the organizers of the snail mail push, told The Huffington Post.
Sullivan, a television writer and producer based in Santa Monica, California, came up with the idea with his friend Zack Kushner when they were talking about witty Trump protest signs they had seen at the women's marches in January.
"We're both writers, so we thought it was particularly inspiring, and [Kushner] said, 'I wish we could mail them to Trump,'" Sullivan said. "It came up like, oh, well you could turn them into postcards."
In their free time, they made social media accounts and a website calling on others to write postcards to Trump. More than 45,000 people signed up on their site or Facebook page over the last few weeks.
Some have shared photos of the postcards they intend to send. Others have hosted "postcard parties," where groups get together for marathon writing sessions.
While many of the postcards poke fun at Trump, others are more serious, urging him to consider the damage his policies could cause.
Sullivan said sending postcards is a cheap and easy way for people to make their voices heard ― although he has been writing notes for weeks, and has 500 postcards to mail on Wednesday.
"There are a lot of people, a majority of people who don't think like [Trump] does, believe what he feels and are upset by what he's doing," Sullivan said. "This was a chance to kind of connect those people."
Ides of Trump is a play on the ides of March, a mid-month date that carries some pretty dark symbolism as the anniversary of the assassination of Julius Caesar. Sullivan stressed that his group is against violent acts or messages. The reference is meant to be snarky, he said, and "poking fun at what seems to be an American Caesar."
While it seems doubtful that Trump himself will spend time reading thousands of critical postcards, Sullivan hopes they still make a point.
"The message we'd want him to understand is, 'Not on our watch,'" he said. "We are watching, we're not going away and we're not getting tired."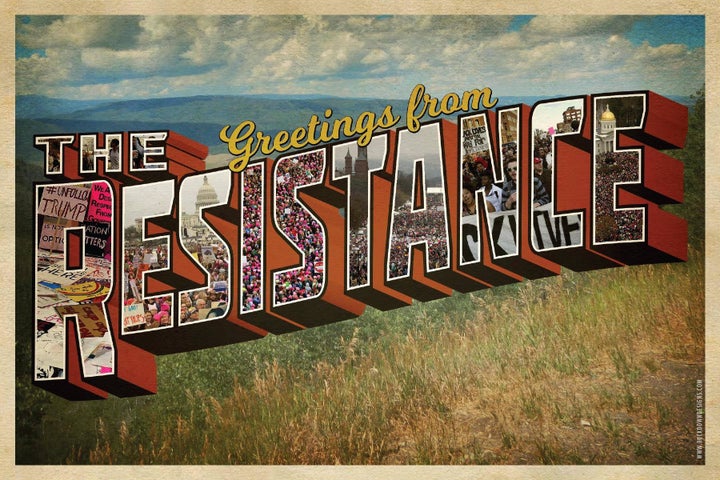 Before You Go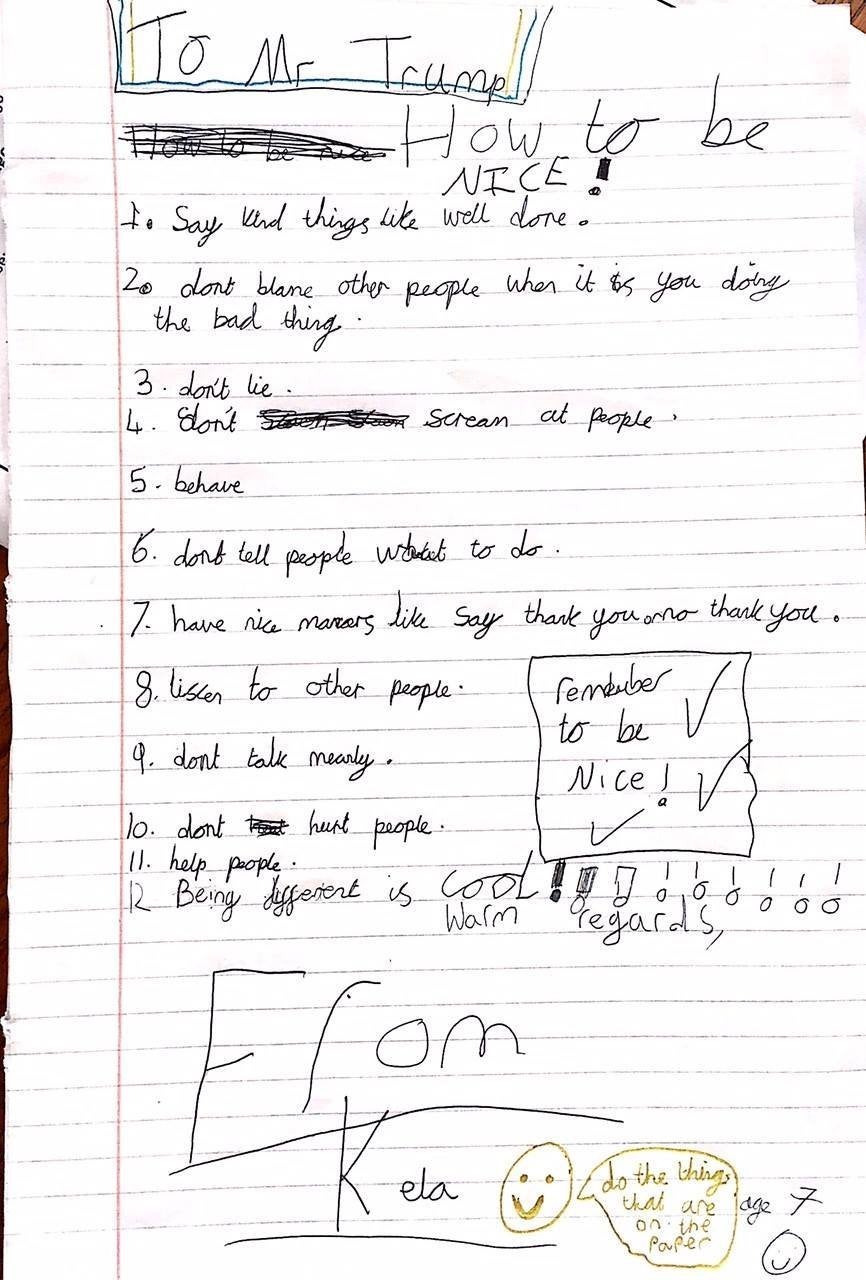 Kids Across America Send Letters To Donald Trump
Popular in the Community