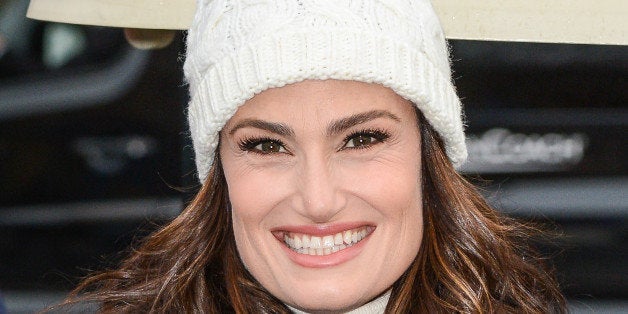 UPDATE: Idina Menzel appeared on the "Today" show on Monday morning and took back her previous comments about a possible "Frozen" sequel being "in the works." The "Frozen" actress told the host, "You know, I have no idea. I just assumed that because it's so successful that's what they're up to!"
EARLIER: Elsa may be back!
Word of a "Frozen" sequel first started circulating back in February when Disney chief Bob Iger hinted at the movie's franchise potential. Back in April, however, Disney chairman Alan Horn melted the sequel excitement when he said the studio was focusing more on a stage adaptation of the hit movie before a second film. Now, "Frozen" star Idina Menzel has revealed that a sequel is indeed in the works and that she hopes to return for it.
When recently asked by The Telegraph what she could reveal about the sequel and stage musical, the actress said, "That they're all in the works!" Don't expect to see Menzel on the stage as the Snow Queen, though. When asked if she was involved in either project, she responded, "Ah, yeah sure … Not the stage show, I don't know what will happen with that, but the movie hopefully. We'll see."
There's no further word on when either will happen, but we at least have the "Frozen" short film to look forward to. The short, "Frozen Fever," will be about Anna's birthday and is expected to be released in spring 2015.
Popular in the Community