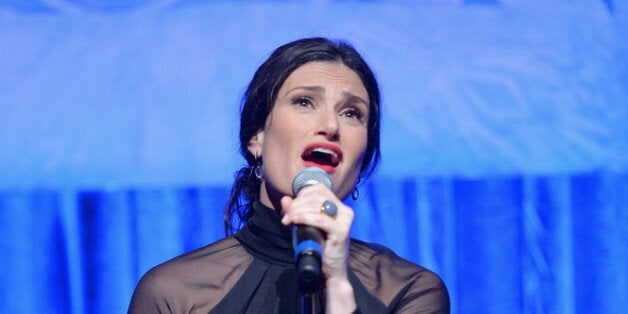 "I think I had an inkling of what was going to happen," co-director Chris Buck told HuffPost Entertainment about the track, which was co-written by Robert Lopez and Kristen Anderson-Lopez, after it was nominated for Best Original Song by the Academy Awards in January. "It was during the first weekend, and someone texted me that they went to a screening and when the credits came up, a group of eight to 10 girls got up and started singing and dancing to ['Let It Go']. Then they ran up to the front of the screen and started taking pictures of each other while the credits rolled. Somehow, this was different from a lot of other movies! It's been extraordinary."
For Menzel, who will perform "Let It Go" during the Oscars telecast on March 2, the success came as a complete shock, this despite her affiliation with another oft-covered musical theater classic.
"I knew it was a great song. I was proud to be part of it and to be given this beautiful moment in the film, but I had no idea [how big it would become]," Menzel told HuffPost Entertainment. "I was just happy to be involved, honestly. I know how lucky I am to have this. I had it with 'Wicked' and 'Defying Gravity,' and I feel so grateful."
Menzel voices Elsa in "Frozen," the older sister of Anna (voiced by Kristen Bell), who runs away after her magical powers of creating ice and snow are revealed at an inopportune moment. Menzel spoke to HuffPost Entertainment about "Let It Go" and why "Frozen" holds a special place in her heart.
When did you realize that "Let It Go" had taken on this life of its own? For the last month, every morning I wake up and someone has sent me a video of their child dressed as Elsa singing the song -- whether it's someone I know or don't know. It's hard for me to take any credit -- it's Bobby Lopez and Kristen Anderson-Lopez's writing, and the whole way the song is packaged into the film -- but I won't look a gift horse in the mouth. I'm excited and proud. I just brought my own experience to the song: being a woman and how women are sort of afraid of our own power sometimes. It's maybe scary to unleash that power. You think you're going to alienate people. Yet most of the time, I've learned in my life now, when I've finally really relinquished that inside me, I think it's really special and so many more doors open up.
Elsa is such a fascinating character because she's not the villain in a traditional sense. How much did you push to have her become more fleshed out? I was game to just be involved and be a part of the Disney family, but when they wrote the song, it started to determine the course this story was going to take. They realized that this could be a much more complicated and unconventional character. It just kept getting richer for me. Now I have a real source of pride about it, because I don't think there are that many characters in Disney films who are like this, as far as the villain goes. It's very important for me, too, because I've been trying to teach my son, who so often sees everything as bad guys and good guys when he watches things. I'm really trying to teach him that Shrek or The Grinch or Elphaba from "Wicked" -- all the green characters -- are mean or evil because something happened to them when they were younger. There are grey areas. It's hard to teach that to a 4-year-old, but I'm proud to be involved in this film and act as a liaison for that lesson.
To me, that's why "Frozen" has become such a hit: it combines traditional Disney hallmarks with a modern view of its characters. More than even my character, the idea that it's not about true love being the answer -- it's not about a man or a kiss or a perfect Prince Charming being the answer. It's about family and a bond between two sisters. That's why I think people are really gravitating to the film.
What was it like making an animated musical for Disney? I just loved this whole process. The directors, the composers -- everyone involved. They let me be a fly on the wall with the animators. That was fascinating. The animators are the true heroes behind the whole thing. What they do is genius. It's not just their creativity, but they pay such attention to detail and nuance. They had me come in one day and sit around in a big room with all the animators, who just asked me questions about how I sing, how I breathe, how I move my body when I sing. If you were doing this on stage, what would you be doing with your body? They let me come to a lot of daily sessions. I got to see the layers upon layers of work that they do.
You'll perform "Let It Go" at the Oscars in March. What can fans expect? We have to come up with an arrangement of the song. I'm just working on the song with my teacher, because it's not the kind of song you can wake up and roll out of bed and sing. It's a challenging song and quite acrobatic, so I have to be in my best voice. We'll see! I'm just hoping my soundcheck is back to back with Bono's soundcheck, because I've never met him in my life and it's like a dream for me to meet him.
Before You Go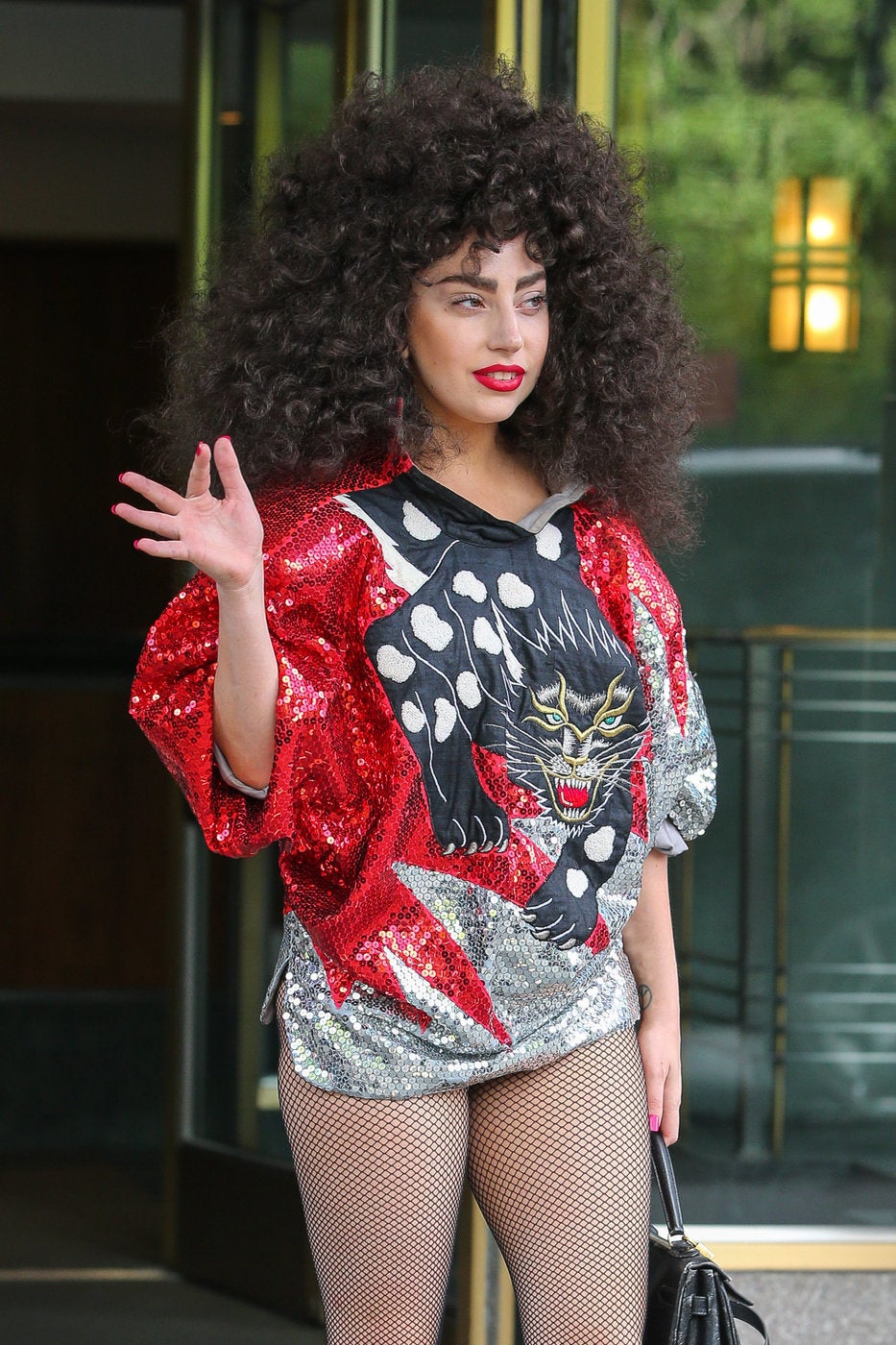 Celebrity News & Photos
Popular in the Community