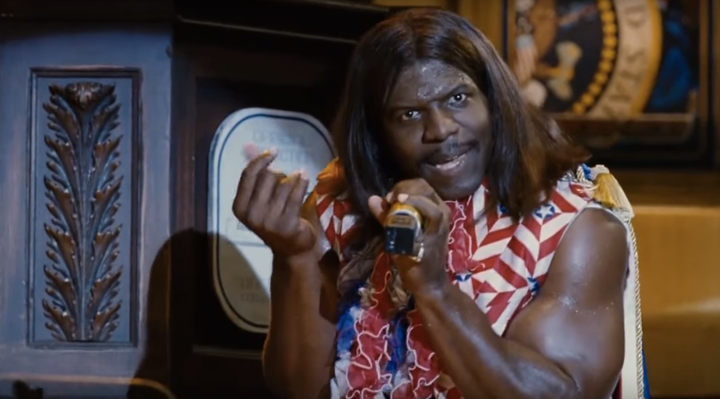 When Joe awakens from 500 years of cryogenic sleep, he enters a world of total and utter idiocy. Intellectual curiosity is dead, as is social responsibility. "The intelligent," the narrator explains, have become an "endangered species."
This was the plot of the 2006 cult comedy "Idiocracy," a satirical movie that poked fun at an imagined dystopian version of America, where everyone -- including lawmakers and government officials -- were morons. But this week, the film's writer said the world of "Idiocracy" had become all too real.
"I never expected 'Idiocracy' to become a documentary," Etan Cohen, who co-wrote the film, posted on Twitter on Wednesday.
"I thought the worst thing that would come true was everyone wearing Crocs," Cohen added.
As The Hill noted, Cohen, who also penned scripts for "Beavis and Butthead," "Tropic Thunder" and "Men in Black 3," wasn't the first of the "Idiocracy" crew to take a jab at the absurdity of the current election cycle.
Actor Terry Crews, who played President Dwayne Elizondo Mountain Dew Herbert Camacho in the film, tweeted in character last month:
In 2014, director Mike Judge said fans often contacted him to comment on the apparent accuracy of "Idiocracy."
"People will email and post stuff on my Twitter that's like, 'Hey, you predicted it right!' So that's always nice. But it's not always nice because you want the world to become a better place," Judge told The Verge.
Popular in the Community