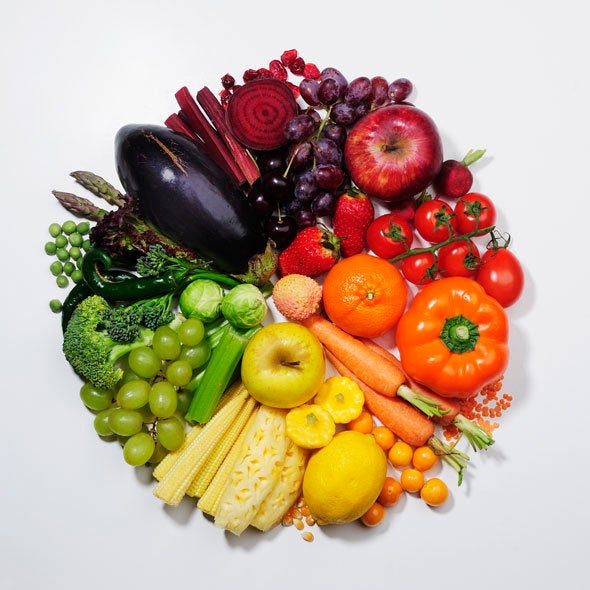 When I met Ido Leffler at his hip SOMA loft headquarters in San Francisco, the purpose was to talk about what makes his life and his company, Yes To, so fantastic. After all, his corporate philosophy -- say YES to love, fun, health, eco-consciousness, social responsibility, and life in general -- is totally in sync with The Life Out Loud. But an hour and a half later, we couldn't stop talking. When I eventually tore myself away, I had a dear friend and new hero.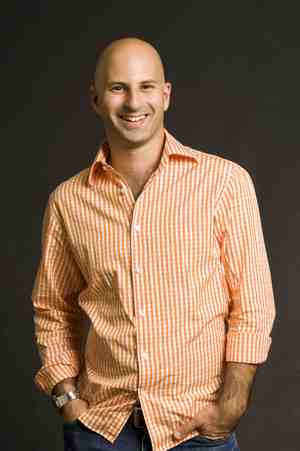 Thirty-three-year-old Ido was born in Israel, but when he was four, his family moved to Sydney for his father's work. Initially, his father turned a nice profit in the property industry, but when Australia suffered a recession in the early '90s, the business tanked.
"We lost everything," Ido said. "I was 12. My parents picked me and my younger brother up from school one day and told us that we'd have to give up our private school education and our house. It was a big shock."
However, the tragedy quickly turned into an amazing bonding opportunity, as the whole family rallied together to rebuild. At public school, Ido was forced to confront anti-Semitism for the first time and "grew up fast." But above all, the experience taught the teenager a critical lesson: It's all about family. As a result, to this day, his family remains very close.
After graduating from college in Sydney with a degree in business marketing and management, Ido began his first company, delivering freshly baked croissants and bagels to people's homes. He later spent two years in Jakarta and two more in Mumbai, helping to build his family's wellness business, and taking trekking vacations throughout Nepal, India and other countries as a backpacker on $5 a day.
In 2006, having moved back to Australia a few years prior, Ido decided to start a business with his friend, Lance Kalish. He explained:
"My family and I were leading a healthy lifestyle, eating organic foods, exercising, and so on. But when we looked around at the natural beauty space as consumers, nothing caught our eye. The products were so dull and serious, or flakey granola style. Now we aren't Birkenstock-wearing hippies. We are Mini-driving, Virgin Air-flying, Mac-owning people who are also eco-conscious. So Lance and I saw a need for a product line that represented natural, green, organic choices, but without comprising on style or a fun, friendly attitude."
Ido personally lives by the mantra, "Yes to positivity." So he and Lance came up with the company name Yes To, with the slogan, "Yes to the Real You."
Yes To Carrots launched with four founding "love" principles:
1) Love how the product works -- Not compared to natural peers, but to the entire market.
2) Love how the product looks -- It should be something you'd want to put in your guest bathroom.
3) Love the price -- Commit to a guilt-free pricing model so consumers don't have to sacrifice too much to go green.
4) Love to tell your friends about it -- The message should spread viral. In order to accomplish this, Ido and Lance set up a VIC, or Very Important Carrots, rewards program, encouraging their consumers to offer feedback, make requests, and feel like part of the company.
They also started a Yes To Seed Fund. The fund's vision is to help kids lead a healthier life by introducing them to organic fruits and veggies, and help them plant gardens in their schools.
Ido emphasized how Yes To creates a fun, close-knit corporate culture. "We don't employ people, we adopt people," Ido said. "During interviews, we ask ourselves questions like, 'Will I enjoy traveling to Asia with this person? Going to dinner with this person?' Everyone on the team is a member of the family." In fact, one of the first people Ido interviewed to work for him in his business prior to Yes To even became a real family member: he married her, and now they have two children.
Yes To initially rolled out in Israel with six products in 16 stores, and in the U.S. shortly thereafter with an online trial at Walgreens. In four short years, they have secured distribution in over 28,000 stores in 30 countries. Yes To is the No. 2 natural beauty brand in the U.S. today -- and they still run the whole company with just 25 people. The rest, they outsource. In addition, they've expanded the product line from the original Yes to Carrots, to also include Yes To Cucumbers, Tomatoes, Blueberries and Baby Carrots.
I wondered if Ido ever felt that he was straying from his path as he built his company. He responded, "Early on, just as we were getting successful, I was working like a dog and traveling over two-thirds of the year. I got totally worn out.
"One day, there was a letter waiting for me on my desk from an employee. It was straight from his heart. He wrote, 'I've fallen in love with working at this company because of the energy. Recently, I've noticed that you've been walking around with your head down. It's affecting the whole team. I just want to know if there's anything we can do to help. We really want the old Ido back.'

"That gave me a kick in the head. We decided to expand the management team, bringing in a CEO who is a rock star, whereas I focus on the big picture, our seed fund, media relationships, etc. This has allowed me to live the Yes To life authentically. When I'm in town, I'm home every night for bath time with my children. I almost never travel on weekends. As a result, the company has never been in a more exciting, positive position than it is today."
I asked Ido, "What does it mean to you to live the Life Out Loud?"
He replied, "I want to live at full volume. I like to be very honest and open about who I am. I love making people smile. That's the key: giving people joy." As a joy-giver myself, I couldn't help but reach across the table and give Ido a big bear hug in response.
Calling all HuffPost superfans!
Sign up for membership to become a founding member and help shape HuffPost's next chapter