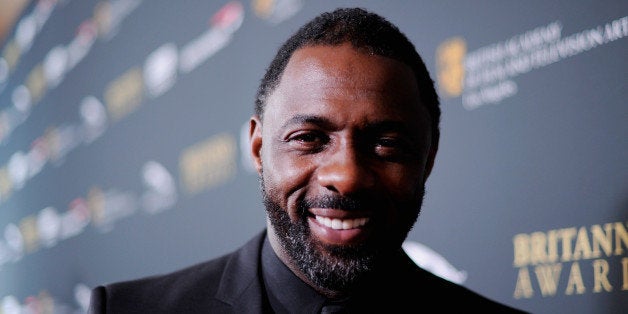 Among today's talented crop of actors, many don't have the prestige to boast about their unique connection to both America's first black president, Barack Obama, and also South Africa's first black president, Nelson Mandela.
But if you're Idris Elba, such bragging rights come with the territory as one of Hollywood's leading black actors.
How did you get involved with Toyota's "Only the Name Remains" campaign?
That campaign was a very successful fruit of a relationship between myself and an advertising agency called Burrell. I've had a relationship with them and we've been trying to find the right sort of thing to do and this Toyota opportunity came by. They know I like cars and they knew that it would be a good fit for me in a campaign like that. So we sat down and talked about what the ideas were and before you know it we had this really great director that came on board and fleshed out the vision for it and the rest is history.
Were you inspired by any spy characters to portray the role?
No, not really. The inspiration was making the car look good and making the characters believable. That was the inspiration. I think the director's inspiration was obviously the great spy movies, from "James Bond" to "Bourne," all these films that have this sort of character. For me, I love to drive and some of those stunt sequences I did myself. So I was really excited to have that opportunity.
It's ironic that you're portraying a spy throughout the campaign, because it's been rumored that you may very well go on to become the first black James Bond. Are there any updates on the role?
There's no truth to that at all, brother. It's a massive rumor. But, I don't think that was intentional from my behalf, the whole spy, James Bond thing. The script and the storyline in the commercial was just so well presented that I wasn't thinking about that rumor.
How did it feel to have President Obama host you at the White House for your Mandela screening?
I mean really, that was a great feeling. That was such a great moment for me to have the opportunity to present that film to the president. The president has oftentimes spoke very, very highly of Mr. Mandela and regards him as a friend and speaks of him fondly. So I felt very proud to play the character and be able to present it to Barack, who loves to watch films. And he has said to me in the past, "You're one of my favorite actors." Which is a great, great compliment.
Also, the fact that both of these men are so unique. Mr. Mandela was the first black president in South Africa and Obama being the first black president here, and somehow Idris Elba is connected between these two men. And that really does fill me with a lot of pride.
Among your various experiences screening the film in different countries, did you notice any differences between the reactions of theatergoers?
In Toronto, which is a filmmakers crowd, they received it very well. Some of the critics were more impressed with the acting than the story, and some were the other way around. In South Africa, the screening was taken very well, very emotional. Very revered, because it's such a big story. And I think it's an added plus that it's a South African-made film, so they were very, very proud of it.
I had trepidation showing the film in South Africa. I wanted them to really like it and they did. I got very huge compliments from people who were actually there and went through the liberation struggle.
Last weekend while en route to the South Africa premiere, it was reported that you were rushed to the hospital due to an asthma attack. How are you feeling?
I'm feeling really good. Full recovery ... I've battled with asthma most of my life, and I think as soon as I got on that plane I just got an attack, which is really rare. And the attack got bad really quickly. So it was a weird and very scary moment for me. But thank God that I'm well and OK. And I'm good.
Looking ahead to the future, have you started preparing for the "Luther" movie prequel?
It's one of these projects that is very close to my heart. But because it's so close to my heart, we're taking our time with it. Neil Cross, the writer, is slowly prepping the spine of the story. And hopefully in 2014 he and I will sit down and start to flesh out what will happen throughout the film. I'm super excited about that, man. I feel that the audience that has followed "Luther" deserve for it to grow into something that is a film. I think the characters in the story will really transfer well to a film. So it's a matter of time. I'm just hoping that in 2014 I can sort of realize that.
In terms of female co-stars throughout your career, who would you consider to be your favorite to work with?
Wow, that's a great question … Well, in terms of talent I've worked with very great actors. Ruth Wilson, who plays with me in "Luther" is amazing. Naomie Harris just completely blew my socks off. I've worked with an actress in London called Nadine Marshall on an independent film. She's an incredible actress and I can't wait for the world to see her. I'm very blessed in terms of working with great actors, but I would say those are my top three that I've worked with recently that blew me away.

Calling all HuffPost superfans!
Sign up for membership to become a founding member and help shape HuffPost's next chapter
BEFORE YOU GO
PHOTO GALLERY
Idris Elba Photos