 Some of the Internet really wants Idris Elba to play James Bond. Sadly, the "Mandela: Long Walk to Freedom" actor says those people will just have to sit down.
"It's a rumor that's gotten out of control, basically -- but that's all it is," Elba said on ITV's "Lorraine." "There's no truth in it whatsoever."
Elba, who was recently feted with Golden Globe nominations for his performances in "Mandela" and the BBC series "Luther," has seen his name tossed around in close ties to the next James Bond movie for months. Some were convinced Elba was perfect for the role, even as he expressed surprise at the consideration.
"Really? James Bond? I didn't know that was still sort of in the mix," Elba told HuffPost Entertainment when asked in November. "I say it all the time, but if it was to ever happen and if I was ever to get offered that role, that would be the will of a nation. That would be like, 'Wow, human beings are really powerful. They really made that happen, because [producer Barbara Broccoli] certainly didn't." ... It would be the will of a nation because everyone has been saying that to me."
If he seemed a little wishy-washy on the topic when asked previously, he was definitive about it this time. During his appearance on "Lorraine," the actor also expressed chagrin at the use of the term "black Bond."
"We don't say 'white Bond,' we just say 'Bond.' So it suddenly becomes a black man and he's a 'black Bond.' So I hate that phrase."
The next Bond movie is slated to arrive Nov. 6, 2015, with Daniel Craig expected to reprise the role. "Skyfall" director Sam Mendes and writer John Logan will return for the forthcoming sequel, which will mark the 24th entry in the series.
Before You Go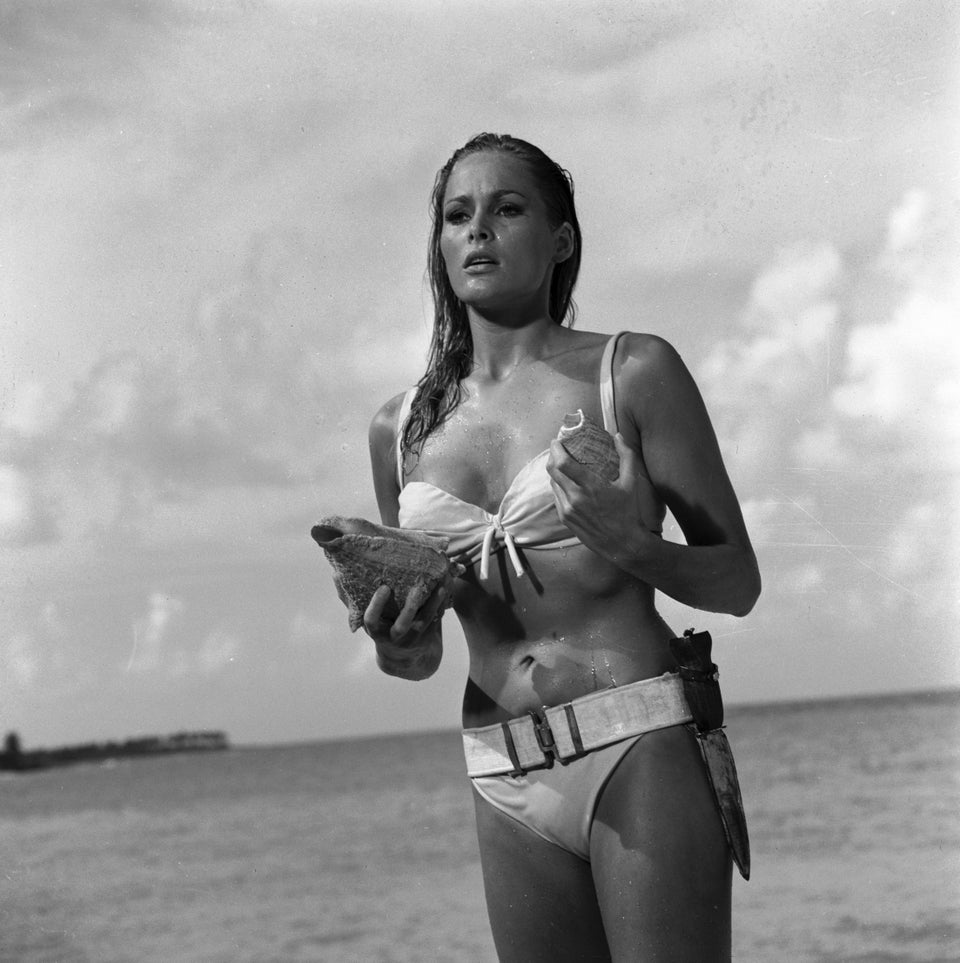 Bond Girls
Popular in the Community