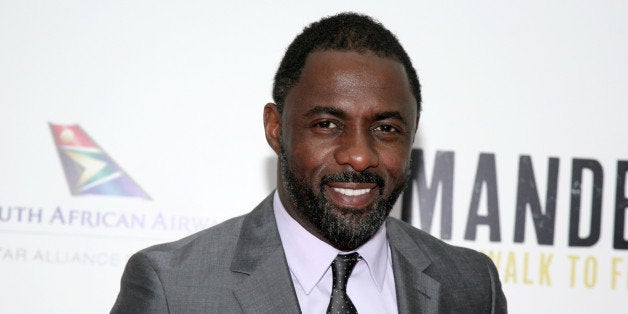 Idris Elba isn't afraid to tell you when he doesn't like a question. He kind of notoriously doesn't love questions about "The Wire," and, as I found out the last time I interviewed him, he didn't particularly care for a question I asked him about a cameo that he made on "Absolutely Fabulous." The Elba I met on this day -- on a day that he's discussing his starring role in "Mandela: Long Walk to Freedom" -- was in a much better mood.
Elba also isn't afraid to think big when the discussion is about his career. He's adamant that he wants his own superhero movie -- Elba plays a smaller role in the "Thor" films already -- and he hasn't given up on the idea of playing James Bond at some point during his career (though, he knows he will need a lot of fan support for that to ever actually happen). All of these things seem a little more realistic after his performance in "Mandela" -- a biopic of the South African leader that spans from his time as a young lawyer to his election as president.
You're having a nice year.
Yeah, man. It's been an amazing year. I had "Luther," which is my show, was very successful this year. Then I had a really great film, "Pacific Rim" ...
And you're in the No. 1 movie right now as we speak, "Thor: The Dark World."
[Laughs] I am in a No. 1 movie. I am not the one who made it the No. 1 movie.
It's weird because I think of you as a leading man, but it's fun to see you still show up to play Heimdall, which is a smaller part. Do you want to keep playing that part?
Well, I'm obliged to do it until my contract is fulfilled. But, you know, I really wouldn't mind being the lead in a superhero movie.
Really?
Yeah, man. Why not?
Well, you look like you're having fun in the Thor movies.
Yeah, I mean I always like to be really present in any kind of role and any size of role. It just reflects badly if you're terrible with a small role. So, I wouldn't say "no" to smaller roles.
Is there a particular superhero that you want to play?
No, there isn't one. For Halloween, I wore Superman. And I was like, "I don't mind this cape being behind me" [laughs].
You could bring the cape back in style. Everyone will start wearing capes if you wore a cape.
[Laughing] Yeah, man, I wouldn't mind giving that a go. But, no, other than that, I don't really have any superhero that I like. There was talk about Luke Cage at one time -- I thought Luke Cage was a pretty interesting character. They were going to do it, but I don't know what happened...
They are developing him into a television show.
That's right, yeah.
Bruce Springsteen, Lou Reed, Hall & Oates and The Fat Boys were all involved...
I remember that, yeah. In England it wasn't a huge hit ... I remember the video for it.
Jonathan Demme directed it.
Oh, really? No way. Really?
It wasn't a huge hit here either because it was critical of Reagan and a lot of radio stations refused to play it.
I feel that America was sort of polarized by apartheid and didn't know how to feel about all of that -- whether they should support it or not. Even in England, for some of it, Thatcher didn't do much. I think she even branded Mandela a terrorist at one stage.
You got Mandela's voice down really well. Is there a fine line between a portrayal of Mandela and and an impression of Mandela?
Well, it's the difference between interpretation and impersonation. What I actually suspected is that if you put my voice and Mandela's voice together and play them back-to-back, you would realize that it is close, but, it's not as close to the real thing, which is almost impossible. What is happening to audiences is that, "Oh my God, I haven't heard Mandela speak in a long time and that's what he sounds like the last I remember." And that's good because it's an interpretation.
Did you feel pressure taking this role? Was there a thought of, "If I screw this up, this will live with me for awhile"?
Yeah. Oh, yeah. At first, when I got the part, I didn't want to play it, actually.
Really?
Yeah. I was like, "No, man, come on."
So they came to you?
Yes. I was like, "Come on, man, come on." Mandela -- surely Denzel should be doing this. And Denzel was doing it and had the script for a very long time -- and Denzel was too old to play certain parts was the word.
I think Denzel also might be too famous.
You know, I'm so wary that the press takes things out of context and I don't want that, but the producers wanted a different version of Mandela. They wanted the young guy and the more so revolutionary guy that we don't know much about. And I didn't know that when they first came to me ... and in my heart of hearts, I was like, "I will never work again if I fucked it up."
I don't know if that's true, but people would remember that.
Yeah. And as it turns out -- I'm 41 right now -- and what Mandela was going through after his time -- being a man of presence, very popular, very in the public eye -- there was some similarities in our lives, for real. Being singled out as "the man to watch" type thing -- which is great as an actor. But as an activist, I don't know. Do you know what I'm saying? The point is, Justin [Chadwick] highlighted all these points to me and said, "Hey, man, this is why you should try and play this role."
And there's the aspect that this is one of those "defining"-type roles. This isn't "Ghost Rider 2."
[Laughing] This is probably going to be the only time in the whole wide world where you can actually reference "Ghost Rider 2" and "Long Walk to Freedom" in one paragraph. I mean that's actually incredible.
Very similar themes.
[Laughs] Stop it. Trust me.
But if people weren't happy with your performance in "Ghost Rider 2," I don't think anyone is going to care for too much time after.
[Laughs] Yeah. They should.
They were more concerned with the Ghost Rider urinating flames.
[Laughing] Yes.
But with this, this one will stick with you for awhile.
Yeah. And I'm really proud of it -- biopics can hit or miss, you know? As far as biopics go, this is actually one of the ones that I really think did a good job of it.
I googled your name earlier for research. Do you know what the first autofill was?
Umm ... It's probably "Idris Elba Girlfriend"?
It was James Bond.
Really? James Bond? I didn't know that was still sort of in the mix.
I think people still like that idea.
I say it all the time, but if it was to ever happen and if I was ever to get offered that role, that would be the will of a nation. That would be like, "Wow, human beings are really powerful. They really made that happen, because Barbra Broccoli certainly didn't" ... it would be the will of a nation because everyone has been saying that to me.
I guarantee that once Daniel Craig says he's done, the will of the nation will happen. There will be online petitions, all of that kind of stuff.
No...
Of course that will happen.
[Laughs] Why do you think so many corporations are going to pay any attention to that?
I think "Mandela" will help.
This is the movie that they'll say, "See! We can't put Moneypenny [Naomie Harris] and Mandela in Bond! It would be like watching Mandela all over again!"
Not one person is going to say that.
[Laughs]
Your name was mentioned in conjunction with "Jurassic World," but your publicist said it wasn't true. I'll just say that I wish that were true.
No, it's just a rumor.
I liked the idea.
So this new "Jurassic Park," it's really going to be made?
I do hope you get your superhero movie.
That's what I'm talking about! [Elba flexes his bicep.] That's going to be my slogan: "That's what I'm talking about!" [Elba flexes his bicep again.]
Mike Ryan is senior writer for Huffington Post Entertainment. You can contact him directly on Twitter.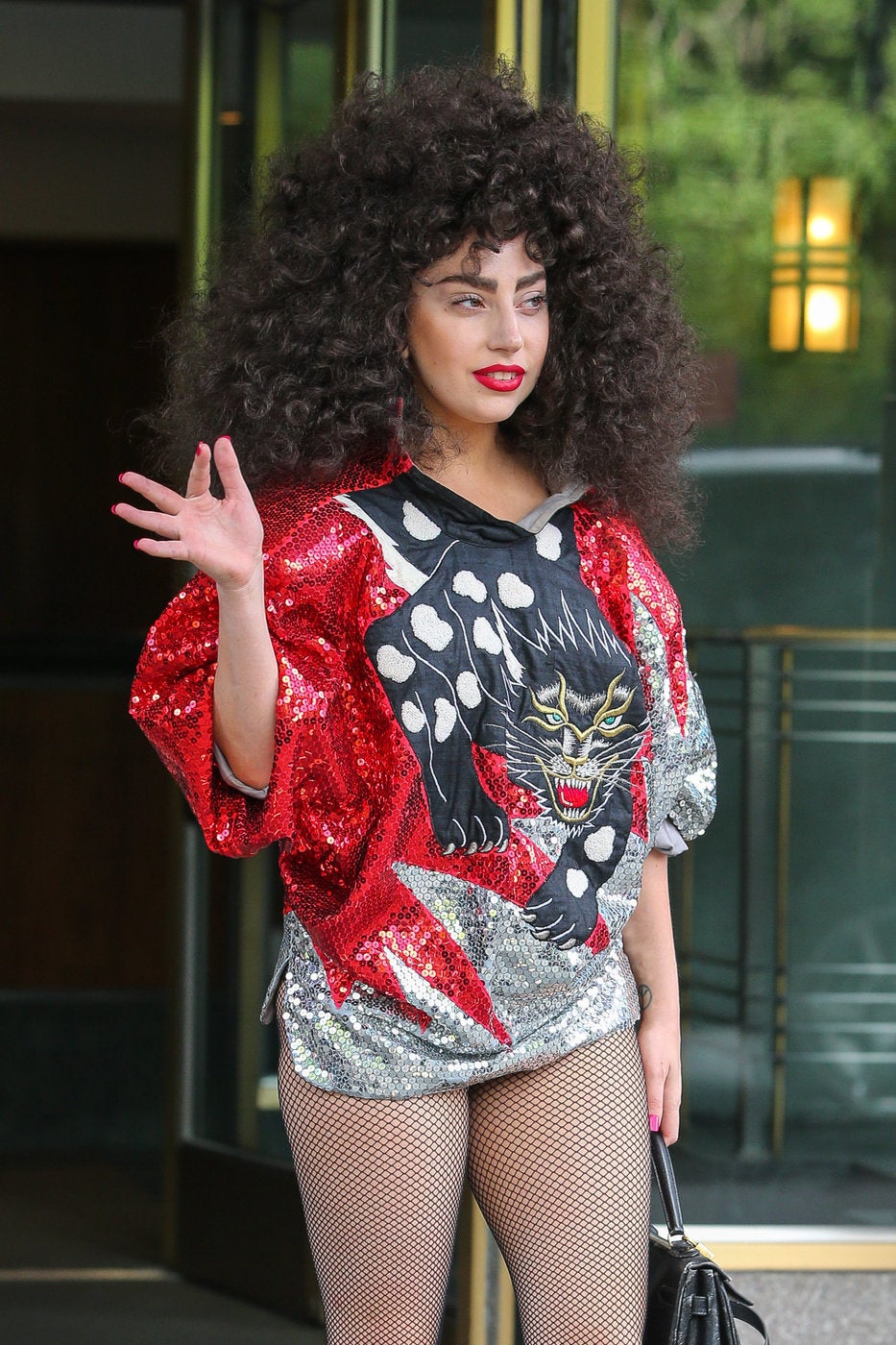 Celebrity News & Photos
Popular in the Community